How to Budget your Personal Finance?
Keeping in sync with personal finances is not a cakewalk. You need to maintain a delicate balance so that the needs of your loved ones are satisfied and you have sufficient money left to take care of unplanned emergencies. This problem amplifies once you are married and are blessed with kids. So, here in this article, we will provide you with a checklist that will help you keep a tab on your budget.

1. Find out your approach towards money
Do you live on hand to mouth basis, or do you save proverbially for a rainy day? Do you like to take risks or are you the safe investor? Are you an impulse buyer or do you make the decision after much deliberations? Are you comfortably managing credit and does your credit score speak well of you? Before investing money in any area, these are the areas that you need to ponder upon.
Your individual outlook towards money will lay the foundation of your financial health, both now and once you are married or have a kid at home. If you have sorted all these financial matters with your spouse, it's great; otherwise, it's time to start doing it now.
2. Discuss your financial matters
Goals can be further divided into long-term or short-term goals – for example a job change, buying a home or car is a short term goal, but financing the education of your child or planning for retirement is a long term goal.
So, depending upon your present needs and desire, you can categorize your goals into short and long-term goals. It is important to review the goals together with your spouse on the ongoing basis. It will ensure that you are progressing as per plan.
3. Create a budget
A budget is nothing but a statement that categorically shows your income and expenses. There are several superior quality finance and budgeting apps available on the mobile app stores that help you to maintain financial discipline. These apps actually help you to keep track and manage your finances in a hassle- free way.
With a monthly budget planner, you can keep a track on the outflow and inflow of your expenses and income.  Moreover, these apps are user-friendly, interactive, make it easy to store data, record inflows and outflows, enter the budget, and get an accurate picture of finances.
4. List down the details
Before taking any big financial decisions, it is important to list out your expenses and revenues for the month. Note down your investments that include stock investment, investment in gold, in real estate sector, SIP, mutual funds, and so on. Also, make a note of income that comes from other sources, personal loans, credit card loan, etc. Decide where you want to invest and then make a strategy. Start your life together without any personal loans or credit card debt. If that is not the case, plan how to repay the debt jointly.
5. Consider opening a joint account in the bank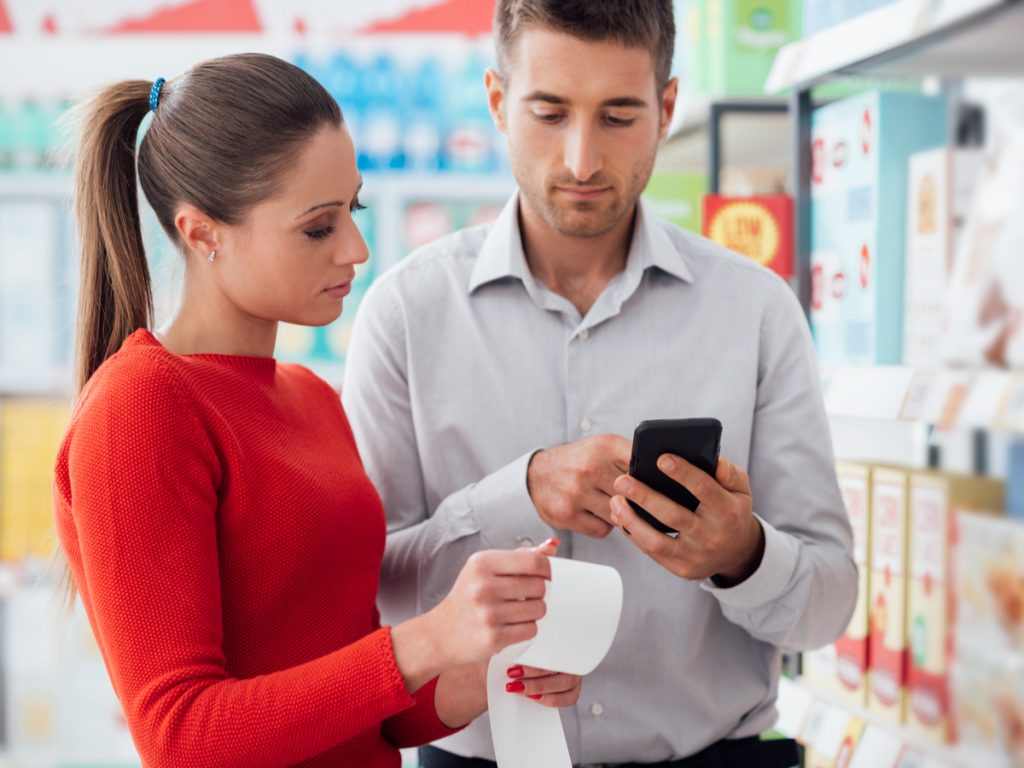 Earlier you used to have an individual asset and liability account. But now that you have settled together, we advise you to open a joint bank account. You can also get supplementary cards to manage and keep track of the expenses in a better way.
Once you have analyzed your expenses, it is important to keep aside 6-12 months of salary in your bank account to fulfill any contingency that arises. Where and when to invest is a separate question and it's a matter of personal choice- it could be in a separate saving account or building a mutual fund or creating a fixed deposit or even a liquid fund for that matter. The key is that the money should be available to you as and when required. The last thing that you want to do is to wait for a couple of days to get access to these funds.
7. Insurance Policy
After the initial phase of marriage, the reality dawns. Questions like who will protect us when we are old or if we are sick, trouble our mind. Well, there are several family floater health insurance policies that act as a protector policy or life insurance policies that you can take.
Check whether your respective parents are dependent upon you. Check whether they are covered under health insurance plan or not? As they grow old, the cost of medicines and treatment will shoot up, so make a provision for that. There are several senior citizen health insurance plan that are worth trying out (the premiums are high). If you start at a young age, your premiums are really low.
To wrap up
Expanding your family also means that you need to plan your income and expenses better. These points will definitely help you take a sound financial decision and provide well for the needs of your family members and dependents. You can try out a Personal Finance Manager App like Money View to help you with setting a budget and monitoring your finances.