5 Ways to Get the Best of Online Deals this Diwali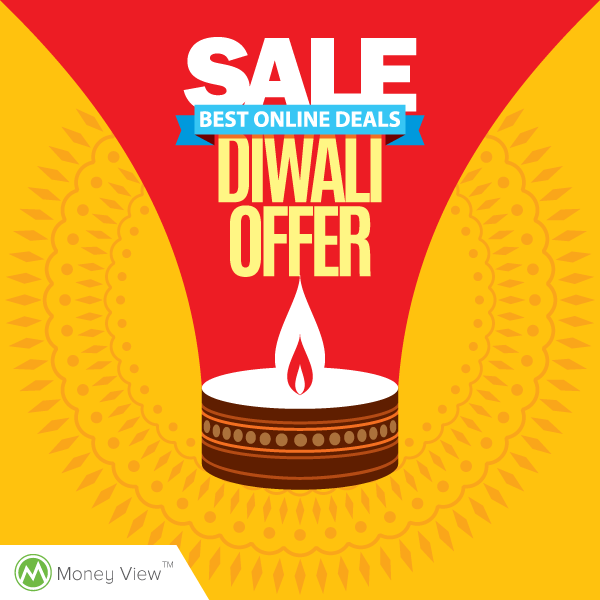 The air has turned nippier. Fireworks are being tested. Belts are getting  tighter as the food and sweets festival makes its way towards Diwali. Diwali is also the time for shopping and gifting, and what better way to gear up for it than by sharpening your online deal hunting axe?
Deals are the rule of day and between the cacophony of digital marketing and the urgency to get your shopping done, you can easily "lose your way" and end up with a few costly dead-ends or wrong turns.
Here are five fun ways to make sure you are on top of online deals this Diwali:
Stick To A Plan
List out everything you need to shop for and then, as pocket sensibly permits, factor in a budget for out of list purchases.  The shopping sites know you better than you know yourself, and know what you will be tempted to buy regardless of whether you need to or not. The site algorithm will throw up attractive offers and products as recommendations based on your profile, and more often than not, the reccos are hot. In case you escape the first time, they will send you an email with an offer you will not be able to refuse in a day's time. A plan helps remember what you meant to buy in the first place. The list item for out of list items is to ensure you don't sacrifice the joy of random shopping.
Use Comparison Sites
Sites like Junglee and Google Shopping let you quickly browse and compare all available online offers for what you are searching for. Remember to check out user reviews and ratings. Read the terms and conditions carefully so you know what you are getting into. A cheaper price could buy you a headache you do not need.
Consolidate Rewards
Reward points on your cards, airlines, hotels and store memberships and bank accounts are the first places to look. Establishments are more than happy to share their festive joy in the form of an added bonus. Diwali offers can show up in the shape of higher rewards on spend on or as attractive offers on redeeming points. Keep an eye out for both.
Buy Yourself Gift Cards
Most establishments put out hefty discounts on gift cards since Diwali is the season of gifting. Since they lead to immediate cash flow against future sale, merchants are often ready to offer generous discounts on these sales. So you can buy a 1000 bucks gift card for 600 and then use it to pick up other discounted items for shopping worth 1000 bucks. Sometimes, these cards come with a purchase date clause during lean season, but a steal remains a steal.
Coupon Codes and Sign-up Offers
2015 is going down as the year of signing up and new install offers. Add to that the already nicely populated deals sites landscape and you have a cracker of a Diwali. Use a throwaway email ID and remember to clear your browser cache before you start (in case you have an earlier log in). Businesses like Cashkaro and Paytm put out attractive incentives for signing up, and at the end of the day, a combo of coupons, sign-ups, cash-backs and deals can get you an easy 25-30% additional discount on your shopping session. With more and more brands moving to app-only or app-first models, deals are made sweeter on apps, and most first installs come with attractive rewards.  Talk about Diwali gifts!
And as a bonus for reading this far, here are some category-wise best practices you will want to keep in mind.
Electronics
Read the reviews. Identify the trusted technical review sites for the product you are planning on buying. Read customer reviews and ratings on both seller sites and comparison sites. Look out for missing add-ons, compatibility issues and licensing/upgrade requirements. Make sure you understand the returns policies and warranties you are buying into.
Travel and Hotels
For hotels, invert the price range filter and look outside your budget. Searching high and low really has its rewards. You might find heavily discounted but high-end packages for a few bucks more than what you budgeted. Similarly, you could get almost the same amenities at the bottom of your range from a slightly cheaper hotel. It is backed by data. For travel, being flexible with dates is usually a safe bet for better deals.
Here's wishing you and yours a wonderful Diwali, and we would love to hear what you thought of these tips on getting the best of online deals as well as learn about your experiences. Do leave a comment to let us know.
Subhorup Dasgupta is a Hyderabad-based writer and artist. He writes about responsible living at his blog,  Subho's Jejune Diet.