Cool Summers: How Not to Let the Holidays Tear Through Your Budget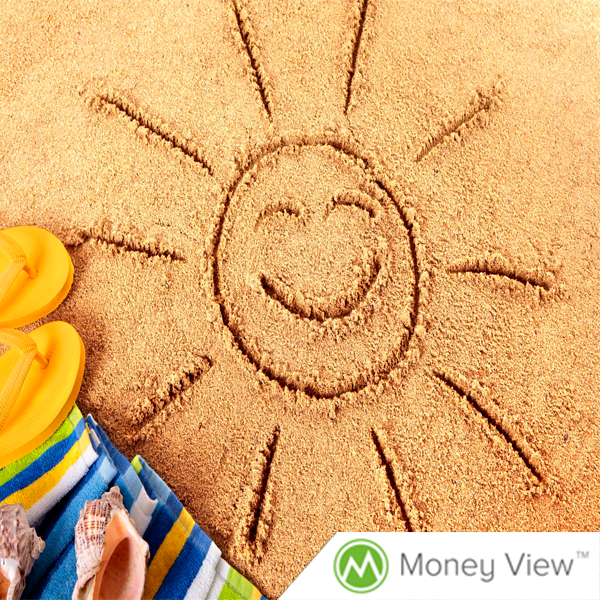 As parents are gearing up for the summer vacation and making plans to keep their kids busy and entertained, overspending is a major concern. We want to do the best without burning a hole in the pocket. So, the question is – how to make the best of holidays in our budget? The good news – it's possible and all it takes is a little preparation and a lot of creativity. With these and following some simple tricks, we can make this summer a memorable time.
Book Tickets and Make Reservations in Advance
After Christmas, summer is the busiest time of the year. The knack of getting a good deal on hotel, flight and activities – start looking for deals in January. Even if you are looking for activity classes for your children, book early. In case you have missed the chance this year, don't worry! Here's one trick – try weekdays and skip weekends or public holidays while looking for deals. Another way to get great offers – look for last minute deals online.
Try Get Togethers and Fun Activities
Visiting friends or inviting relatives home during summer holidays? Don't spend on fancy restaurants or gifts. Plan a party, picnic or go out for a movie – simple and fun activities that are liked by adults and children alike. A few ideas for a party or an outing –
Involve your children – ask them for the theme and assign them tasks.
When the weather is pleasant, go for hiking. Don't forget to pack a picnic. Make it an educational or an adventurous outdoor activity.
Spend the evenings by organising sports events – a cricket or a badminton tournament, maybe.
Idea is to make it more entertaining and memorable by spending less.
Plan a Group Tour and Save Money
This is a time-tested saving method – instead of going for a family trip, club it with friends or relatives. Benefit – squeeze in more fun by sharing the expenses. Save money by –
Dividing the rental car expenses, or splitting the fuel charges
Booking a cottage instead of overpriced hotel rooms
Avail group discount on activities while booking for a large number of people
Set a Budget and Stick to It
The best way to control the expenses is to set a budget and look for options that are available in your range. For example – your budget is ₹50,000, look for travel deals available in it. Offers available online or suggested by agents are tentative, there are many hidden and overhead costs. So, follow 75-25 Rule. Spend only 75% of your designated amount while booking hotel, flight, and car rental. Keep the 25% of your budget for food, shopping and activities.
Opt for Free activities on your Trip
Don't spend a chunk of money on entry fees. There are tons of free places to visit in every city. Find those attractions, use public transport, or get the vibe of the city by exploring its marketplace. Research and print out the itinerary beforehand instead of taking a private tour of an attraction. Take help of your children and ask them to pick out their favorite attractions from a city that are free.
Try out these tips and enjoy your summer with your family and friends. Remember – you can have endless fun in your limited budget!
A Company Secretary by profession, Saru found her true calling in writing. She blogs at sarusinghal.com which she religiously updates every Monday for the last four years.