How to Secure Your New Marriage Financially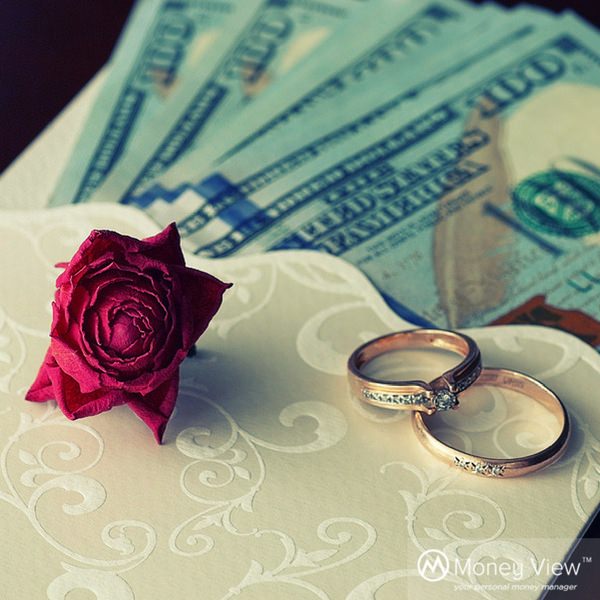 Marriage on the cards? Wonderful. It's an exciting time, and you have a completely different life awaiting you. There are a host of issues crying for your attention. The trousseau, the honeymoon destination, the new home, new bonds, new people in your life – your brain must be on an overdrive. But there's an even more important point to concentrate on – your finances.
It is a important for a newly married couple to have a frank discussion about money matters right at the outset of the marriage. You need to step into married life with a clear understanding of financial issues such as insurance, savings, expenses, and so forth. Who will bear which expense? Who will be the spender, and who will be the saver? Or will both of you shoulder all responsibilities together? All this, and more, needs to be thrashed out.
After all, you now have your spouse to think of in every financial decision you make. Soon, you might want to start a family. And that means even greater responsibility. It can be a bit overwhelming. But it doesn't have to be. Here are some handy tips that can help secure your new marriage financially.
1)     Start a Monthly Budget
The first thing you need to do is assess your monthly expenses. How much do you spend? How much does your spouse spend? How much does it come to together? Is there any duplication? Once you get the hang of it, you will reach a consensus figure for your monthly spend. Examine whether all the expenses are necessary. This does not mean you have to skimp and save every penny. It just means you need to have visibility into your expenses.
2)     Review Your Insurance Policies
If both of you have taken insurance policies already, it is great. But, you will need to revisit your insurance cover and make changes based on the new circumstances. Your life circumstances like nature of your jobs, who is living with you, future dreams etc. will dictate these changes. It will make sense to take extra life cover as well. You may now need to switch to a family floater policy instead of individual ones.
You may have your individual companies' health insurance cover for now. Get your spouse added there. It is also time to think of a policy apart from that provided by your employers. In case one of you loses your job, you should not suddenly be without insurance. And if you are planning a family, look for health cover that will include maternity expenses.
3)     Start an Emergency Fund
It makes sense to have a contingency fund once you are married. Everything might look rosy as of now, what with your high-paying jobs, and not a care in the world, but who knows when disaster will strike! A job loss, an accident, a health emergency, and this fund will come to your rescue.
Assess your monthly expenses and put aside some money every month in your contingency fund. Keep adding to this fund until it swells up enough to take care of at least four-to-six months of your expenses. Do remember your emergency fund is not the same as your savings account and other investments. It is something over and above that.
4)     Start Investing
You are earning well, you put aside some money in your emergency fund, you save. Right, but you also need to invest those savings wisely. Your money has to earn money. Soon, you will be buying a car, a home, or a second car, if you already have one. Once the children come along, the expenses will shoot up. You need to be ready for that.
But do clear your loans first, if you have any. Except, maybe, a car loan and a home loan. These are long-term loans, and you can pay your EMIs and invest along side. Look for a proper avenue for your investment. The good, old fixed deposit may not be good enough, what with interest rates having plummeted. Think of tax-free bonds, stocks and shares, or, better still, liquid funds.
5)     Avail of Tax Benefits for Married Couples
Avail of a joint home loan, which is offered by banks if both partners are working. It can offer you three benefits. The bank will take your joint income into consideration to check out your loan eligibility. You can, thus qualify for a bigger loan. Both of you can claim deductions separately under Section 80C, Section 24 and Section 80EE. You will find it easier to repay a home loan with two incomes.
6)     Change Your Nominee
You might have opened your bank account, taken insurance policies, taken a credit card before you got married. Do not forget to update your nomination details post marriage by adding your spouse.
It makes sense for you to step into marriage with your eyes wide open. Do not let sensitivities cloud your financial judgment. Remember, most marriages break down on issues relating to money.
Marriage is a partnership between two individuals, but it is as much a financial pact as it is an emotional bond.
Suneeta Kaul is a journalist, a writer, and a blogger. She tracks the economy, the corporate sector and the stock markets, and is a keen follower of current events. Having started her career with The Economic Times, she has worked for publications such as The Asian Age, Business India, and Thomson-Reuters, among others.