Check CIBIL Score Free Online
Checking your CIBIL score before applying for a loan is a good idea. If you were searching for 'CIBIL score check free' or 'CIBIL score check online', this article is for you.
How to Check CIBIL Score Free
You can easily check your CIBIL score for free online. Just follow the steps given below -
STEP 1: Go to the official CIBIL website and click on 'Get Your Free CIBIL Score'.
STEP 2: First, create an account. Then enter your email (your future username), and create a strong password.
STEP 3: Fill in your name, and choose any document from the drop down menu. Then enter the details of that document as mentioned.
STEP 4: Fill in your other details like date of birth, PIN code, and state. Finally enter your mobile number and click on 'Accept and Continue'. Make sure you have the mobile phone with you at that point.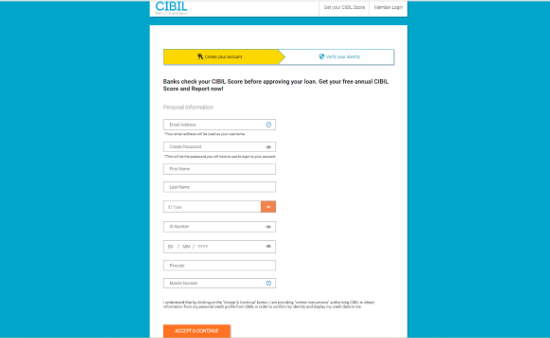 STEP 5: You will receive an OTP on your mobile number. Enter the OTP and click on 'Continue'.
STEP 6: Next, you will be asked if you want to pair the device with your account. In case you are accessing the CIBIL website from a secure device (your personal laptop or mobile), click on 'Yes'. Choose 'No' if you have logged in from a public or shared device (library or internet cafe). Finally, click on 'Continue'.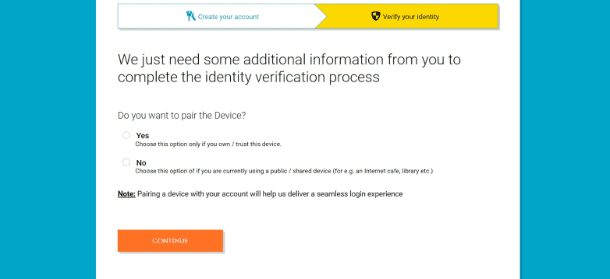 STEP 7: The message 'You have successfully enrolled!' will be shown on the screen. Now you can click on 'Go to Dashboard' to view your CIBIL score.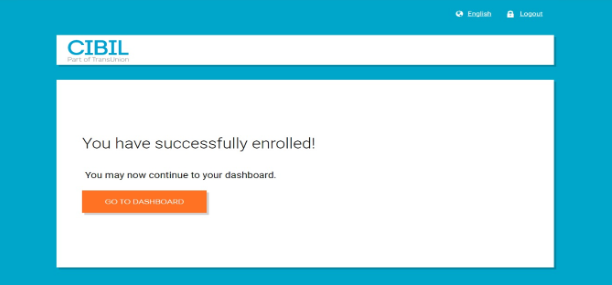 After you have made an account on the website, you can simply click on 'Member Login' and visit your dashboard using your credentials.
CIBIL score check Online vs Credit score check Online
You must have heard the terms credit score and CIBIL score being used interchangeably, but they are not the same.
Suggested Reading: Credit Score vs. CIBIL Score
Your credit score is a three digit number that depicts your creditworthiness. It is generated by credit information bureaus after various lending and banking companies share customers' repayment behavior with them.
CIBIL, also commonly known as TransUnion CIBIL now, stands for Credit Information Bureau India Limited. It is an Indian credit bureau that generates credit scores. It is the most commonly used credit score in India, with over 90% loan companies using it.
How to Make Sense of My Credit Score?
Now that you know how to check credit score online, it is important to understand what the numbers mean. The range of the CIBIL is 300 - 900, and this is what it means -
Why Should I Conduct Regular CIBIL Score Checks?
It is important to stay aware of your credit scores as they determine your eligibility for any form of credit.
Here are some reasons why you should regularly check your CIBIL score -
You will be able to point out errors in reporting, if any

You'll have an idea of your current creditworthiness and loan eligibility

If there are errors, you will be able to raise a dispute and rectify it

You can protect yourself from potential frauds and unauthorized credit pulls