How to Get a Personal Loan if You Are Self-Employed?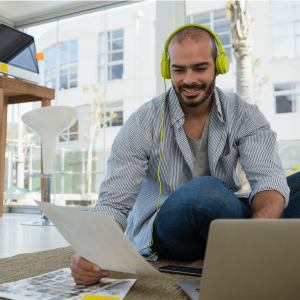 When it comes to applying for loans, self-employed individuals feel a bit apprehensive about the entire process. At times, it becomes difficult for them to prove their credibility, repayment capacities, or declare assets. As a consequence, they fail to get positive responses from good lenders. However, things have changed to a great extent. Self-employed individuals too can look forward to getting loans from both, non-traditional and traditional sources. It is not even difficult to prove their eligibility, offer the right documents, and specify loan application requirements.
Know your options
While applying for personal loans, self-employed individuals have to perform quite a few tasks. The first thing to do is be aware of the available choices. If you happen to be a self-employed person, here are some potential sources for you:
Specialist lenders

Quite a few specialist and reputed lenders in the market offer perfect loan options for the self-employed. You can get in touch with them directly, specify your needs, and get fast loans.

Standard loans

Can you meet the standard documentation criteria prevalent for general personal loans? If you can, then you will get a personal loan for self-employed quite easily.

Payday loans

These types of loans don't demand many documents. Obviously, such low doc financing can be more expensive compared to traditional options and also carry hefty fines that can quickly spiral your financial condition out of control.

Assess, research, and take the time to think what to do. You have all the plans right in front of you; hence making a choice won't be that difficult. If you feel compelled to enlist the services of a reliable financial advisor online, that too could be arranged pretty easily.
Specify a term
What's the term or period for your loans? You will get financing on terms of 6 months to 5 years. Always opt for the term periods that work for you the most, and specify them before making loan applications.
Documentation to strengthen your case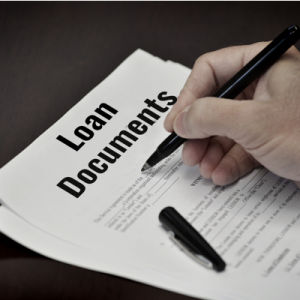 Self-employed individuals should have a complete idea of the documents required in the loan application process. Documentation proves your credibility and can help you get loans faster. That's the reason you should prepare and arrange for the below documents at the earliest.
Financial statements
It is imperative to offer proofs in support of your income. Financial statements include complete information on profit and loss.
Tax returns
If you own a company, make sure you have fully documented copies of the tax returns. These documents will reflect your tax payments over the last two years as well as support your income declarations.
Rental income proofs
As a self-employed person, you might be generating income from rental sources. You will have to present necessary documents supporting these incomes. Financial statements from these sources will help you in this context.
Latest bank statements
How many transactions did you make in the past few months? What was the volume of these transactions? The lenders will be interested in these details. Keep your bank statements ready and handy!
Additional documents
Apart from the most important ones, a borrower has to keep other papers ready. Here are some of the other crucial documentations:
Personal identification
You have to prove your identity and support your claims with necessary documents. PAN card and Aadhaar card will be crucial documents to keep ready when applying for a loan.
Company information
Do you own a business? Then make sure you provide important company information like address, PAN, GST number, and tax filing records.
Final thoughts
These tips will help you qualify for a loan within the shortest time span. Keep this handy guide in front of you when you are preparing a case for requesting financing for self-employed people.