How to Get a Personal Loan for Furnishing Home?
Every now and then we all think about giving our house a makeover. After all, modern home furnishing designs are constantly evolving and after a while, it's good to change the way you live. This is where a personal loan for home furnishing comes into the picture. This banking loan is a great and easy way to obtain quick cash that can be effortlessly repaid with monthly installments.
All you need to know about a personal loan
There are many types of loans available which accordingly suit the needs and requirements of every person seeking to apply for a home loan. One such type of loan banks offer are the renovation loans. This loan basically covers the repairs and renovation of your residential property. If you want a loan for home décor, loan for buying a TV or a loan for buying a fridge, you can apply for one by taking advantage of this facility offered by your personal bank.
The disbursement of this loan caters to the repair and renovation of your house and to carry out civil work such as painting or plumbing. It cannot be obtained if you want to conduct furniture work. This is because conducting furniture work does not fall under the civil work category. Having said that, there are some banks that offer you this option as well, so make sure you are aware of all these aspects.
Factors you need to keep in mind
There are a few points you need to keep in mind, if you are heading to the banks for your personal loan.
How much loan are you eligible for?
You need to keep a check on your total eligibility, before you apply for a home loan. Your total eligibility will rely on your repaying capacity which is determined by your monthly surplus/disposable income. You need to take into account your assets, liabilities, total monthly income, income stability and spouse's income. Banks need assurance that the loan person can repay the loan amounts on time.
You are eligible for a higher loan amount, if your monthly disposable income is high. A bank naturally assumes that 50% of your monthly disposable income is available for repayment. Your loan amount also depends upon the rates of interest and tenure.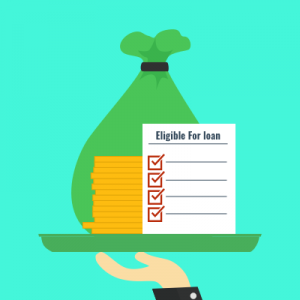 The Documents Required
In order to apply for a personal loan for furnishing your home, you need to keep the following documents ready to submit to the bank or fintech company:
Legal documents linked to the house purchase
The appropriately filled out loan application form
Your recent photograph
Latest salary slip (self attested by you and authenticated by the employer)
Proof of identity and residence certificate
The last six months' bank statements and balance sheet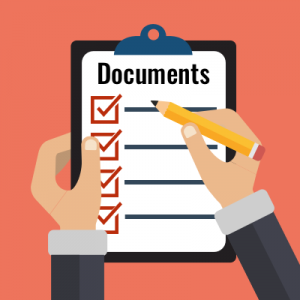 Obtaining Loan for Home Décor
It is always advisable to take a home improvement loan from the bank that had earlier offered you a housing loan. Remember, for a personal loan for home furnishing, the higher your equity, the higher the quantum of loan eligibility.
Generally, the tenure of the loan for renovation of homes lasts for up to 15 years. The EMI will be determined based on the tenure fixed by the bank or fintech company and applicable rate of interest. It is better to apply for a home improvement loan rather than a personal loan. This is because the interest rates for the home improvement loan are much less.
To sign off
All in all, your house will require a furnishing and renovation service at some time of the year or the other. If you want to carry on enjoying the benefits of this investment, working to make sure it is secure enough for the many persons in the house is imperative. Since this requires materials and is a labor intensive process, banks and fintech companies help to make things easier by providing a personal loan for home furnishing.