Two-Wheeler Loans
Having a two-wheeler can make your life quite easy. It can help you save a lot of time to reach from one place to another in a city or even travel out of cities. Have you been waiting for a long time to get a bike of your own? Are you looking for a bike loan?
Money View Personal Loan for Buying a New or a 2nd Hand Two-Wheeler
A two-wheeler loan can be helpful when you need a bike and are finding it difficult to finance it out of your own funds. There are many lenders who give two-wheeler loans, but an instant personal loan may come in handy if your requirement is of immediate nature or have a low CIBIL Score.
Instant, collateral-free loan from Money View can be used either to buy a new or a 2nd hand bike according to your needs.
How can an Instant Personal Loan from Money View be better than a Two-Wheeler Loan?
A number of banks and financial institutions have come up with two-wheelers loans, yet, a personal loan might be a better choice for some of you due to the reasons mentioned below.
100% Financing

When you avail of a two-wheeler loan, you need to bring in a down-payment and you get around 80-90% of the cost of the bike as a loan. However, when you apply for a bike loan on an app like Money View, the entire amount that you require can be availed as a loan. So you can buy a bike instantly without worrying about arranging the amount for the down payment.

No Hypothecation Needed

When you avail of a two-wheeler loan, your vehicle remains hypothecated to the financer/lender till you clear the loan availed. However, when you avail of an instant personal loan to buy your bike, there is no need for hypothecation. The vehicle remains registered on your name and there is no hassle of making changes in your Registration Book after paying off the loan.

Easy in Availing

An online bike loan or a personal loan is easy to avail of on many factors. Right from application to disbursal, an online bike loan is very convenient to apply as you need not make a number of trips to your lender to avail of the loan. The entire process of availing an online personal loan for a bike can happen online and is very simple to understand and follow.

Lesser Documentation

A normal two-wheeler loan requires a lot of documentation, whereas, an online personal loan that could be used to purchase a two-wheeler requires minimum documentation in terms of identity proof, address proof and income proof.

Moreover, no hard copies of any documents are required to avail of the loan.

Available on Lower CIBIL Score

Two-wheeler loans available through traditional sources like banks and other financial institutions require a high CIBIL score of 750 or more which might be difficult for everyone to achieve. Also, there might be many more who are new to credit who might find it difficult to avail of bike loans.

However, Money View personal for bikes is available even on lower credit scores, with the minimum credit score being a CIBIL score of 650 or an Experian score of 750.

Comparable Interest Rate

The interest rates for two-wheeler loans from traditional sources start from 10% and go up to 22%. Various factors like your credit score, income, other loans being repaid, etc play a role in deciding the rate of interest. Personal loans from Money View that can be used as a bike loan as well come at a comparable interest rate that starts from 1.33% onwards.

Quicker Approval and Disbursal

Money View Personal loans are extremely quick, on approval as well as disbursal. Approval takes 2 mins and disbursal is done at the earliest thereafter, thereby saving precious time and effort on the part of the applicant.
Here are a few of the benefits we offer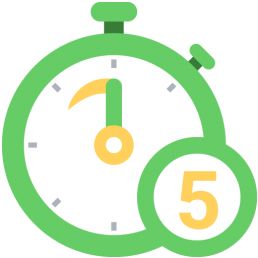 Super fast loan approval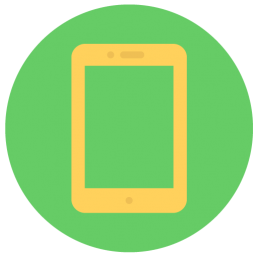 Paperless Bliss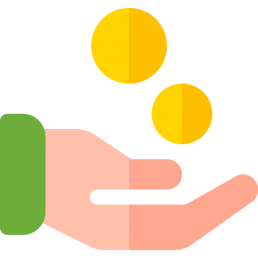 Flexibility to suit your needs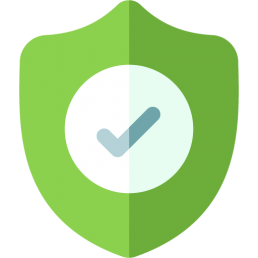 Secure
Other Important Features of a Money View Personal Loan
Some of the important features of Money View Personal Loan that you should know before applying for a personal loan for your dream bike are:
Maximum Amount Allowed: Up to Rs 500000
Tenure Allowed: Up to 60 months
Interest Rate: 1.33% onwards
Processing Fee: 2.5 - 6 % of the loan amount
Prepayment Penalty: Nil, as long as 3 EMIs are paid
Interest on Overdue EMI: 2% per month
How to Apply for a Money View Bike Loan?
Applying and availing a loan from Money View is extremely easy. All it takes is 4 simple steps to apply for a loan and in no time you receive the amount in your bank account.
Check Your Eligibility:

Find out the maximum loan amount you're eligible for, on our app or website in 2 minutes

Select Your Plan:

Choose a custom loan amount and repayment period that suits your financial needs

Upload Your Documents:

Provide your personal details and upload the necessary documents, all on the app or website

Get the Loan Amount:

Get the loan amount disbursed to your account in 2 hours of approval
Factors to Look for while Availing a Two-Wheeler Loan
Owning a two-wheeler is extremely helpful for you and going in for a loan might be one of the easiest ways of owning one. However, there are many aspects involved in availing a two-wheeler loan which you should pay enough attention to.
Interest Rates:

Carry a comparison of interest rates among various lenders before zeroing in on the lender.

Processing Fees:

Processing fees can be a fixed amount or a percentage of the loan amount. Do not forget to figure in these fees in the overall cost of the loan.

Foreclosure Charges:

If you are looking to close your loan at the earliest, then you should also pay attention to the foreclosure charges levied.

Processing Time:

Time is of importance. Look at lenders who take the least amount of processing time for your loan.

Documentation:

An extensive documentation will take a lot of time for verification and approval. Hence it's ideal that you choose a lender with low documentation requirements.

CIBIL score:

A good credit score is a basic necessity for availing any loans. It is good to check your CIBIL score well in advance before you apply for a loan.
Income: An income that matches the loan amount applied is another factor that the lenders look at. Therefore, your current income level and the other loans being paid out of that income is also another factor that you should pay attention to.
So what are you waiting for? The next time you require a loan to get the dream two-wheeler for yourself or your family members, think of a personal loan for a bike from Money View.
Criteria to get a loan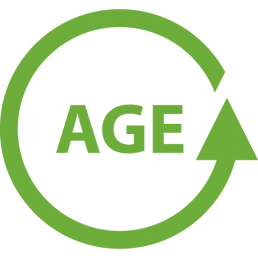 Age of the applicant should be at least 21 years of age to 65 years of age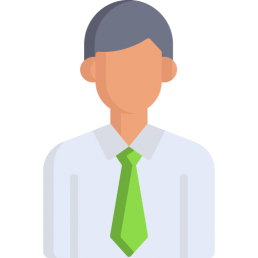 Applicant can be of any category (self employed or salaried)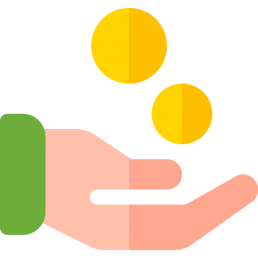 The minimum income criterion for a loan varies from financier to financier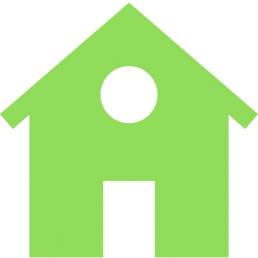 Proof of residence is required for some cases
Contact Us
Do you need more details on our loans or any assistance in applying for our loans? Feel free to get in touch with us at loans@moneyview.in or call us at 080 45692002.