5 Investment Lessons You Can Learn From Virat Kohli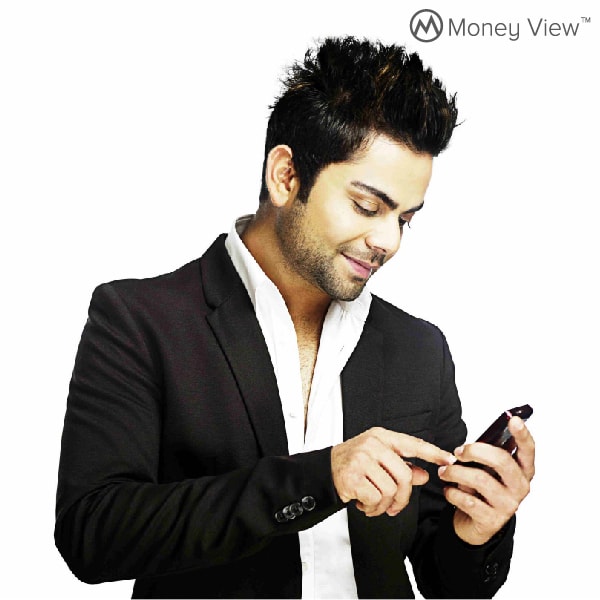 His name makes people sit up. His batting makes people gasp in awe. And his ability makes us believe in the term 'God-gifted talent.'
Today, he is the captain of the Indian cricket team, and a run machine. MS Dhoni joked that a stand in a stadium in Australia would be named after him.
But do you remember Virat Kohli when he debuted for India? Do you remember how, until 2010, he struggled to find form? Kohli said that Dhoni saved him from being dropped from the squad many times. How did that player become one of the most prolific batsmen of this era?
There are many lessons to be learned from Virat Kohli. Those lessons are worth implementing in all aspects of life, including investment and making money. Five of them are:
Stick to Basics
According to Experts, the best thing about Kohli is that he does a few things, but does them really well. It's a reminder of Bruce Lee's quote – "I fear not the man who has practiced 10,000 kicks once, but who has practiced one kick 10,000 times."
Every successful person has stuck to the basics long enough to master in it. Imbibe this trait in yourself. Study the basics of investment and making money, and stick to them. The temptation to do more will be high, because the basics are boring. But the longer you stick to them, the more returns you will receive in the long run.
Work Hard
Virat Kohli trusts his instincts. But those instincts were not formed on a whim. They were formed by working hard consistently for years. Many Indian cricketers (past and present) have remarked that Kohli is always found either at the gym or the nets. The results are for us all to see.
Investment and making money are not easy. Otherwise everyone would make money. They take time, hard work and patience. Don't shy away from effort. Work hard on understanding the basics. Read about what worked for successful people, and follow those steps. Smart work doesn't mean not working hard. It means working hard on the right things, while people around you are busy scattering themselves thin.
Understand the Atmosphere
Virat Kohli is astounding in run chases. So much that when opponents win the toss, they mostly put India in to bat. Kohli has a sound understanding of the situation, because he breaks it down into smaller, simpler steps, regardless of how daunting the task is.
Understanding the atmosphere is crucial everywhere, including while investing. If you invest during a bubble, you risk losing your money. If you invest in a scrip with over-inflated valuations, your returns will be dismal. But if you invest and exercise patience when the market is gloomy, your chances of getting good returns increase.
Keep an eye on the atmosphere. Let this trait guide your decisions while investing, and everything other avenue in life.
Timing is Crucial
He touches the ball. It's nothing more than a gentle push. Yet fielders don't even try chasing it when it beats the infield. That's the class and timing of Virat Kohli.
Timing is important in every decision. Now that Kohli is captain, his timing of changing the field and bowlers is even more crucial. It is the same for you.
How do you decide the timing while making an investment? Nobody can time the market's highs and lows perfectly. The next best thing to do is understand the sentiment. Use analytics to make a guesstimate of which way the graph might go and make your move accordingly.
Keep timing in mind while exiting an investment too. If your investment goal has been achieved, exit. Don't give into emotions. You might make more money twice if you stick beyond a logical goal. But the one instance when things go bad will make you lose everything you earned, and more.
Create Opportunities
Until Kohli found his form in 2010, batsmen defended balls outside the off stump. Hence, to keep the scoring down, bowlers would maintain a solid line there. Then Kohli invented the jab down to third man with the angled bat while defending. Soon, every good batsman around the world had added the shot to his arsenal. Rotating the strike became easier, and the scoreboard kept ticking. Kohli had created an opportunity where others found none.
If you follow the herd, you will get access only to opportunities which others know of. Instead, invest in self learning. You will create your own opportunities. These opportunities, underutilized by others, will bring you closer to your financial goals.
There are many more lessons to be learned from Virat Kohli, not just in investment and money management but every aspect of life. Which are your favorite lessons? Do leave a comment. I would love to hear from you.

Vishal is the founder of Aryatra, a venture to help individuals improve their productivity and live more fulfilled lives. He also is a digital marketing consultant helping businesses generate revenue from their online presence.