7 Rainy Day Ideas for Home Entertainment That Are Not Expensive
Remember the iconic song – Ghanan Ghanan – from the Aamir Khan Oscar-nominate foreign film Lagaan? I think we all feel that joy when we experience the first rain of the season. Not only is it a respite from the otherwise sweltering heat that engulfs us, there are also a lot of other sensory delights like the feel of the rain, the smell of the earth and the patter of drops hitting the ground. However, rain also brings with it days that you might not want to venture out and decide on being at home. In that case, read on to know about some great rainy day ideas for home entertainment that are not expensive at all!
Board game night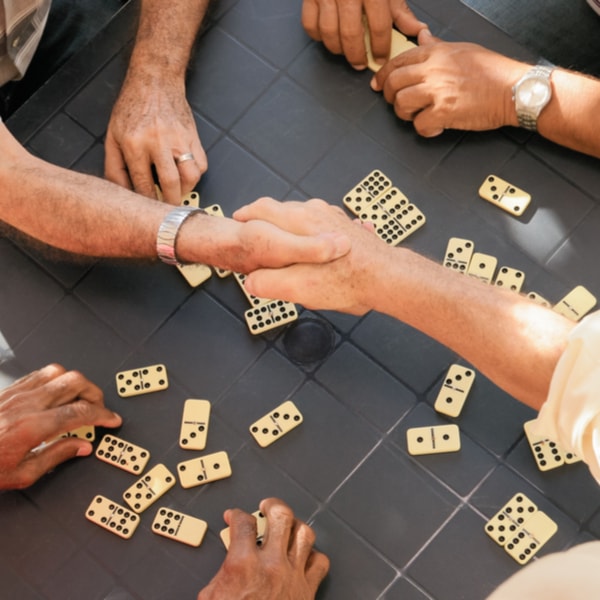 Being rained in is the best excuse to channel the inner child within ourselves. In case you have young children in the house, then the evergreen way of passing time with board games can never get old. In fact, board games are so popular that there is an entire sub-Reddit dedicated to Board Games! Got a spelling bee or a grammar Nazi in your midst, then bring out the Scrabble. Want some fun with cards? Uno is a solution for any age. Monopoly can make the players feel like millionaires and also give some key personal finance lessons to the little ones like buying property and paying rent.  Pictionary will have your creative juices flowing. The key is to know the type of members in a group, decide on the games accordingly and stock up on enough munchies like popcorn or chips on the side. As a starting point, you can refer to this list of timeless popular games.
Movie marathon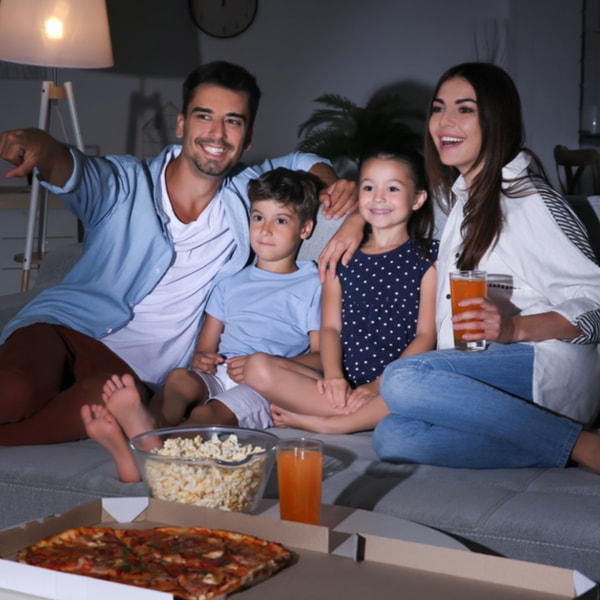 Even when the weather is good outside, there are enough movie buffs who choose to spend a weekend locked in with a bunch of movies. If you are rained in, there is no excuse to not indulge in a session of movie marathon. Animated movies would be a good bet to get the children in the house engrossed and not be bored about having to be indoors. With so many on-demand entertainment options like Netflix, Amazon Prime or Hotstar, great movies are just a click away and you can plan ahead by creating your own watch list. So, turn off the lights, set the mood right, get some popcorn or nachos and settle in for a night of home entertainment. Check out the top rated Hollywood movies or the top rated Indian movies to plan ahead.
Romantic Dinner at Home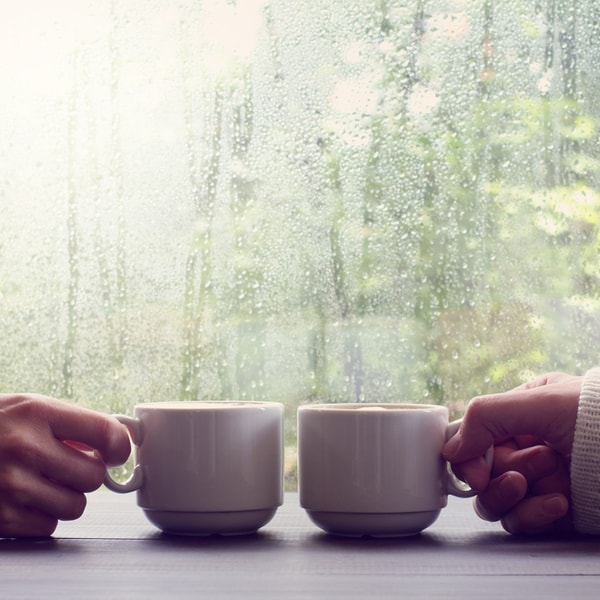 Monsoon has always been considered a romantic month. Dial up the romance in this season by dressing up, getting out the fine cutlery, setting a table for a couples' candle-lit dinner while the rain drums away on the roof tops. If you are not much of a cook, order in something nice because it is really the setting that makes all the difference. Take some tips from the experts that Good Housekeeping checked with.
If you have kids, then being indoors can be turned into a great cookout session. Starting the kids young into a life skill of cooking in a fun way, will be something that they will be grateful for. Cooking with kids can have a fun side for both the parties involved. Don't believe me? Check out some of the cool ideas that Buzzfeed has for cooking with kids.
Book with Chai Pakoda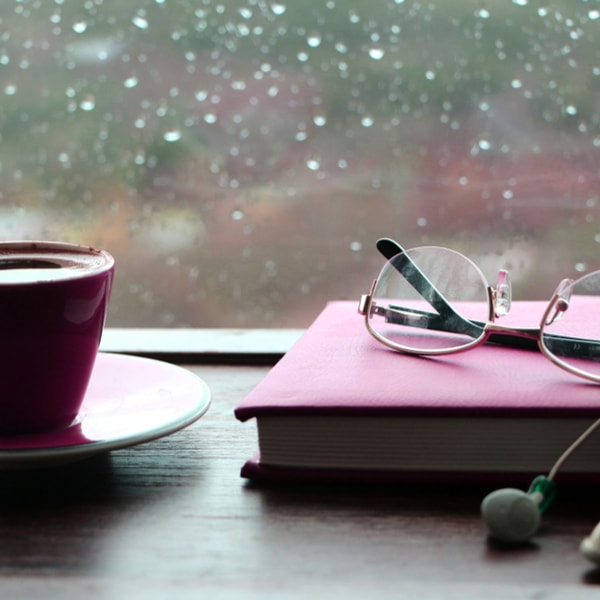 Monsoon brings with it the craving for all types of pakodas accompanied by steaming hot cups of masala chai. Personally, my favourite way to spend a rainy day indoors is to curl up in a corner with an outside view, a book in one hand with the other free to pop in pakodas and sips of chai. Check out the best sellers for India, in any genre on Amazon and pick up some to make sure you are not caught without a book on a rainy day.
You could check out the best-selling children's' books also and imbibe the love for books in your child. Just swap the masala chai with hot chocolate for your child and settle into a bibliophilic bliss.
Indoor camping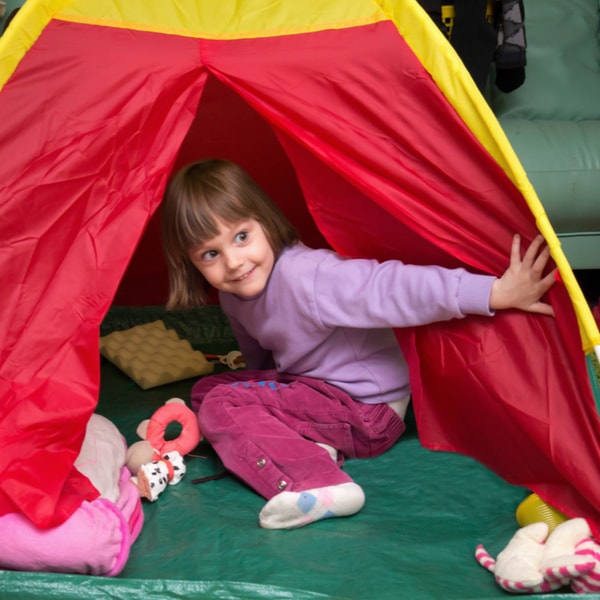 Do you love the idea of camping but not really being out in the open with the elements of nature? More importantly, you can't even imagine camping in the monsoon with all the mud and the dirty water on the ground.
What if you could convert your bedroom into a camping ground? A bed sheet and a few chairs could easily convert into a tent. Turn off the lights and use small twinkling fairy lights to give the feel of a starlit night. Have some camping food staples like canned food, trail mix or marshmallows next to you and you are all set to camp indoors.
You can use this guide to help you plan it out.
Verbal games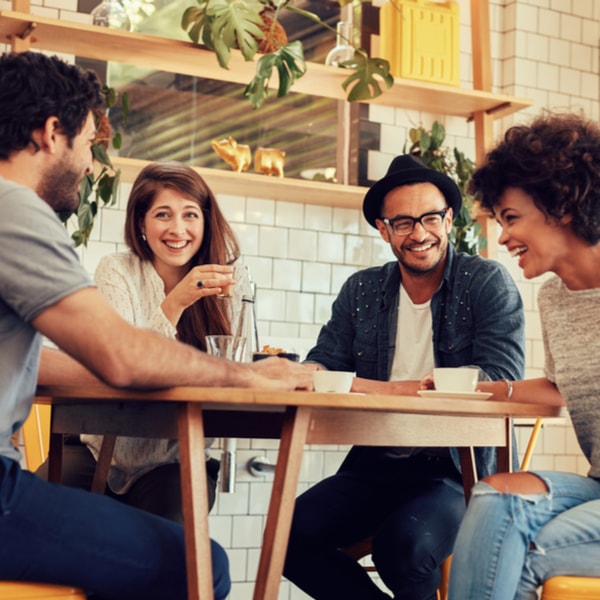 Recently I spent some time with my 6-year old nephew. There were some long road trips on which he inevitably used to get bored. Considering he has quite a good hold on his vocabulary I started playing a game with him where I said a word and the letter with which it ended was the challenge for him. He had to respond with a word starting with that letter.
Remember the antakshari or dumb charades or taboo or quiz or the other games that you came up with on long road trips? Turns out those are such classic games that they can entertain us anywhere any time. Bigger the group, more the fun to play such games for home entertainment. You can check out some creative ideas for verbal games right here.
Dance party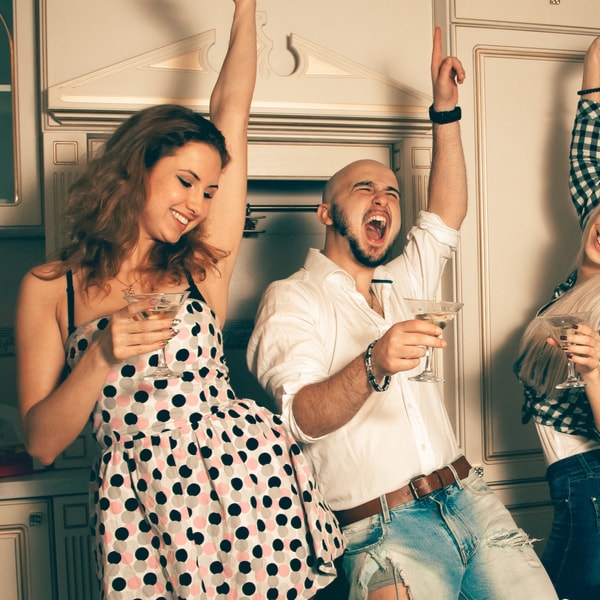 Another thing deeply connected with rain is dancing. But, unlike peacocks and Bollywood actresses, you don't need to go out there and dance in the rain. Simply put on a good monsoon playlist at any of the on-demand music platforms like Saavn, Gaana or Airtel Wynk and dance the blues away. If you want to really impress your friends with a jazzed up dance party at home, then these tips from BuzzFeed are right up your alley.
With these awesome rainy day ideas for home entertainment that are not expensive, you know that monsoon and indoors don't need to spell boredom any more. What is your favourite way to spend rained-out days at home? Let us know in the comments below.