Are Musical Concert Vacations on Your Mind This December?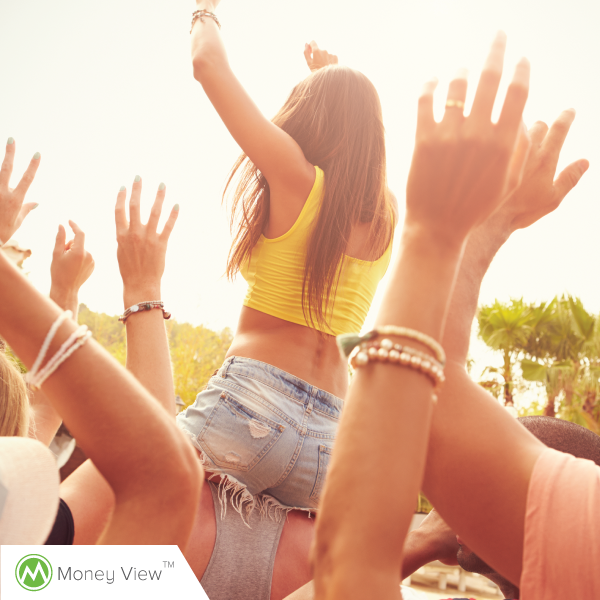 You know you are in December when you reach out for your wallet more often!
With so many good things happening this month, it's hard not to indulge, right? December is synonymous with vacations worldwide, and in India, it's also a metaphor for Music. Some of the best music acts and concerts are scheduled this time of the year. From the biggest stars, dramatic lights, themed set-ups, adventure and entertainment, concert organizers are pulling out all the stops to make the event an experience, and the gig a perfect getaway.
And for hardcore music fans, it's the reward month. They save up the whole year, to watch their favourite artists in concert.
Budget for a Concert Vacation: Travel tickets + Concert tickets + Stay + Food + Merchandise and more
Pop, indie, carnatic or electronic dance music, if you are a fan, here are some of the most popular music festivals that you or your friends will find worth considering:
NH 7 Weekender (Indian and international music)
The annual multi-city music festival is the stage for some of the biggest must-see musicians. This year's headlining acts are AR Rahman, Mark Ronson and more
When: December 4-6/ 5-6
Where: Pune/ Bangalore
How much: Tickets – Pune: Season tickets – Rs. 4500. For under 21 years – Rs. 2500. Bangalore: Season tickets – Rs. 3250. For under 21 years – Rs. 2000
Marghazi/ Music Season (Carnatic music)
A confluence of South Indian culture, the Music season dates back to 1927. It is an annual convergence of music lovers – local, non-resident and global citizens to listen to some of the biggest names in Carnatic music
When: 15 December 2015 and 15 January 2016
Where: Chennai (across multiple halls)
How much: Most of the Sabhas and Kutcheris (concert halls) have free concerts in the morning and afternoon. Evening events are ticketed; starts from Rs. 50, season passes can go upwards of Rs.8000
Fest de Diu (Music + Art + Culture – Beach festival)
Said to be the longest beach festival in Asia, Fest de Diu makes its debut this December. Expect music, comedy, workshops, walks, adventure (hot air balloon, zip lining, bunjee jumping)
When: December 2015 – Feb 2016
Where: Diu
How much: Rs. 6500 onwards per day per person – stay + access to concerts
Sunburn (Electronic Dance Music)
The year-ending party on the beach has been the centre-stage for headlining acts – Indian and international DJs, for 8 years now.
When: 27 – 30 December
Where: Goa
How much: Students festival pass – Rs. 9000, General – Rs. 11200, VVIP – Rs. 18500
It's no doubt that once you factor in your other costs, this concert vacation will start to look like a significant wallet-drain.
Here are ten things to keep in mind before you buy your concert tickets:
Look out for contests that will give you free access/ upgrades/ merchandise or tickets. Most major radio stations run a contest, days leading up to the event
Keep your ears open, there may be people cancelling out and reselling their tickets. You can get it for a little lower than the original value. Do your own checks before you buy
If you are considering buying tickets online, check and compare fares. Sometime tickets bought at venues or participating on-ground merchants cost lesser
Some of these event tickets can be bought on bookmyshow.com. And some credit cards give you bookmyshow vouchers against point redemption. Yeah, you know how that plays out!
If you are a hardcore fan, it pays! Fan clubs of some artists get perks, back stage access and merchandise for free
If you are travelling with a group of friends, work out if it is cheaper to drive down and share the costs or buy bus/ train/ air tickets
Participating partners like hotels, cab service and restaurants may have some perks/ discounts. Be sure to check these before you book.
If you have friends or family in the event city, you could consider staying with them. Of course you'd want to be a nice guest that brings gifts!
If your office is into arranging team events during December, how about convincing your HR to get your team tickets to these events instead 😉
Vacations and especially ones like these can bring in some unforeseen costs, make sure you are mindful about what you spend on. For ex: Merchandise at event venues are bound to be higher. Check if you can buy it elsewhere for lesser
Find more travel money-tips here
Mind your money and make your musical musings even more memorable!