Money View Launches Green Account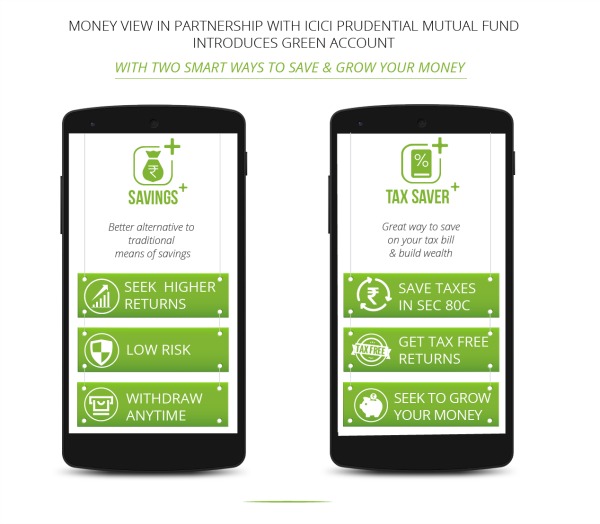 Money View App has been enabling over 3 million users, who pledged to become financially fit, by managing and saving their money. Money View now moves a step further and joins hands with ICICI Prudential Mutual Fund, a leading Indian Mutual Fund (MF),in giving its users an innovative and first-of-its kind app-based solution to not just manage and save but grow their money by investing in the products offered under Green Account.
Green Account offers Savings+ that lets you grow your idle-lying bank account balance or monthly savings by earning higher returns. Now anybody with a valid KYC can start investing with as low as Rs.500 with an anytime withdrawal option – all from within the Money View App without any processing fee. If you're a non-KYC user, you can submit your e-KYC application from within the app in just 2-3 minutes, without any hassles of going anywhere or visiting a branch.
And if you would love to grow money along with saving on tax, then Tax Saver+ is the second product offered by Green Account, that helps save upto Rs. 46,350 under Sec 80C, and gets you tax-free returns.
These products are aimed at getting the users into the habit of saving, and helping them in their endeavour to grow their savings prudently.
Download the Money View App and start investing now.