My Personal Finance Story: Financial Success Mantras for Single And Married Women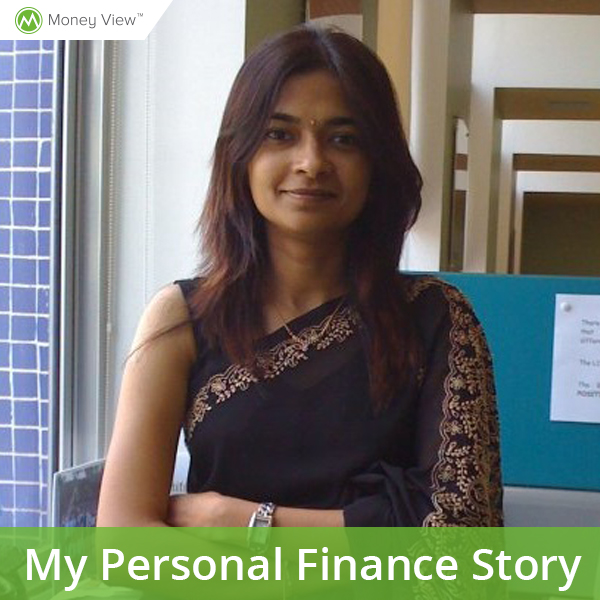 I love money. I love everything about it. I bought some pretty good stuff. Got myself a $300 pair of socks. Got a fur sink. An electric dog polisher. A gasoline powered turtleneck sweater. And, of course, I bought some dumb stuff, too. – Steve Martin
Ironically, I did a Steve Martin to myself even though I was a Banker for the longest that I have ever known. Salary (and quite a fat pay packet at that) was simply pocket money for the single girl who lived with her family and didn't need to run the house… aka me! Honestly, it was so much fun to squander away all the money I earned. There is so much that most of us want in life and when the means become easy to reach the end, there is no looking back. Till something hard hits you and teaches you a lesson! Luckily I didn't have to be hit hard for me to come back on track, because the banker blood in me started kicking in and I got hooked on to the markets and investments. I tracked the investments well and made changes whenever required for the fun of it then. But I realized the good I did for my own self only after I got married.
Time and again people talk about how it is important for women to manage their finances after they are married. I often reflect on this paradox and feel sad at the utter fallacy of it. What's the point of stressing on something when the damage is already done? Marriage is not the damage I am referring to, but the time wasted on not being financially independent before marriage is detrimental. If women have to learn how to manage finances, it has to be way before they are married. One just doesn't know the situation one will be faced with after marriage. Even though you marry someone you know or into a family that is known to your family, you still are unaware of what the future holds for you. And need I mention the gory stories we have all heard of the girl next door who has stars in her eyes, gets married and was left stranded.
I started long term investing through Mutual Funds and short term in Bank FDs; and started small, because even decent salaries those days (I started working in 1997) were also a small figure.  So there wasn't much to invest, especially after being such a spendthrift. But the biggest plus point in my investment pattern was that I was disciplined. There was no way I would stop or not stick to my monthly investment commitments however small they would be, and however desperate I was to buy that matching pair of shoes or bag for my one time party outfit. It was my commitment to me and to my future and there was no way I was going to play with that. That served me in such good stead that I went on to sponsor my Ivy League education later on as well as invest in a couple of apartments in Mumbai; thus helping me achieve my medium term goals. For me these two have been the greatest high points of my life and career.
The reason why I said that I understood the importance of being independent and managing finances well after marriage is because that is what turned me into a confident woman who my husband looked up to. It wasn't about the money but the psychological and emotional assurance that it gave both of us, my husband and I. I moved to a different country and had to leave everything behind – literally and figuratively. All that I carried with me was the confidence of being a financially independent woman in the life I was leaving behind. And that really helped. Today, there is no looking back. And though the money earned in India is still in India, here I am all set to start a new life and manage family and family finances too, because this is something I have done in the past and have perfected the art in a lot of ways.
To cut a long story short, my list of simple success mantras is:
Set your goals
Stay committed
Don't go astray even if the side-path is very tempting
Keep track of your goodies
Spend the goodies when the clock strikes 'right' and you can hit the goal
Enjoy the process
Happy planning, investing and spending!
Archana C Kapoor would like to call herself an emotional travel freak, drama queen who was born to express and that's why the transition came from being a Banker to a Writer. After her 16 year long corporate stint in Banking and Financial Services, she started Drishtique Worldwide – a Human Resource Consulting Company and loves every bit of being an Entrepreneur. These days she dreams and then lives her dream through her words on http://drishti.co