Should you buy COVID 19 Health Insurance Policies- Corona Kavach and Corona Rakshak?
The mention of the words – Corona or COVID invokes a lot of fear, whether it is regarding the increasing number of cases each day, stories of death and neglect due to beds being unavailable in hospitals or the cost of treatment involved in treating a patient infected with the virus. 
The spread of the pandemic has shown us the importance of having a health insurance cover. But normal health insurance covers are not cheap and the coverage is not widespread. The loss of jobs and the general downtrend in the economy may make it difficult for individuals to invest in a full coverage health insurance. 
Considering these factors, the Insurance Regulatory and Development Authority of India (IRDAI)  introduced COVID specific health insurance policies- Corona Kavach and Corona Rakshak to be offered by all general insurance companies. 
What does Corona Kavach and Corona Rakshak offer?
These are COVID specific health policies which are being offered by general insurance companies to ease the financial impact caused due to treatment and hospitalization expenses if an individual gets infected by Corona Virus. 
Unlike other health insurance policies that need to be renewed every year to maintain the health cover that to cover a variety of ailments and hospitalisation, the COVID health insurance policies are short term policies that meet just treatment and hospitalisation expenses for COVID 19. 
Covers under both these policies are available for 3.5, 6.5 or 9.5 months. A waiting period of 15 days applies to both the policies. 
These days, many Corona infected patients are opting for home care treatments or Ayush treatments. Taking into account the need of the hour, treatments of these kinds are also eligible under these newly introduced COVID 19 health insurance plans. 
These plans cost less making it affordable for everyone to get an insurance cover in these critical times. 
Difference between Corona Kavach and Corona Rakshak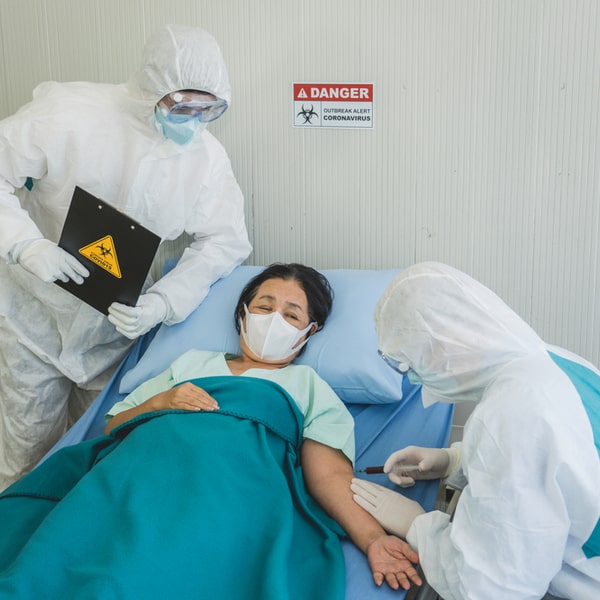 Are you wondering why there are 2 different policies for the same treatment? We bring you more on these policies so that you can choose the one that might be more beneficial for you.
Corona Kavach Health Insurance
Corona Kavach health insurance is a standard indemnity based COVID-19 health insurance policy that allows reimbursement of hospitalisation expenses when an individual is hospitalised for at least 24hours due to COVID.  
You would be happy to know that under the Kavach health insurance, all hygiene-related expenses like PPE, gloves and masks are allowed. An additional benefit is that there is no sub limiting of room rent, which otherwise can increase your expenses. Moreover, treatment expenses related to co-morbidity or pre-existing conditions like diabetes, hypertension, etc which get aggravated due to COVID is also allowed as reimbursement. To cover these ailments, an extra premium may be charged.
The sum insured under Corona Kavach can start from Rs 50,000 and the maximum amount can go up to Rs 5lakh. This policy is allowed as a family floater policy, which means that a single policy can provide cover to all your family members. 
Corona Rakshak Health Insurance
Corona Rakshak is a benefit based health insurance plan in which a lump sum amount that is insured is paid to the individual on hospitalisation due to COVID. However, you would require a  minimum duration of 72hrs of hospitalisation for claim eligibility.
Under this health insurance plan, the entire sum insured is paid out irrespective of the medical expense incurred at the hospital. The insurance cover is paid out even if you have received COVID care at a Government hospital free of charge. 
The Corona Rakshak Policy is allowed only on an individual basis and is not available as a family floater policy. 
Similar to a Corona Kavach policy, the Rakshak policy also provides cover to individuals with pre-existing diseases. 
Currently, not all insurers have started offering the Corona Rakshak health insurance plan.
Insurance Companies Offering COVID 19 Health Insurance
Following the instructions of IRDAI, many general insurance companies have started offering Corona health insurance plans. You could buy one of these health insurance policies either on the websites of the insurers, online aggregators, through insurance agents or visiting the branches of the insurers. 
The actual premium charged by various insurers depends on the age of the individual, age of the members of the family, pre-existing conditions, the sum insured and other health parameters as decided by the insurers. Some of the insurers offering COVID health insurance plans are Star Health & Allied Insurance, Future Generali Health Insurance, Max Bupa Health Insurance, Manipal Cigna Health Insurance, Tata AIG General Insurance, etc.
For Ex: The premium for a Corona Kavach for 3.5 months' policy for an individual aged 25-30 can range between Rs 552 to Rs 1923. And for a 6.5 months' policy, the same could cost between Rs 695 and Rs 3678. 
Who should go in for the Corona Health Insurance?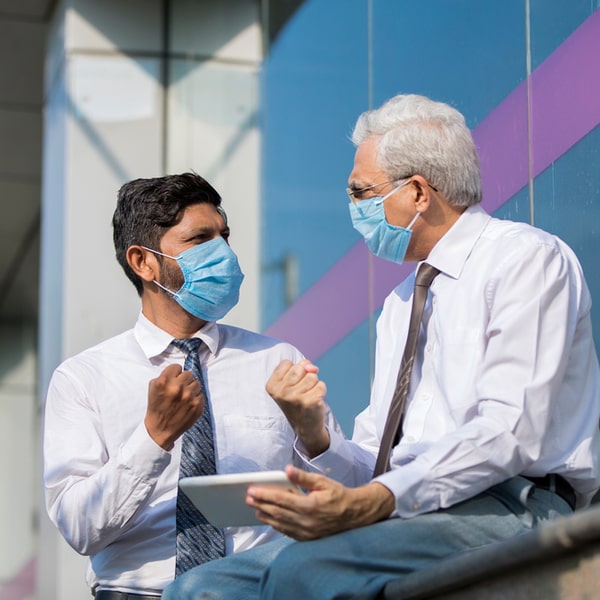 There are 2 types of Corona Health Insurances offered plus there is health insurance. Does it seem confusing to you about which of the three should you opt for?
Here are some simple pointers that may help you decide better
It might be very useful if you can go in for normal health insurance, as it will help you cover the expenses of hospitalisation for all kinds

 of ailments in addition to COVID 19. It would be good to recheck if your existing policy covers COVID as well. 

But if you have a low sum insured or have limits on room rent on your existing health insurance, then going in for a Corona Kavach may be a good idea, so that all your expenses will be covered if you were to come down with COVID. Corona Kavach can also be bought as a supplement to your existing health insurance. 
If you do not hold health insurance, and going in for full-fledged health insurance is not an option, getting one of the two health insurances is a good idea. But which one should you be choosing? 
A Corona Kavach policy will be helpful as the eligibility criteria of a minimum of 24 hrs of hospitalization may be easier to meet. Moreover, it comes with the option of a family floater. As you never know who in your family may get infected, Corona Kavach comes across as a better option.

On the other hand, if you are worried that your income may be impacted if you were to get infected by COVID, then going in for a Corona Rakshak would be a better option as this policy allows individual cover only. 
Before choosing the health insurance provider, make sure you check the settlement ratio, the network hospitals affiliated with the insurer, the fine print and other factors like if you are offered a cashless claim or reimbursement of expenses, etc. 
And more importantly, stay safe and take care of your health at all times.