The Geniuses of the Investing World and their Inspiring Tales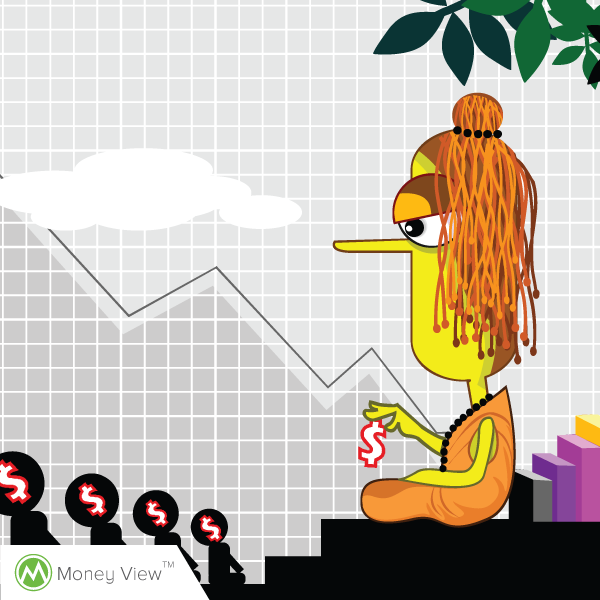 As in any field or profession, there are geniuses of the investing world as well. They are fascinating financial wizards as the gains generated by them are near supernatural! More importantly a key observation is that most of them have an ordinary background and a humble start. This post is a quick bio about some of them, to inspire us to believe that ordinary folks like us can generate extraordinary wealth.
Warren Buffett
It's almost impossible to start this list without the great man. As I write my hands tremble and heart beats faster; it's almost like writing a bio for God or Sachin Tendulkar! Buffett has been the most influential investor ever! The Don Bradman of the investing world had a very normal childhood. He in fact worked many a small jobs like delivering newspapers and soft drinks to save up for his very first investment at the age of 11. Yes you read it right,11! He bought 3 shares of a company called Cities Service. Imagine the vision of that kid, to do something like that when his peers would have bought a toy or even candies.
Key Philosophy: Buy uncomplicated companies like Coca-Cola. Buy cheap, but once bullish buy a lot! Buffett lives the idea of compounding, has returned 21% for over almost 50 years. This basically multiplied his wealth by around 14000 times! The great man has pledged more than 90% of his wealth to charity.
Rakesh Jhunjhunwala
Arguably India's most colourful investor, Rakesh Jhunjhunwala popularly known as RJ has lived the dream life. Rumour has it that he started off with Rs. 5 lakhs as his starting capital to amass almost close to 7000 crores now! Also called as India's Big Bull, RJ has made his wealth in a rather unique way. He is a trader cum investor. It is extremely rare to find someone who has succeeded in both short-term trading and long-term investing. They need polar opposite characteristics, which RJ has quite brilliantly developed and implemented. One side of his brain is of a patient slow compounding long-term investor, while the other hemisphere of his brain is wired for risky, high-rewarding short-term bets. He essentially creates capital for his long term investing through short term speculation! Just impossible for us mere mortals to achieve. Some of his successful investments include Titan, Crisil, Aurobindo Pharma and Praj Industries.
Key Philosophy: Stick to your thought process, don't listen to others! Trade and invest at the same time but don't trade on the same stocks you invest in. Believe in the India story and keep your money invested in the Indian Stock market all the time. Take money off the market when the tea vendors start suggesting hot stocks! Big bull has done his bit for charity and continues to do so.
Peter Lynch
Peter Lynch was the manager of Magellan Fund at Fidelity Investments between 1977-1990 in the US. He produced an astounding compounded return of around 30% over this period, making a lot of retail investors with Fidelity wealthy.  Lynch like many others had a modest beginning as his dad died when he was just 10 years old. After graduating from Boston College, he got an MBA from Wharton. He took no time to get to Wall Street through Fidelity Investments. He advocates a powerful philosophy called "Buy what you know". It sounds simple but we hardly follow it. A doctor tries to invest in Oil stocks, while an engineer buys the stocks of banks! In this process they get all their stock picks messed up. Lynch on the other hand bought stocks like Dunkin Donuts and made hell of a lot of money. He says stock ideas are all around us waiting to be bought into. He is right; we see Hero, Maruti, Dabur, Cipla etc all around us. Yet we never bought any of their stocks!
 Key Philosophy: Stick to your circle of competence and knowledge. Don't buy stocks just because they look complicated! In fact buy simple stories with strong products and good management. Lynch strongly supports the case of buying debt free companies, as they can never go bankrupt!
Radhakishan Damani
Radhakishan Damani is one of the founders of D-Mart, the popular retail chain. Much before this venture, Damani was an investor in the stock market much like RJ. He was in fact a mentor to RJ himself. He keeps a very low profile and very little is known of the man. Legend has it that he is the perfect value investor, craving for highly beaten down stocks which nobody wants to buy. His popular buys include VST industries (Tobacco Company) and India Cements. He is number 98 on the Forbes 100 in India list with a wealth of over 6000 crores! All from absolutely almost no wealth. It's incredible these stories from Dalal Street.
Key Philosophy: Maintain low profile in media! Buy extremely cheap stocks that normal investors refuse to own. Hold on for a very long term. RK Damani actually runs his own business which helps him in stock selection as well. He is one of the few investors who decide to start and run their own business as well. Shows his acumen for finance as well as business.
These incredible people have had incredible journeys creating unreasonable amount of wealth. It's from them we need to take inspiration and motivation on the vision one can have.
Three traits that are common in them and are worth replicating:
Compounded their way to wealth: None of them wanted to become rich overnight and painstakingly compounded their investments to wealth.
Not there for the money: These guys derived satisfaction in generating wealth and not spending it. This is an important takeaway.
Giving their wealth away to charity is as important to generating wealth
Now, get up and smell the coffee. Start your personal journey towards wealth creation.
Arjun Balakrishnan is an investment fanatic who loves writing about investment topics. He regularly writes at Investment Gyaan.