Wealth Creation in the Indian Stock Market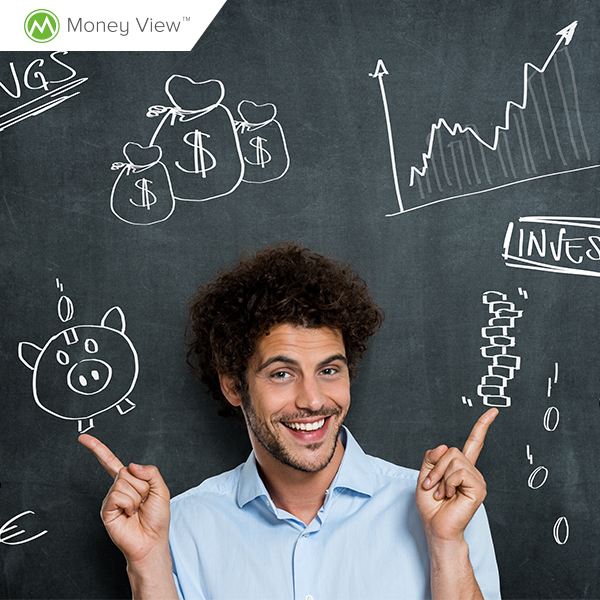 The Indian Stock Market has created extraordinary wealth for shareholders. This post takes a look at few such companies, in order to understand the basic trait of successful businesses. This will also give us the confidence of holding on to investments for a longer term and sometimes paying a fair premium for the same. As they say, you got to pay the price!
Asian Paints
Theme: Consumer, Housing
Since 1994, Asian Paints has multiplied investor's money by about 110 times. INR 1000 invested then would have fetched us INR1,10,000 today. I start with Asian Paints as we all are aware about the company. The television ads combined with the fact that we would have probably used the brand to paint our very own house, made it an easy-to-relate investment pick those days. A lot of good investment stocks are of easy to recall companies. Berger Paints, the competitor has done a tad better, multiplying by around 140 times. So instead of picking one, we could have averaged the market leaders and done well for ourselves.
Blue Dart Express
Theme: Logistics, E-Commerce
Again this one was easy in my view. I have to admit I missed this! Kicking myself! Anyway, we all use the courier company, and was easy to understand that it has significant market share. The company has multiplied investor's money over 400 times since 1999. Imagine the wealth created! What's more, the story has just started for Blue Dart. The explosion of E-commerce in India means more parcels to be delivered and more money to be made. The stock is now quoting close to 7000! Currently expensive, but if the GST bill gets passed in Parliament, it will be the push that they need now.
Eicher Motors
Theme: Automobiles
A tough one this, but the wealth created is astounding. It's magical and every stock picker's dream. The company has multiplied investor's money by 450 times in just 15 years. That's a mind numbing 50% compounded return over a period of 15 years! 1 lakh invested in 2000 would have fetched you 4.5 crores. Now, what was the reason for the success? Their trucks and also Royal Enfield. Yes, you probably knew the bike but not the ones who make it. The bike has a waiting period of over 6 months! If you own a Royal Enfield but not the stock, you would be kicking yourself now.
Infosys
Theme: Software
This was a tough one again. Infosys is probably the best ever wealth creator from the IPO (Initial Public Offering). Wealth has been multiplied by over 3000 times since the IPO listing. Phew! Software was booming in India in the late 90s and early 2000. Software as a theme was probably an easy pick but picking up a good company was tough. Remember the fate of Satyam?
HDFC Bank
Theme: Banking
I think this was probably the easiest of them all. Private Banking, was far better in terms of the service compared to the Public Banks. You yourself would have made the shift from a public bank to HDFC or ICICI. HDFC was listed much before ICICI and probably the only good option. It has multiplied investor's wealth over 150 times.
General Conclusions
You may ask, all this is history, how is it useful to me? Simple, you can understand the traits of a great company by understanding this wealth creation in the Indian stock market. Some common traits are:
Great Management: All of these companies have had/have great people behind them. This is the main reason for success. They were fairly honest, dedicated and extremely smart. A business without a high quality management will eventually fail or investors will get cheated. Remember Satyam scam?
Sunrise, niche businesses: Some of these businesses have disrupted obsolete philosophies and technologies. People think disruption is a new phenomenon, but it is as old as life. Evolution by natural selection is based on the concept of disruption. Think about it. Therefore if you notice disruption, identify businesses that are trying to disrupt.
Cost Advantages: Outsourcing is a perfect example of this. The model was bound to work due to currency and economic differences between the west and east. This can be presently seen in the pharmaceuticals space. India is a hub for pharmaceuticals and the size of the opportunity is huge.
Finally Statutes and Norms : Some businesses thrive on other businesses depending on them in a way. CRISIL is a prime example. CRISIL is a global analytical company providing Ratings, Research and Risk & Policy Advisory services. So other companies depend on CRISIL for a rating which would boost their credibility. It's almost a monopoly.
Try to apply a similar framework/approach to spot the next wealth creator. This will hold you in good stead for the rest of your investment life. Remember, quality always comes at a price.
Arjun Balakrishnan is an investment fanatic who loves writing about investment topics. He regularly writes at Investment Gyaan.