Check CIBIL Score Free Online by PAN Number
If you were searching for 'check CIBIL score by PAN card' or 'CIBIL score check free online by PAN number', you are at the right place.
This article will give you a step by step guide to check your CIBIL score using your PAN card.
How to Check CIBIL Score Online (Free) With PAN Card
Checking your CIBIL score before applying for a loan is an excellent idea. Follow these steps to know how to check CIBIL score with PAN card -
STEP I: Go to the official CIBIL website and click on 'Get Your Free CIBIL Score'.
STEP II: The first step is to create an account. Enter your email (your future username), and create a strong password.
STEP III: Fill in your name, and choose PAN Card from the drop down menu. Then enter your 10 character PAN.
STEP IV: Fill in your other details like date of birth, PIN code, and state. Finally enter your mobile number and click on 'Accept and Continue'. Make sure you have the mobile number with you at that point.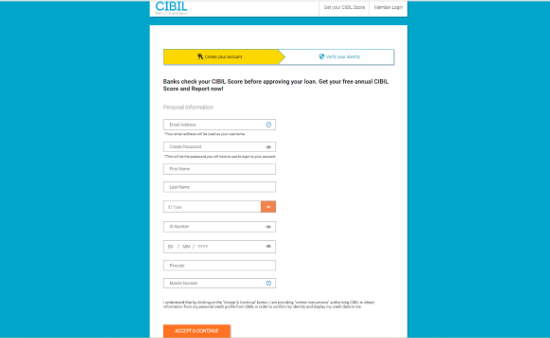 STEP V: You will receive an OTP on your mobile number. Enter the OTP and click on 'Continue'.
STEP VI: Next, you will be asked if you want to pair the device with your account. In case you are accessing the CIBIL website from a secure device (your personal laptop or mobile), click on 'Yes'. Choose 'No' if you have logged in from a public or shared device (library or internet cafe). Finally, click on 'Continue'.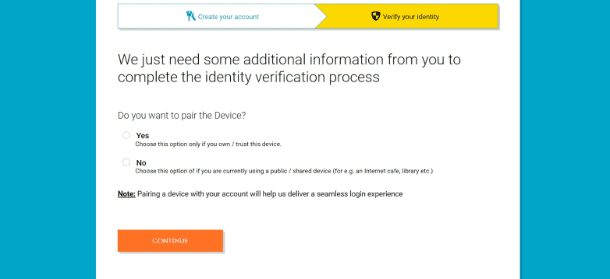 STEP VII: The message 'You have successfully enrolled!' will be shown on the screen. Now you can click on 'Go to Dashboard' to view your CIBIL score.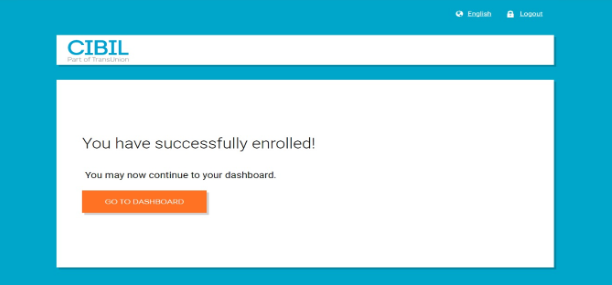 After you have made an account on the website, you can simply click on 'Member Login' and visit your dashboard using your credentials.
Why do I need a PAN to check CIBIL score?
Your Permanent Account Number (PAN) is the most important document when it comes to banking and credit products. It is a unique number that verifies your identity, and is also linked to all the bank accounts you own.
Thus, the PAN card has all information related to your financial history and credit behavior. It makes it easier for credit bureaus to track loans you might have taken from multiple banks.
But you can also check your CIBIL score if you don't have a PAN card. In such a case, you just need either your Passport, Voter ID, Ration card, or Driver's License.
Will Changing My PAN Affect My Credit Score?
In case you have lost your PAN card and have requested a duplicate, you have nothing to worry about. Your duplicate PAN will also have the same number, thus it cannot impact your credit score.
Please note that if you apply for a new PAN while having an old one, the credit bureau may raise an enquiry about your account.
Should I Check My CIBIL score?
You should regularly check your CIBIL score as it depicts your financial health most clearly. By monitoring it closely, you will know where you stand and if you are managing your money properly.
Also your CIBIL score doesn't get affected when you check it. On the contrary, checking it regularly will help you spot any fraud activities or any unauthorized credit pulls.
Tips to Maintain a Good CIBIL Score
Having a good credit score is mandatory if you want a big loan. Here are some tips that will help you build a good score -
Pay your credit card bills and EMIs on time. If you are struggling with paying credit card bills in full, make sure to pay the minimum amount within the due date

Take a variety of loans, including secured, unsecured, credit cards, etc. These help diversify your credit score

Don't take too many loans at the same time, or apply for multiple credit cards that you don't need

Maintain an optimum Credit Utilization Ratio, preferably below 30%

Make sure to plan your loans in advance, so that they don't become a burden later

Check your credit score regularly so you can spot any potential frauds or unauthorized credit pulls and rectify them