How to Check CIBIL Score Online Without PAN Card
Banks and lenders will always check your CIBIL score before approving a loan request. Therefore, it is very important for you to know your credit score.
There are multiple ways to check your credit score. In this article, let's explore how to check CIBIL score without PAN card.
How Can I Check My CIBIL Score Without PAN Card
Your PAN card or your Permanent Account Number is essential for most big loans or credit products. But you can still check your CIBIL score without a PAN card.
You can use any of the following IDs if you don't have a PAN card -
Passport

Voter ID

Ration card

Driver's License
Please note that you will need to have any one of these documents with you or the ID number to verify yourself while checking your score.
How to Check CIBIL Score Without PAN Card - Online & Free
Follow these steps to check your CIBIL score online without spending money -
STEP-1: Go to the official CIBIL website and click on 'Get Your Free CIBIL Score'.
STEP-2: You will have to create an account. Enter your email which will be treated as your username, and create a strong password.
STEP-3: Fill in your name, and choose the 'ID Type' from the drop down menu. If you don't have a PAN card, you can select either your Passport, Voter ID, Ration card, or Driver's License.
STEP-4: Enter the number of the specific ID that you had chosen.
STEP-5: Also enter your date of birth, your PIN code, and select your state. Finally enter your mobile number and click on 'Accept and Continue'.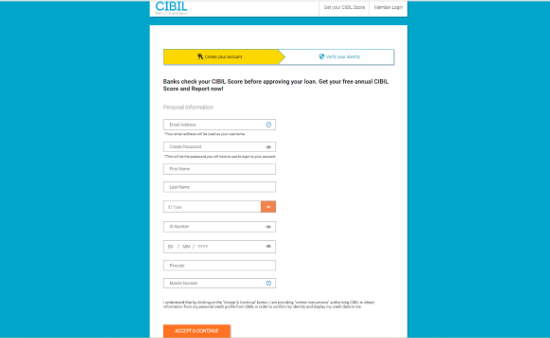 STEP-6: Enter the OTP sent on your mobile on the next screen to verify your identity. Click on 'Continue'.
STEP-7: Next, you will be asked if you want to pair the device with your account. In case you are accessing the CIBIL website from a secure device (your personal laptop or mobile), click on 'Yes'. Choose 'No' if you have logged in from a public or shared device (library or internet cafe). Finally, click on 'Continue'.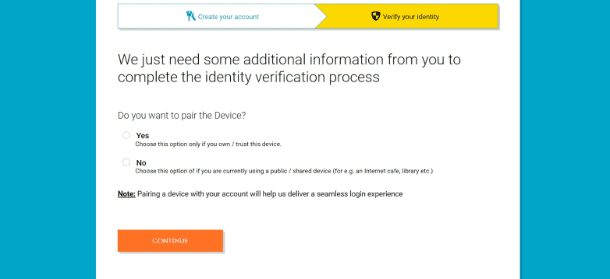 STEP-8: You will see a screen with the message 'You have successfully enrolled!'
STEP-9: Click on 'Go to Dashboard' to view your CIBIL score.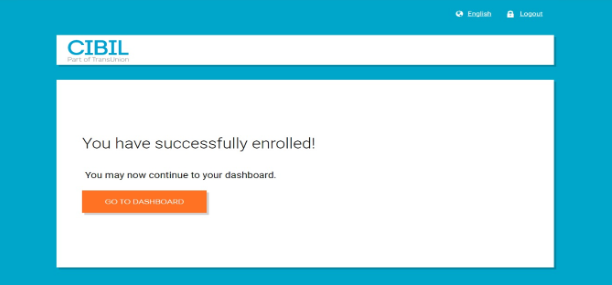 After the initial enrolment, you can simply click on 'Member Login' and visit your dashboard using your credentials.
What is a CIBIL Score and its Importance?
CIBIL is an organization that provides credit companies with credit ratings. Its full form is Credit Information Bureau India Limited and it is the most commonly used credit score in India. This score shows the creditworthiness of a person using a three-digit number.
CIBIL scores range between 300-900, and higher the score, the better it is. A higher score directly translates to good financial health. It means that a person takes loans and repays them responsibly.
Why Should I Check my CIBIL Score?
Your CIBIL score is very important for lenders and they check it before approving your loan. Here are some reasons why you should regularly check your CIBIL score -
You'll have an idea of your current credit position and creditworthiness

You will be able to point out any errors in reporting

If you point errors, you will be able to raise a dispute and rectify it

You can protect yourself from potential frauds and unauthorized credit pulls

It helps you in building a better credit score
You can get a paid membership with CIBIL to get monthly reports as well.