How to Download Your ITR Acknowledgement Online
Follow these easy steps to download your Income Tax Return Verification Form from Income Tax India website :
1. Visit https://incometaxindiaefiling.gov.in and tap on login to reach the login screen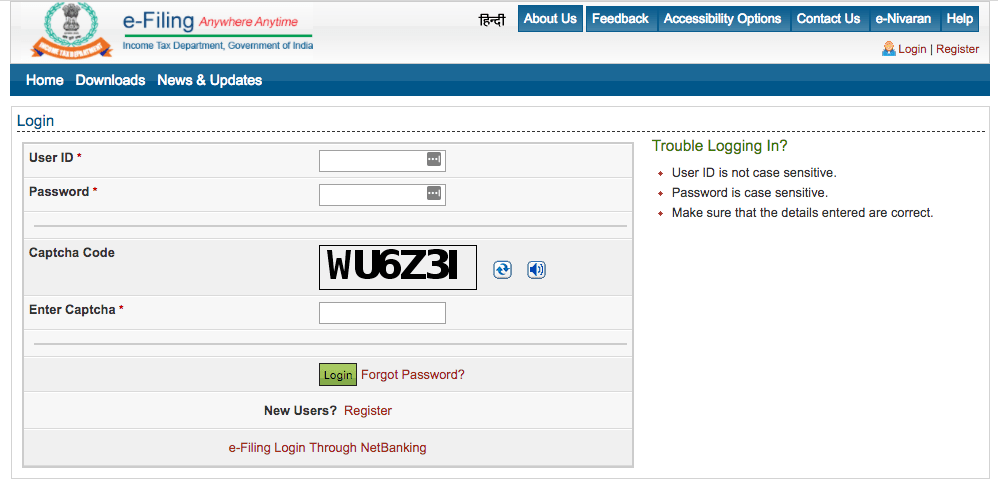 2. Login with your User id (PAN number) and password. In case you don't remember your password, tap on Forgot Password and follow instructions to generate new password.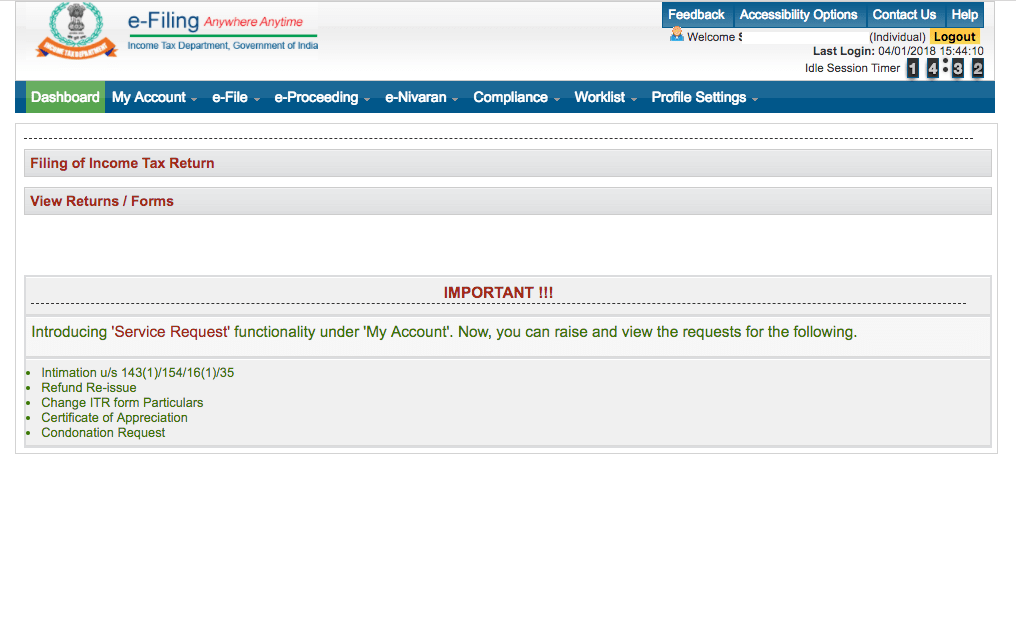 3. After logging, select the 'View Returns/ Forms' option under 'My Account' to view your previous e-filed tax returns.

4. Select 'Income Tax Returns' in the drop down and tap 'Submit'.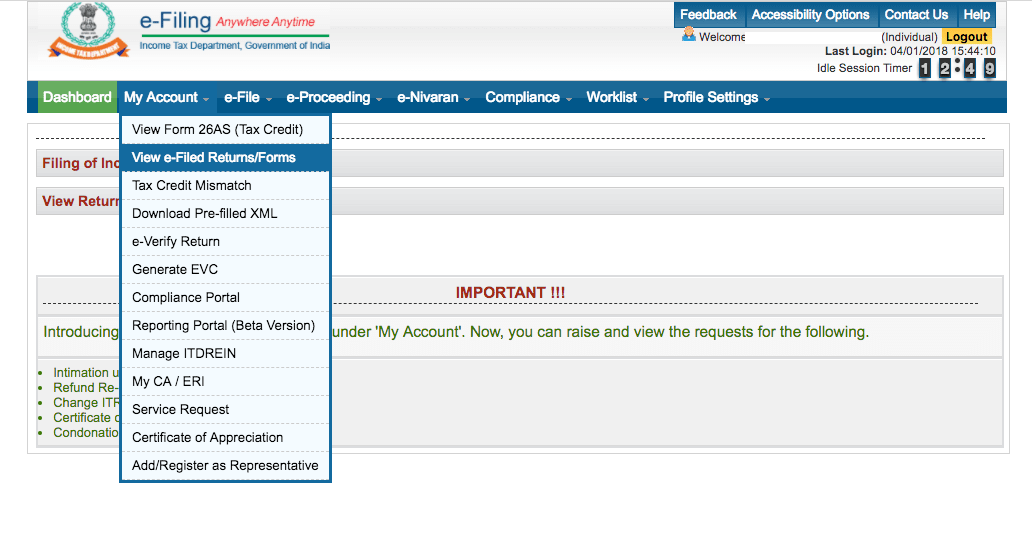 5. Tap on the 'Ack. No.' corresponding to the year for which you want to download the ITR-V form.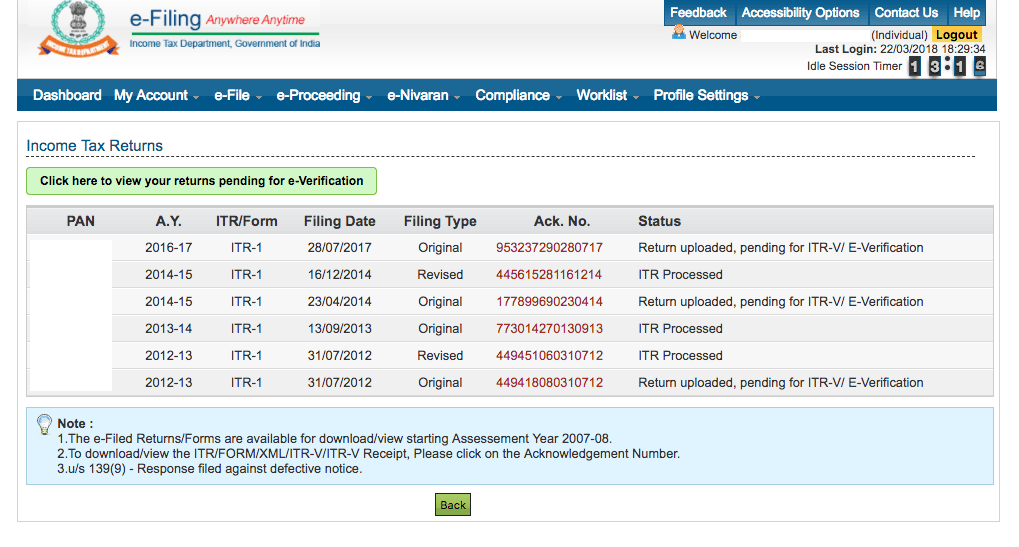 6. Under 'Downloads/Status Description' tap on 'ITR-V/Acknowledgement' to download the form.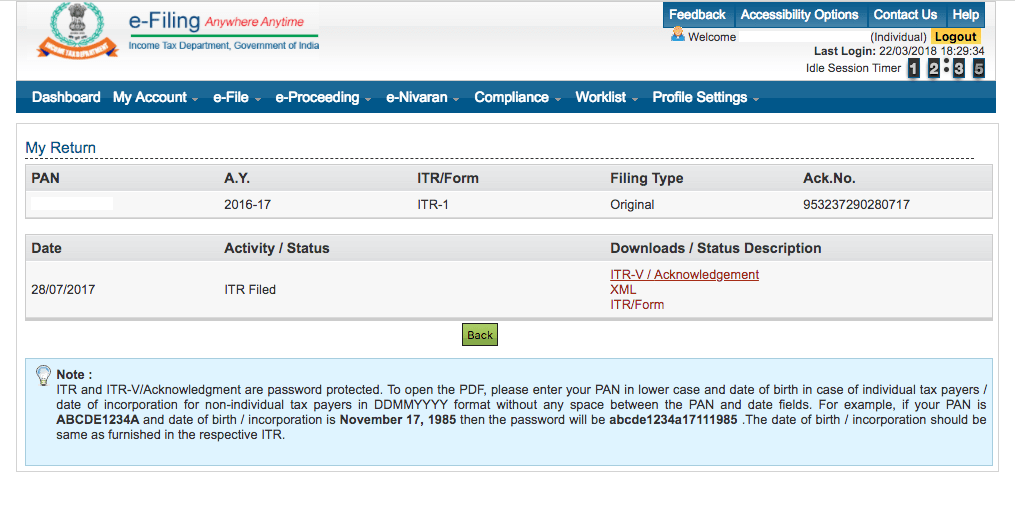 To open the downloaded file, use PAN number and date of birth in lowercase. For eg. if your PAN no. is ABPPS5245E and Date of Birth is 09th April 1986 then your password will be – abpps5245e09041986.