5 Essential Financial Steps For Newlyweds
The wedding season is upon us, a time of celebration and joy but once the wedding ends is when the marriage begins. Romance and excitement aside, learning to navigate the vagaries of daily life forms an integral part of a happy marriage. This includes financial planning, not just for the present but also the future.
But if the thought of combining your finances or planning a budget with your spouse sounds intimidating, you do not have to worry. Financial planning is simpler than you think and this blog will help you understand the nuances of this.
Here are some tips to help you jointly plan your finances effectively, as a couple.
1. Start Talking About it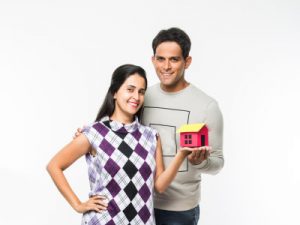 Gone are the days when only one person in the marriage would have the handling of all finances. For a healthy marriage, it is important to communicate about all things money including your personal finances, debts, monetary habits, etc. 
It is also important to list out all your assets and liabilities and figure out how these factors play into your joint finances.
If there are changes or adjustments that need to be made, it is better to do so from early on with understanding from both sides.
2. Figure out how you want to combine your finances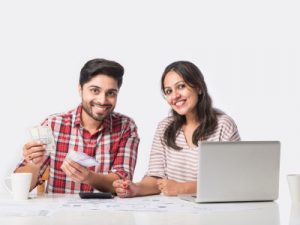 Do you want to only have a joint account for the both of you to use or do you want to have a combination of both individual as well as joint accounts?
While both options have their advantages and disadvantages, it is important to ensure that both of you are on the same page.
3. Decide Monthly Goals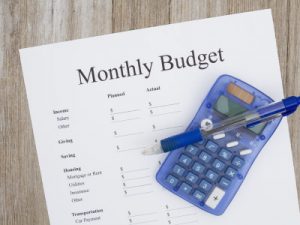 While we have spoken about budgeting before, certain tweaks need to be made once you are married. What are your monthly goals now? How much do you and your spouse spend on a daily or weekly basis. This could be with respect to household expenses, travel spends, future goals such as buying a house, saving up for children, etc.
You can divide this into weekly, monthly, and semi-annual expenses to start with.
4. Update Your Insurance and Nominee List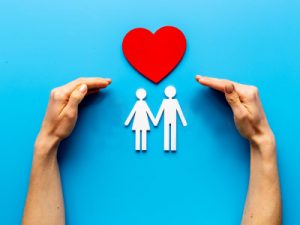 Now that you are married, it is important to ensure financial stability for each other as much as possible. Therefore, if you haven't already, take an insurance plan. There are a number of options available depending on how much cover you need. 
Additionally, you may also have to change the nominee list on your existing plans, if any, or avail new policies that will cover your spouse and children in the future.
5. Emergency Fund and Investment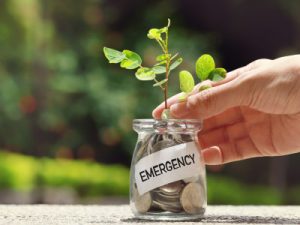 We have spoken about the importance of an emergency fund in many of our previous blogs and this holds true even after marriage. Not only are you safeguarding your finances, but also that of your spouse by having one.
Apart from this, you might have to change your investment goals as well. Are you planning to save up for a house, or do wish to have children in the near future? Are there any joint debts that you need to repay at the earliest? The nature of your investment will vary based on these joint goals.
In Conclusion
Your life completely changes once you are wedded. Step into your marriage with an open mind, especially with regards to finances. Regardless of whether or not both of you are earning, it is important to stay on the same page when it comes to monetary goals, investments, debts, etc. 
In case you have debts that need to be paid at the earliest, why not get a personal loan from Money View? Not only are these loans easy to get, the amount will be disbursed within 24 hours of approval!
What financial tips have you followed in your marriage? Let us know in the comments below.