5 Gift Ideas for Diwali That Won't Burn a Hole in Your Pocket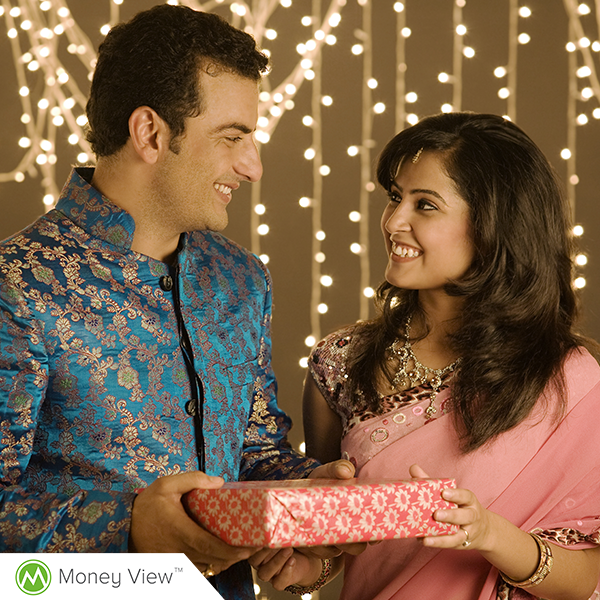 Diwali is one of the most popular festivals in India and is celebrated to mark the victory of good over evil.  Spiritually, Diwali symbolizes the replacement of darkness with light or negative energies with positive reinforcing ones.
On this day,  people wear new clothes, decorate their houses with lanterns and lamps and visit the houses of friends and relatives. Gifts are exchanged and there is joy and revelry in the air. However all this expression of love comes with a price. In the excitement to gift their loved ones with something special, people end up burning a hole in their pockets. Splurging becomes their mantra and  money flows like water.
This Diwali, let's do something different. Personalize your gifts in such a way, that your friend or colleague connects the gifts with you, rather than your money.
Here are 5 Diwali gift ideas that are pocket friendly:
Idea #1: Personalized keepsakes
We all love personalized gifts don't we? Especially ones that have taken in loving thoughts and efforts. Here are a few DIY ideas that are fun to make and which your friend is sure to cherish:
Make a video with all the special, quirky memories spent with your friend and  burn it into a CD.  If you do not have a laptop or computer to make the CD, simply make a collage.
If your friend is the music loving kind, a playlist of his/her favorite songs would make for a valuable gift.
If you are a wordsmith, who finds it easy to dabble in verse, compose a verse for your friend/relative colleague, write it on a beautiful card stock  and frame it. If possible decorate it with little pictures of the two of you.
Do you have any skill that you are particularly proud of? If you are a person who loves decorating cakes, designing dresses or playing guitar, you can gift your time to your friend.  Make a wacky little gift coupon using old greeting cards or slam books, which your friend can redeem anytime. By doing this, both of you get to spend quality time together and your friend will get something of value to add to himself/herself.
Idea #3: Book by Your Favorite Author
If your friend is a bibliophile, choosing a gift becomes an easy affair. You can gift them a book by their favorite author or introduce another author to them. Even if your friend is not the reading type, you can still gift them your favourite book and ignite a new passion. Who knows? Worth trying for sure! If your friend is passionate about activities like gardening, quilling, cooking, etc, you can gift your friend with a book in that genre. Subscription to their favorite magazine also makes for a great gift.
Idea #4: Gift Nature
A patch of green anywhere is a relief for the sore eye. The sight of potted plants, in a balcony fills one with a sense of calm and tranquility. This Diwali, introduce your friends to Greenery and quiet.  Plants such as fish tale ferns, basil, Aloe Vera and Lavender are easy to maintain and thrive even during the cold winter months.
If your friends live in house with a wide terrace or backyard, a starter kit for organic farming would also be an innovative idea.
Idea #5:Yummy Goodies Made by You
Winter is the time when the markets are flush with fruits and vegetables of different kinds. Gift your friends jams and jellies prepared by you. If baking is your art, then a lovely fruit cake, tart or pie is great too. If cooking is not your forte but you have a green thumb then you gift fruit or vegetables from your kitchen garden. Everyone appreciates organic produce from the backyard tree.
Finally remember, Diwali gifts are all about strengthening the bond with your family and friends.  A personalized gift not only stands apart from the crowd but also highlights your caring. This Diwali try these simple, pocket-friendly gift ideas.
Sridevi Datta is a Cost Accountant. After working as a Business-SME in a leading E-learning centre, she now  blogs regularly at The Write Journey.