6 Simple Hacks to Save Money when Dining out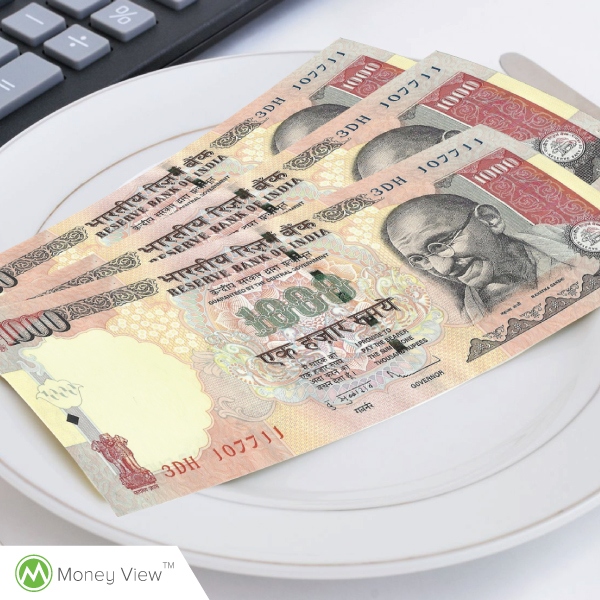 As a foodie, I love eating out. It breaks the monotonous dal-chapati routine and satiates my taste buds. But we all know – a fancy meal often comes with a fancy price tag, sometimes I think twice before heading out to eat. However, with time I have found some tricks, which have helped me enjoy a good meal without burning a hole in the pocket.
Search for discount, offers and weekly specials
Before I head out for a meal, I do an online search for ongoing deals of my favorite restaurants. Some restaurants have weekly specials. Some offer a special menu at discounted prices as a promotional activity. Google the name of the restaurant and it shows all deals, including the ones promoted on their social media accounts. When I don't find any deal online, I call the restaurant and ask for special deals. Doing an online search or calling beforehand has always worked for me. If you have kids, check for restaurants where children eat free. You do also know that eating out is cheaper during the weekdays than weekends. So try to catch a lunch or dinner on weeknights and save money.
Skip dessert or head for it elsewhere
In my experience the most overpriced item in a full-service restaurant is dessert. 80 bucks for two pieces of gulab jamun is way too much for me. I carefully browse the menu for every course before placing the order. If the dessert is costly, I prefer skipping it and I buy ice-cream or sweets on my way back home. Sometimes I head to a bakery and eat there. For a family of four, it saves more than 400 rupees – just think two brownies.
Save on service tax, entertainment tax and sales tax
Though it's not very common, but service tax in some restaurants varies with the seating arrangement. If the same restaurant has an open cafe and an air-conditioned restaurant, there is a difference in service and entertainment taxes. It happened with me in Mumbai. I chose the outside cafe in Borivali and saved close to 16% on my bill. If there are different sections in a restaurant, ask if there is a concession on taxes.
Check portion size before placing order
It's wise to ask for portion size. Portions vary from restaurants to restaurants. I have seen people ordering 3-4 curries and wasting it later. Don't be in a rush to order everything in one go. Check the taste and food quality before stacking up the table. Order two dishes and add later as per your requirement. It's also good to split the appetizing drinks or soup.
Cash in credit card and corporate discount in restaurants
Many restaurants give corporate discounts. When we were in Noida many restaurants gave 10% off on total bill on presenting company ID. Carry your employee ID with you and don't shy away from asking your colleagues about restaurants which offer such discounts. Same goes for students. Also, check your credit card website, they have cash back tie-up with many restaurants, in addition to discounts.
Use social media for freebies
Make use of social media promotions to save money. Restaurants offer free drinks or meals as a way of promotion. In order to avail these freebies, all you have to do is post a selfie on their account with a hashtag. In my city one restaurant gives free drink on posting a selfie with their food. As we have access to the internet all the time make use of such promotions. There are many promotional contests and coupons as well. Domino's has a buy one get one free offer on Fridays. So why not order pizza on Friday and save money? If you have time on hand and you are active on social media, take part in these fun contests and win a free meal.
So, don't cut out the fun, just use these smart tricks and enjoy a good meal with your family and friends.
A Company Secretary by profession, Saru found her true calling in writing. She blogs at sarusinghal.com which she religiously updates every Monday for the last four years.