Checklist of Monthly Payments – Never Forget to Pay a Bill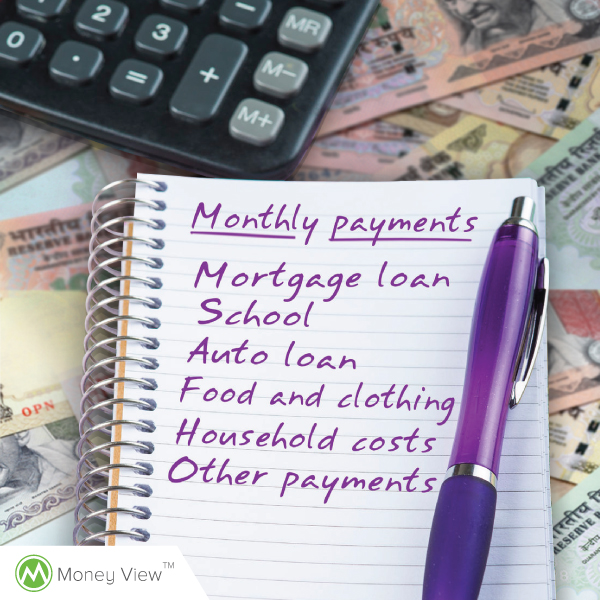 Paying bills is a major monthly activity. It's no fun, but to avoid late payment charges and bad credit score, bills should be paid on time. Every bill has a different due date and remembering each one in our busy schedule is not an easy task. Personally, I dread the long calls for a refund to customer care center every time I miss a bill payment. Hence, I go to lengths to make sure that I pay all my bills on time. If you are forgetful like me or too occupied with your work, here are a few things you can do to make sure you never forget to pay a bill on time.
Keep all your bills in one place
Most of us separate our bills from the rest of the mail. We keep them on the side to be taken care of later. This is where we make a mistake. Open your bills as soon as you receive them and keep them at one designated place – desk or in a folder. Read them properly with emphasis on due date and bill amount. Don't mix them with other papers. Don't let them pile too. And, make sure to take care of payments on weekends.
Opt for e-bills or e-statements
When we come home from the office, our mind is too exhausted to take note of bills. We may open and check them, but it cramps our evening schedule. I have found a perfect solution to tackle this problem. I have subscribed to e-bills. All my bills – telephone, internet, utility, cable and credit card come to my email. You can access your bills whenever you have time – during your lunch break or while commuting. Set up an account with your service provider and pay instantly.
Set reminder on your phone
Your phone is your best buddy while managing your payments. As soon as you receive a bill, set a reminder with date and amount. You can use Google Calendar to set a reminder. Or, you can use inbuilt reminder services of your phone. Here's a good thing for those who have an android phone with Gmail account synced with it and have subscribed to e-bills, you get notification about your bill payment a day in advance as 'upcoming events.' Switch on the Gmail notification ring and it will act as your automatic reminder.
Automate your bill payments
Automation is the best way to ensure your bills are paid on time. Link your bank account or credit card with the online account of your services, say credit card or telephone bill. Automate the payment on due date. Don't forget to check for confirmation of payment. At times, your bank has upgraded the security system and payment doesn't go through. For people who have linked their credit cards for automated payments, make sure you have not reached your limit.
Want to streamline all bills at one place – use apps
For tech savvy people, there are many apps to ease off this burden. Apps are simple and efficient. In a few taps, all your bills are taken care of. There are many apps to bill payment for both iOs and android. Check Intuit or MoneyPro. And, if you wish to streamline all your finances in one place, use Money View app. You get break-up of your spending, statements and option to pay directly from it. It's a great money management tool.
Try these tips and tell us how they work for you. In case, you have a tip to add to this list, please share with us in comments below.
A Company Secretary by profession, Saru found her true calling in writing. She blogs at sarusinghal.com which she religiously updates every Monday for the last four years.