What is KYC? Know Its Importance in Investment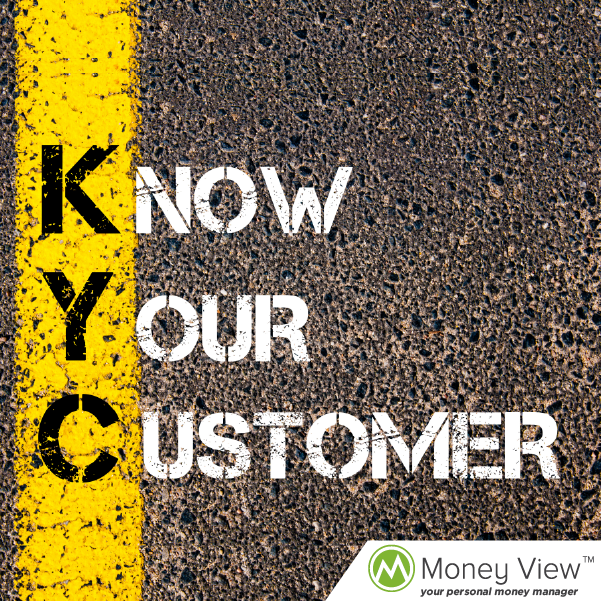 If you are thinking of investing in mutual funds then you have to complete your KYC formalities first. For the Asset Management Company that manages the fund, KYC stands for Know Your Customer. For the investor, it should be read as 'Know your Compulsory Obligations'. Rules for KYC are all well laid out now by SEBI, the regulator. The process is fairly simple and can be done quickly. Further, recently, India has also entered into information exchange treaties with US and accordingly, supplementary KYC information is being asked for by different market intermediaries to fulfil their obligations.
The Need for KYC
The objective of KYC process is to prevent the capital markets from being used, intentionally or unintentionally, by criminal elements for money laundering, identity theft or terrorist financing activities. KYC procedures also enable the intermediaries to know/understand their clients and their financial dealings better. This in turn helps them to manage their risks prudently.
KYC Process
The KYC process requires submission of KYC form with investor signature and additional documents for ID and address proof. Further, the process also involves in-person verification (IPV) and signing the original documents which needs to be completed by a competent person, like the authorised branch managers of MF companies etc.
SEBI has recently allowed Aadhaar-based KYC to be used for MF investments, for the convenience of investors. eKYC is a paperless Aadhaar-based process for fulfilling KYC requirements to start investing in Mutual Funds.
How do I get it done?
Every time an investor intends to open a broking account or a new folio with a Mutual Fund, they are required to complete their KYC process, if not completed earlier. The KYC process can be completed in any of the offices of Mutual Funds, stock brokers etc. if opting for physical KYC process. However, if eKYC has been opted for, the investor can complete the same by accessing the websites of different agencies like CAMS, Karvy etc. which offer eKYC facility online.
Should I get my KYC done every time?
SEBI has moved towards creating and maintaining a centralised repository of KYC records thus making it an one-time exercise. Once KYC has been done with any of the registered intermediaries (like MFs, stock brokers, depositories etc.), one is not required to get their KYC done again while investing through another intermediary. Even if you have got your KYC done with one MF company, you need not get KYC done again while investing with another MF.
Is it Compulsory?
As emphasised earlier, KYC is a compulsory obligation. No fresh investment transactions are accepted without completion of the KYC formalities. However, KYC should be considered as an investment simplifier since it streamlines the information flow between all the market participants which access the records from the central repository.
Ensure that you get your KYC done today and begin investing.
Simardeep Singh is a Chartered Accountant based in Delhi. He loves sharing his knowledge about personal finance and investment. He blogs regularly at  www.simardeep.com.