How to Spend Your Bonus in 2017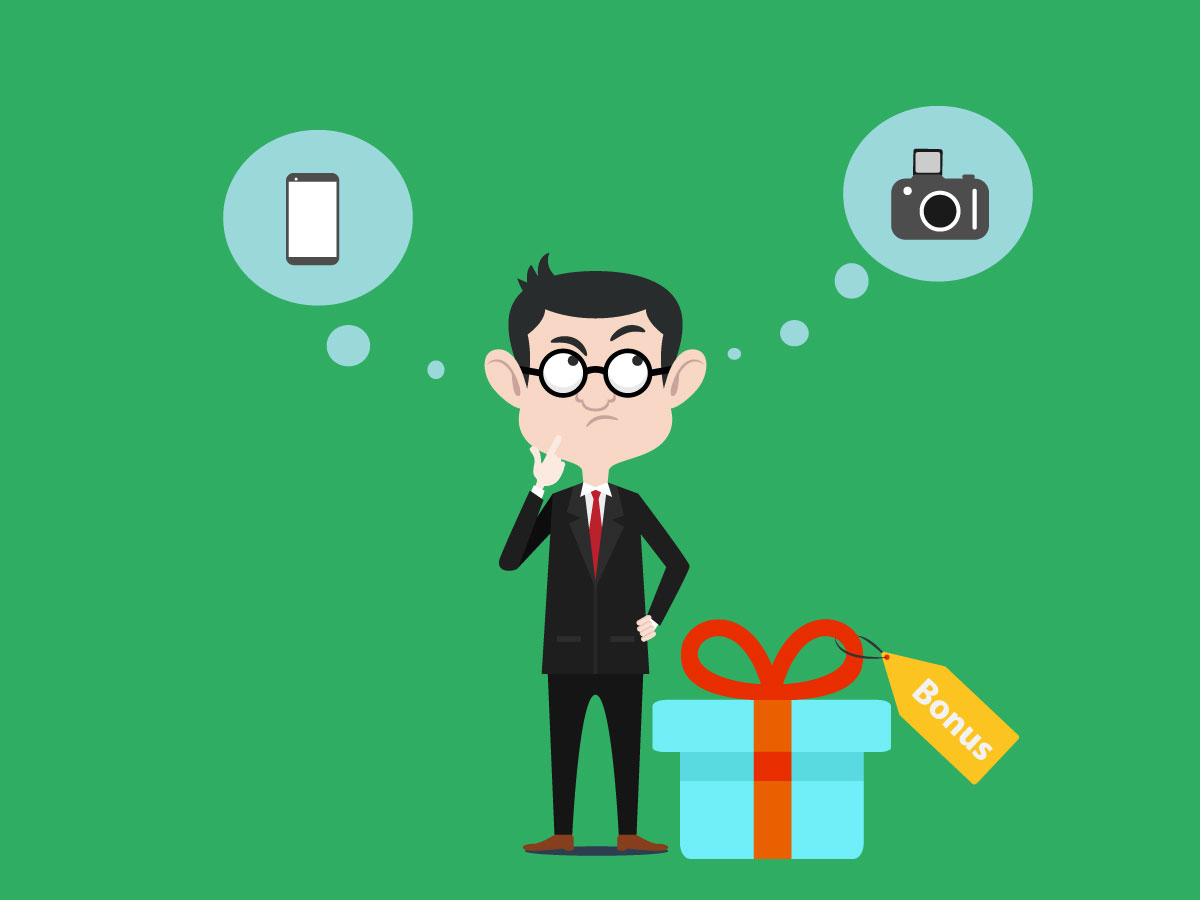 It is that time of the year when many of us working in the corporate world eagerly wait for the Annual Bonus payout. But the preparation to spend it starts much in advance, even before the money hits the bank account.
Depending upon which firm and at what level we are working at, the target payout ranges anywhere from 5-10% of the annual salary. For mid-level employees that most of us are, the in-hand comes out to be about a few thousands to a lakh rupees, after accounting for the variability and tax outgo. Since bonus is a major payout compared to our regular salary, we would want to put the payout to good use!
Here is how we should go about spending it, in the order of priority:
Pay Off Your Debt:
Most of us have some or the other loan active at any point in time. Why not get rid of it first, or at least lessen the burden of the interest rate? If you have multiple debts outstanding, get rid of the ones with the highest interest rates first. However, do inquire about the prepayment charges before you make the move.
The last ones to be paid off should be those which come with tax benefits, say student loan or home loan.
Save for Emergencies:
One should always account for the emergencies, which come unannounced. The least we can do is to be prepared for them to the extent possible. If you have money saved for any unforeseen incident, you would have made sure you don't have to run around asking people in your time of need.
The best way is to set aside the cash in liquid options, so the drawdown is not a nightmare when tough times hit you. Start an Emergency Fund.
Invest in Future:
Home is a basic necessity of life and saving for it right from the young age has become increasingly common. You don't want to get married and then start thinking about your permanent abode. Rather, start as soon as you can and slowly build the corpus. My favourite is the exposure to equities or invest in Mutual Funds via SIPs if you are conservative. The biggest benefit is that once you are ready to settle down, you would be able to pay a large portion of the outgo upfront.
Upgrade Your Skills:
This might seem unnecessary, but the importance of staying ahead in the game can't be ignored. When the job market becomes tough, the ones who sail through are those who've stayed competitive. Even after my high-paying initial jobs, I dropped off for my full-time MBA from a renowned B-school in India and then did my FRM certification a few years hence. That way I have made sure to make the cut in many job interviews in my career.
Have Fun with the Leftover:
Don't forget, you've earned the Bonus! So, go out and enjoy whatever you have been dreaming about since long. It could mean taking a small break from work and going to your dream destination or just treating yourself with a new gadget for the hard work for the year gone by.
Essentially, do what makes you happy. And celebrations are a must.
Alok is an Engineer (Gold Medalist), MBA in Finance from IIFT, and FRM certified. He has worked with many renowned Investment Banks in the US. He also writes at alok-singhal.com