10 Purchases that Help You Save Money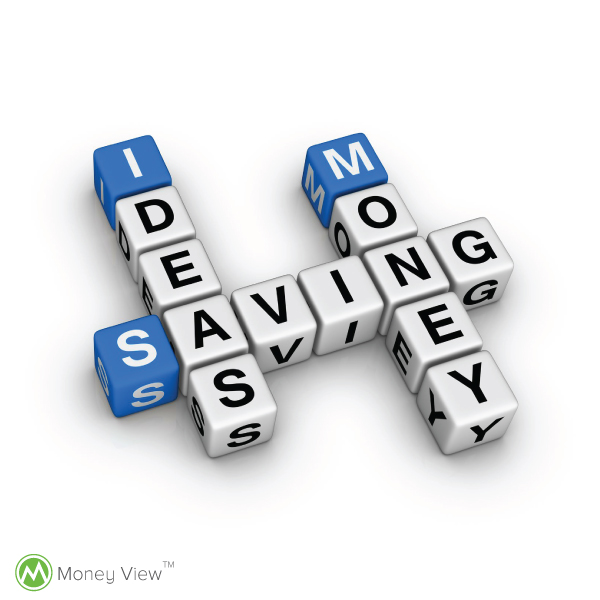 Spend money to save money – it may sound like an oxymoron, but the statement is true. There are many things one should buy to save money on day-to-day expenditure and on high-value items.
Reusable Water Bottles
Carry a good food grade water bottle when you go outside. It's a must for travellers. Instead of buying overpriced packaged water on your trip, fill filtered water from hotel, restaurant and airport to save money. I calculated – on my last trip I saved nearly 300 rupees by using a reusable water bottle.
Screen Protectors and Guards for Phones and Tablets
We don't handle our gadgets with as much care as we should. Sometimes we answer a call while cooking, or surf web while eating. Result – scratch or spill. Screen protectors and covers protect our gadgets from such loss. This also increases the resale value of our electronics as they remain in perfect physical condition.
Ziplock and Air Tight Containers for Storing Food
A lot of food wastage results from bad storage. We don't seal the packet properly after opening it. Food turns sour or soggy. Ziplock and airtight containers preserve the food quality by keeping the moisture out. Both these items are reusable and increase the shelf life of food.
Storage Organisers
Nearly 10% of items at home are not used as closets and cupboards are swamped. To reduce this – buy organisers for pantry, refrigerators, toiletries and cupboards. Stack all items neatly in organisers. Merely hundred bucks worth of storage organisers can save thousands of rupees in the long run.
Door Draft Guard to Keep the Cooling Intact
Electricity is one of our major monthly expense. Come summer, it increases manifolds. To save money on the electric bill, cover the areas from where cooling escapes – door or window openings. Door draft guards – an elongated cushion that fits in the space under the door or in the windows, helps in maintaining the room temperature. If you can't find it in stores, get them made from a local tailor.
Membership of Brands and Online Stores
As FlipKart ebook app is replaced by Kobo, last month I spend $10 on Kobo membership. It may seem a lot, but I got a free book costing nearly the same amount, points on the purchase and all the books are available at a discounted price to members. Memberships of brands and online stores help in saving money. Other benefits of membership – sale preview, exclusive offers, and some stores wave delivery expenses for members.
Warranty
I bought a high-end camera last year, but on our second trip, all the pictures had a black spot. We went to the store, and they said that the internal lens needs cleaning. Service cost was 1200 rupees, but as we purchased the warranty, it was free of cost. We carry our camera anywhere without fear, as we know that it's well protected. Same goes for all our high-end appliances and gadgets. Cover the risk and repair cost by buying a warranty at the time of purchase. Live stress-free too.
Replace Paper Towels with Cloth Duster and Napkins
Cloth is a better option than paper. Simple reason being – it's reusable. A good quality napkin set costs less than 1000 rupees. It lasts many years as compared to a pack of paper napkins that cost 150 rupees, and doesn't last even a month. Replace paper towel with cloth duster and kitchen clothes, and save close to 500 rupees from monthly expenses.
Better Quality Clothes and Accessories
It's a simple principle of quality vs quantity. When you buy four t-shirts worth 200 bucks each, chances are – it won't last a season. But two good quality t-shirts will last at least 2 years. You spend the same money, maybe more as you are not satisfied with your wardrobe. Buying quality stuff saves money in the long run. Try end-of-season sale at Levi's and Wrangler to buy denim at discounted price. Shopper's Stop, FabIndia, Central and LifeStyle have great offers around the year – make use of these offers to buy quality products at affordable prices.
Library Membership and E-readers or Tablets for Reading
Love to read, buy e-readers – kindle, iPad or any tablet of your favourite brand. Digital subscription to newspapers and magazines is cheaper than physical subscription and is accessible on the go. Buying ebooks save storage space too. Apart from savings, you contribute to the environment by going paperless. In case you love reading on a paperback take library membership. When I lived in Chandigarh, I was a member of British Council Library, and I got access to all the latest books. Membership fee was insignificant to all the benefits I enjoyed.
Do you know any other purchase that saves money? Please add to the list by commenting below.
A Company Secretary by profession, Saru found her true calling in writing. She blogs at sarusinghal.com which she religiously updates every Monday for the last four years.