13 Creative Ways to Save Thousands in 2018
I saved Rs. 10000 a month in 2016 when I decided to eat out only twice a month. I was putting on weight. Binge eating and emotional eating were doing harm to my body and bank balance. That decision changed the way I looked at my finances. When I saved Rs. 10000 or $150, I realized there are countless avenues for us to save money. We can save 1000s every year by opting for better, healthy, and smart alternatives. We have to be a little creative and think out of the box. Here are 13 creative ways to save thousands in  2018 without bringing any lifestyle changes.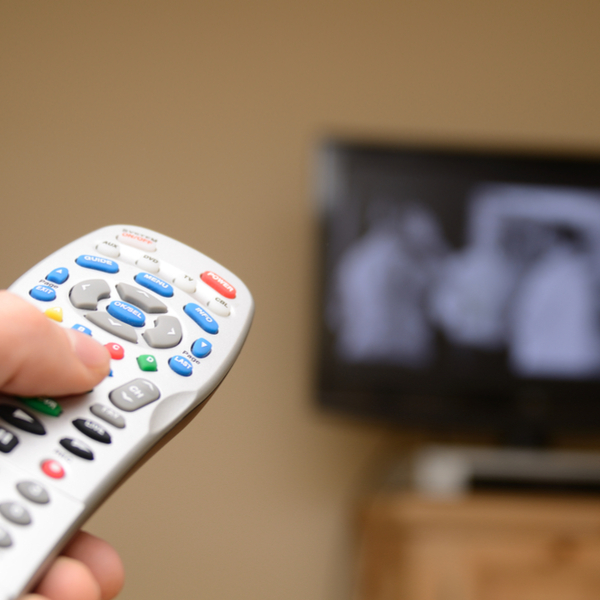 Let's admit – we get our news from Facebook or Twitter. If it excites us, we read the story on the web. Gone are the days we switch on the TV to get updates. We check the news on phone. We even watch movies and TV shows on our mobile devices. Then why spend on cable? Forget DTH, get a good internet package on your mobile and watch content over websites like Hotstar, Netflix or Amazon Prime.
Cost of base DTH service for a year – INR 1799 + Tax
Cost of Amazon Prime Video  – INR 999 + Tax
Change your cell phone provider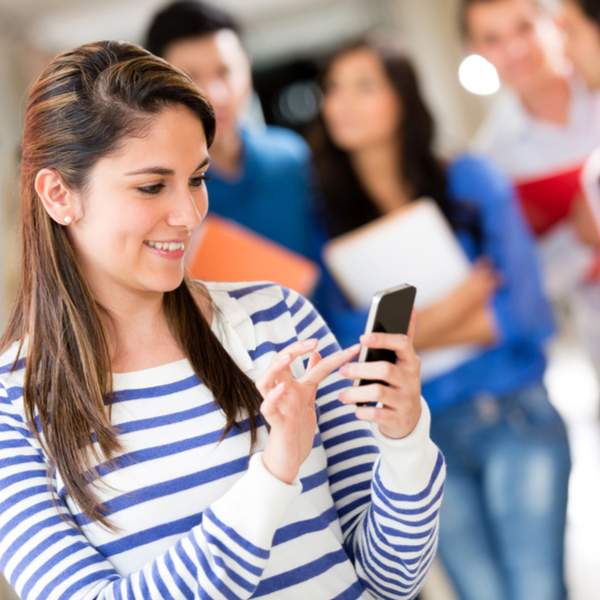 Number portability is a blessing. Don't stick to a single provider all your life. Change your cell phone provider to the one that gives service at a discounted rate. There are always better deals for new customers. Make use of this feature. Call a new provider, ask for a better deal and save money.
2.5 GB per day plan with Airtel and Vodafone is for INR 349 with 28 days validity
3 GB per day plan with Reliance Jio is for  299 with 28 days validity
Workout and meditate using your phone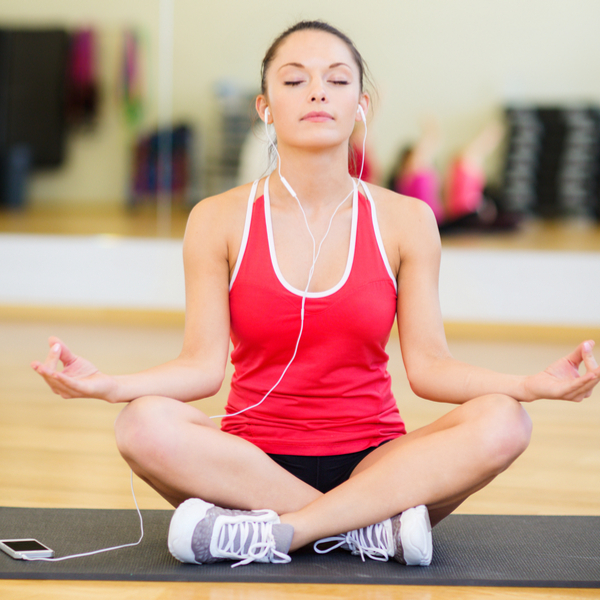 80% of the people who take annual gym membership don't use it even for a month. Even the gym owners expect only 18% turnout of the total gym members. Considering these statistics, it's wise not to spend money on the gym membership and use free apps to stay fit. Try PEAR Personal Fitness Coach and Map My Fitness. My personal favorite on the web is Fitness Blender. They have Youtube videos for every type of workout. The same works for meditation. Don't spend 1000s on meditation sessions. Use Calm or Headspace. Both these apps have free sessions for all types of meditation techniques.
Average Gym membership cost – INR 15000+
Apps with annual subscription – Free, upgrade optional
Go to ATM once a month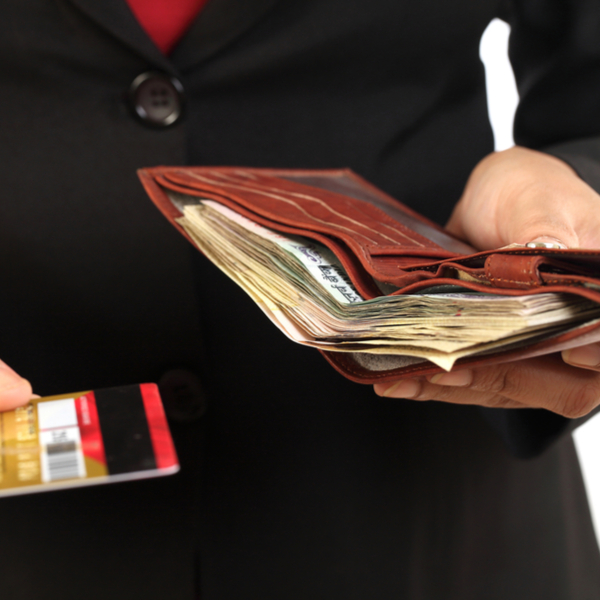 The moment we have a thick wand of cash in hand, we don't shy away from spending it. The opposite is also true. If we have limited money in our wallet, we think twice before spending. Use this thought process to your advantage. Go to ATM once a month. Take out only that amount of money required to run the basic household expenses. Most of us use credit cards to shop online or in the stores. Take that amount of cash which is absolutely necessary – for autos, local grocery shops, hawkers etc.
Use this calculator to plan monthly budget and then calculate the amount you need in cash
Always prepare grocery list in advance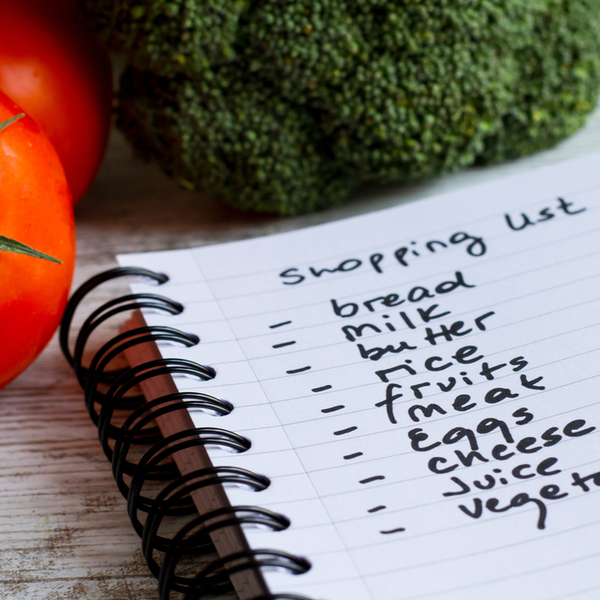 Make a list before you shop at the supermarket or shop online for groceries. It prevents impulse purchases. I normally forget grocery list at home. I've come up with a better alternative. The moment I empty a jar of pulses, cookie jar or unpack the last bar of soap, the iMessage the product name to my husband. This way I know what to buy during my grocery trip along with the usual milk, fruits, and vegetables. Even if one of us forgets the phone at home, the other has the list. Use this method if making a grocery list is not your thing.
Use apps like GroceryIQ, Food.com, and ShopKick to make the grocery list
Check your alcohol or cigarette consumption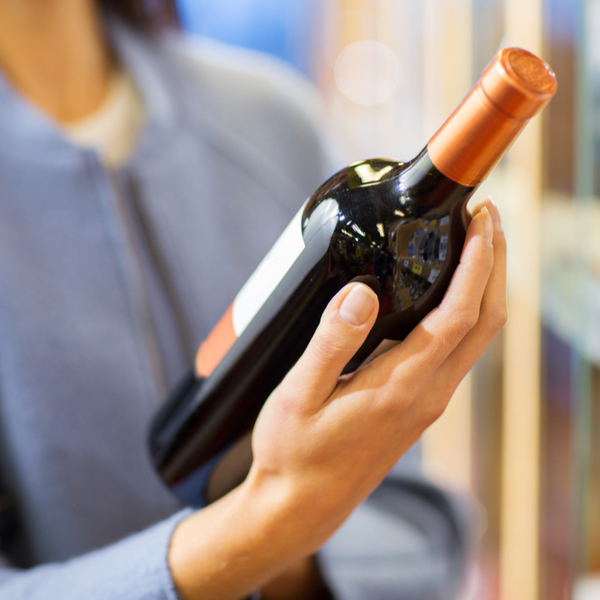 Check your spendings on alcohol and cigarettes. These are unhealthy and expensive habits. Try to go at least a month without both of them. Save money and health. Maybe, this effort would help get rid of a habit you think you can't.
Use this calculator to check how much you can save by cutting down on alcohol and smoking
Carry along a snack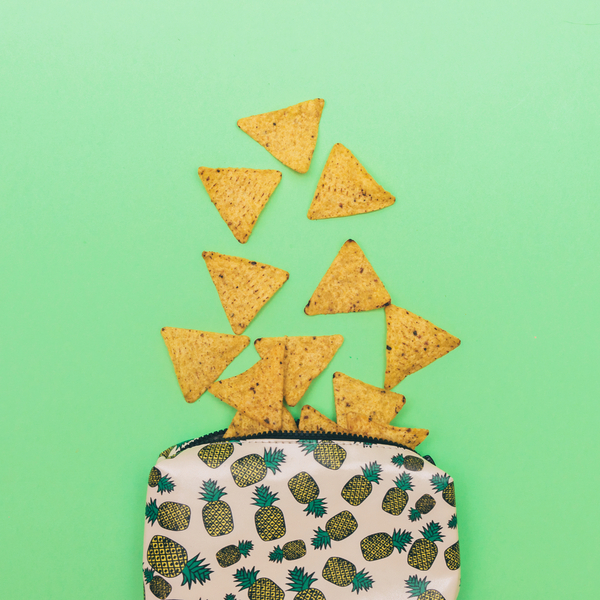 Always carry a snack in your bag. Snacks are more expensive than entrees. Pack a sandwich, cereal bar, fruit, or simply put nuts in a ziplock. This is a must if you have kids. Eat healthy, avoid eating junk and save money on eating outside.
Cost of pre-packed snack for 2 is less than INR 50
Snacks for 2 at a decent restaurant is INR 200+
Cook optimally at every meal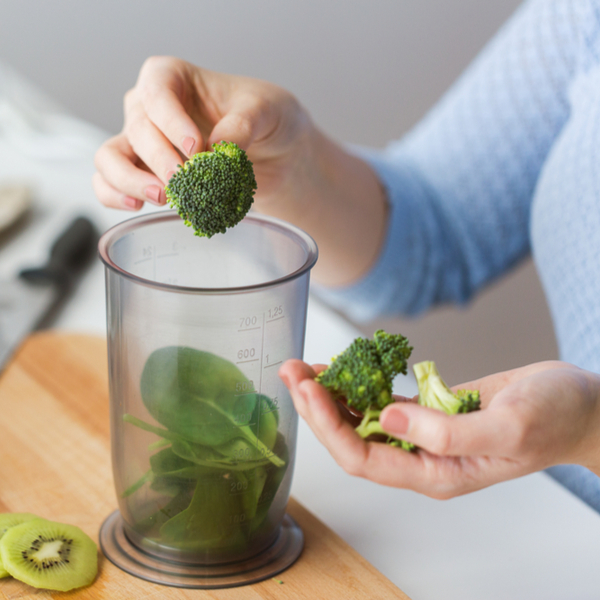 1.3 billion tons of food is wasted every year. Imagine this amount of money wasted on it. Even we are a part of this wastage. Improve the situation. Be the change. Start it in your own kitchen. Cook optimal portions for your family. Don't cook in the apprehension of guests. Observe and learn to cook the right amount of food for your family. This way you can reduce wastage of food and save on overall food costs. This helps in savings 100s every month.
Eat leftovers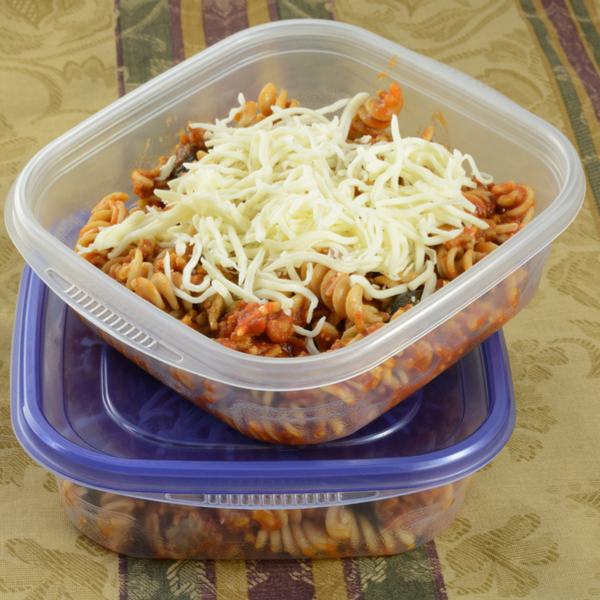 I love leftover cooking. It reduces food wastage. It also cuts down the labor of cooking the next day. The only effort required is to find the right recipe. Use Pinterest to find leftover recipes. Or you can simply come up with a unique recipe on your own. Stuff leftover pulao in a paratha. Make a grilled sandwich with leftover sabzi. Use stale rotis to make frankies.
Separate shelf in kitchen for food items about to expire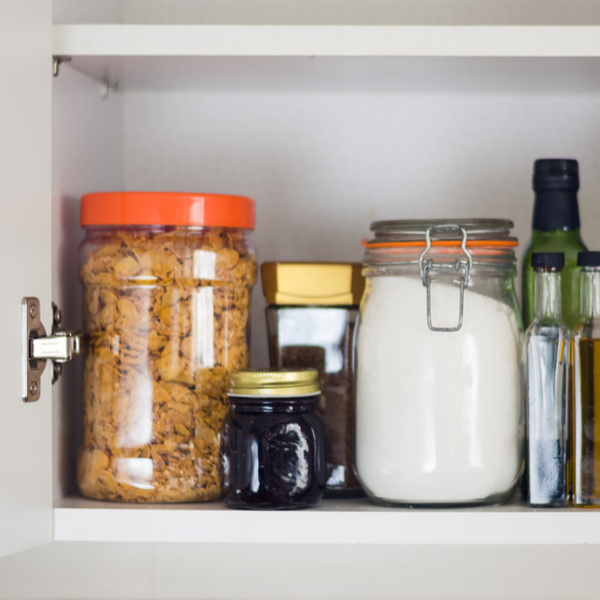 Sort food smartly on the kitchen shelves. Keep the food with early expiry dates in the front or in a separate cabinet. Have a separate shelf in your kitchen for food items about to expire. Use these products first to minimize food wastage. Keep them in your sight, so you remember to use these first.
DIY Home Cleaner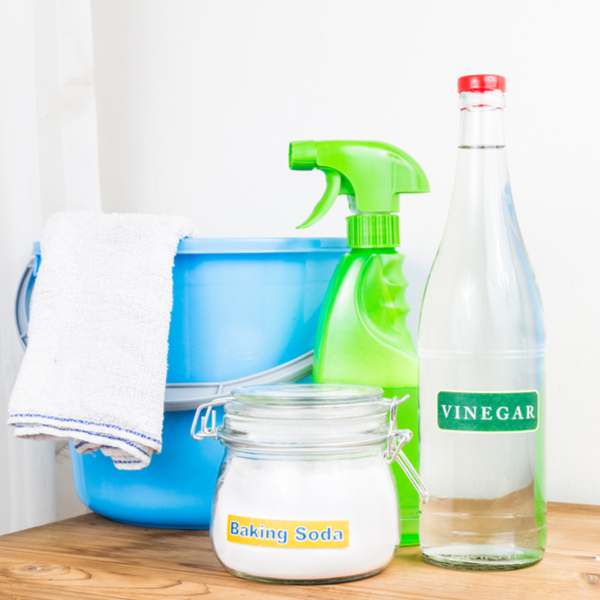 Cleaning supplies are expensive. Branded floor cleaner costs more than 50 rupees. These chemical filled products burn a hole in the pocket. Make your own organic cleanser, laundry soap, and floor cleaner. There are many DIY tutorials online for every type of cleaning and stains. Use soap nuts to make your own detergent, dishwashing liquid, shampoo or house cleaner. Soapnut is an organic and economical alternative than store-bought products.
Bathroom Cleaner 500ml – INR 90
Soap nuts 500 gms – INR 199, which can make detergent, dishwashing liquid, shampoo or house cleaner supply for a month
Have a system for storing perishables in the fridge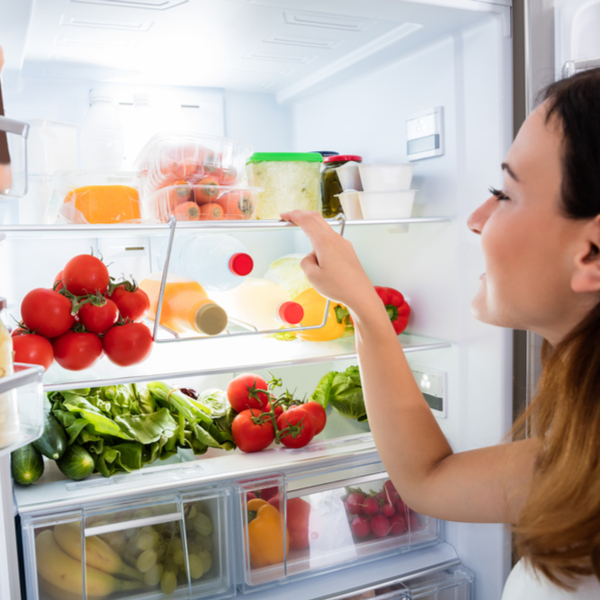 Store fruits and vegetables which perish fast where they are visible. So you remember to use them first. Keep the vegetables in the freezer to increase their shelf-life. Check your fridge vegetable shelf daily. And try to cook with older produce. This way you don't have to throw away perished food and you'll eat fresh.
Join the local library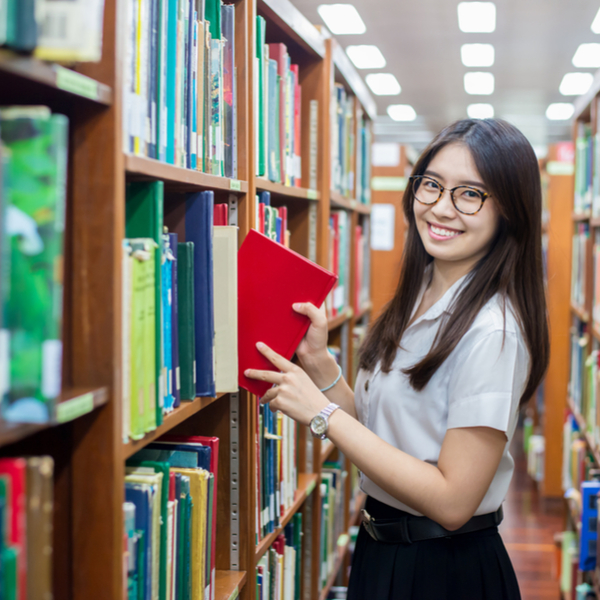 If you love reading, and prefer a paperback over ebooks, join a library instead of buying books every month. Local libraries carry bestsellers and have a wide selection of books. My personal favorite is taking the membership of British Council Library. They are the best in India. Saves space and money without compromising on your reading habit.
Local library – nominal fee usually less than INR 50 per annum
British Council Library fees – INR 1800 per annum
Cost of books for an average reader who reads 3 books per month – INR 5400 per annum ( average cost of a paperback is between 150 to 200)
In addition to these, you can add more creative ways to save money. Think where you spend excessively, look for places where you can wiggle, ask your family – we all have different lifestyles and hence different avenues to save. Come up with new ideas and share them with us in comments below.