5 Financial Resolutions for the New Year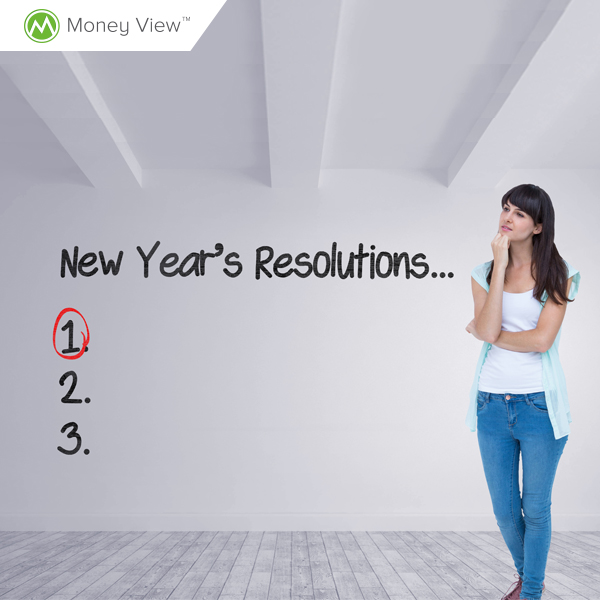 It's that time of the year again! More the merrier is what you are thinking during Christmas and the New Year. It's also the time to think about new initiatives, resolutions and reflect on the last year in order to learn from any mistakes. Financially speaking it's the perfect time for us to set ourselves goals and habits for the New Year to become financially sound.
Track your spends
We often forget the most important aspect of financial planning, to understand our spending patterns. For instance do you know how much you spend on groceries or eating out? Do you have a planned budget for various spending heads? Start noting all the incomes and spends every month either through an excel spreadsheet or even a simple accounting notebook. Even better, if you are a smart phone user, there are neat apps for doing the same.

Save before you Invest
In the New Year put away your savings into a separate savings account and spend from the leftovers. This would discipline you as a habitual saver, making you aware of the extent of your savings and how well you do each month. If you are a couple, having a joint account could make tracking and budgeting easier.
Diversify your Investments
Once you put away your savings, you need to diversify your investments. Please read our previous post on diversification to understand the need and ways to diversify. You can invest:
A certain sum into a recurring deposit. With most banks, you can do this through online banking.
A certain sum into diversified mutual fund. Mutual funds over long term give extra ordinary returns.
A certain sum towards life insurance.
A certain sum towards building an emergency fund. This is extremely important for that day that we normally don't expect.
Reduce credit card spends
Credit cards are extremely useful, especially when you are traveling. It enables you to spend significant amounts of money without the need to carry the cash. At the same time it can be a bane if we use it uncontrolled. Try to maximise the use of cash and debit cards, which would deduct directly from your bank balance. This would mean you will have a control on your budget.

Education
There is no substitute for learning. Increase your knowledge on finance and financial markets. Stock markets, debt markets and banking are not only for MBA grads. Anybody can do it! I am not an MBA and had no prior knowledge of finance. We make better decisions when we are well informed. Come 2016, start reading business sections of newspapers, log on to financial websites and follow this blog to get useful information about investment and finance.

We need 3 things in life: love, health and money. Our 2016 resolutions should address all of these with equal importance. These 5 resolutions/actions help with financial stability, but what about your loved ones and that flat stomach that you crave for. Wishing you a great 2016, full of happiness and wealth.
Arjun Balakrishnan is an investment fanatic who loves writing about investment topics. He regularly writes at Investment Gyaan.