5 Tips to Save Money on Month-end Vacations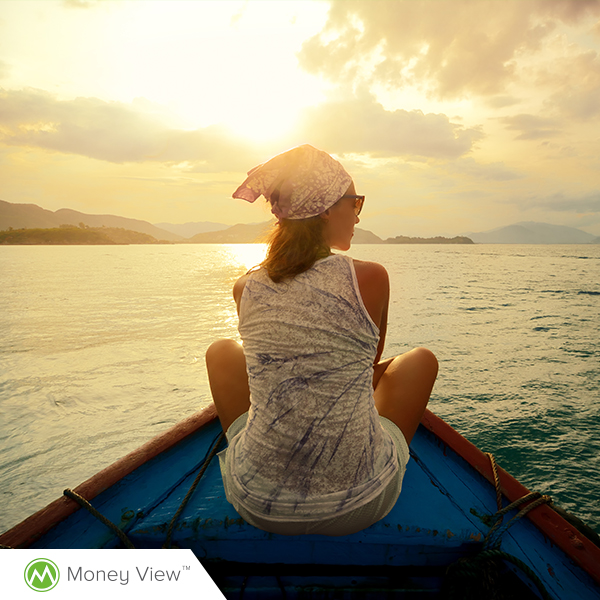 The scheduled conspiracy is upon us! Call it what you may – November, fag end of the year, nip in the air or the lure of (partial) hibernation… it's gotten us wintering birds wanting to travel and take refuge in happier climes. But the end of the month is hardly a time to make splurge plans, wouldn't you say? With a little thought, you can have a good holiday without breaking the bank.
Has that gotten your attention? Read on, we'll explore 5 thrifty tips that will make your next jaunt less expensive.
1. Scout
You know this – the more you dig, the deeper the discounts. Compare-fare websites are a given; you can save a lot more if you explore all other possible options:
Consider non-touristy locales – those that haven't met the wicked face of commercialization yet. Popular destinations are positively more expensive this time of the year.
Work out travel expenses Generally, four people sharing a car can cost much lesser than buying four air tickets or first class AC train tickets for places under 500 kms.
Check if your credit card can get you any discount deals, point redemption against air tickets and other cashback offers. If you are a frequent flier, be sure to check the discounts and benefits you can avail, including hotels
Look up details about activities and things to do in travel sites and guidebooks. Most ticketed sightseeing spots charge higher on weekends and public holidays. If you can help it, schedule it on a weekday. Some even allow you to book online in advance and avail discounts.
2. Travel light
Backpacking is a state of mind! It's nomadic; it's liberating, and it's all things I-am-here-to-have –a-good-time! Whether it's a backpacking trip or a family holiday, it is ideal to travel light – saves you the trouble of excess baggage fees on flights. Not to mention, with a heavy baggage in tow, you are likely to haggle with local autos/ cabs – not exactly what you'd want. Here are some ways to deal with your luggage:
Check the weather forecast to pack accordingly.
Weigh your luggage at home.
Minimize weight by wearing your heaviest clothes and shoes.
Make a mini toiletries kit. Carry all your essentials in smaller easy-to-carry bottles.
Check Youtube videos on packing effectively.
3. Do the alternative
Ditch the hotel. Stay at a home. There are many people opening their doors to travellers, whether it's a spare room or an entire apartment – there are cozy holiday living spaces in almost every major city or town. And these are mostly less expensive than some hotels. If it's a big-family holiday, hotels turn out to be expensive and chaotic. Vacation rentals are a great alternative. The self catering environment makes it more personal and comes at a fraction of the cost. Check airbnb.com for international travel and guesthouser.com for places in India
Read up recent reviews about your hosts.
See the floor plan of the apartment/homestay before you go.
Be aware of the cancellation policy to avoid losing money.
Access to laundry-care and kitchen can not only be convenient but also save you money that you'd end up spending in laundromats and restaurants.
4. Go local
Shopping for souvenirs is a must, right? But you don't really have to pick it up from a popular shopping mall. If you looked closer, you will find better and interesting keepsakes from local markets, and at a bargain.
Eat local: It's not only a new, interesting and green experience, it will save you money. Food that has a lot of miles on it is obviously going to cost more.
Pay in local currency on international travel. Credit cards are charged high interest rates.
Download apps that will help you navigate through the local life – language translation, food and shopping.
5. Manage your devices
You may be on a holiday but are your devices on a break too? If you've just said no, then you obviously know that using data outside of home-network/ country invites extra charges, which can go to shocking figures if not careful.
Consider carrying a spare handset with you for international travel. Work out if a local SIM can save you costs.
Airports and some popular locations have a pre-decided duration of free wifi.
Check with your telecom provider if there are any special roaming packages.
Whether you are a compulsive traveller or a reluctant holiday-er, it makes sense to keep a vacation fund. Feed the fund regularly and work out how to have the best trip within that budget. Happy holidaying! Share your own tips about saving money with money-end vacations with us in the comments.