6 Mobile Wallets That Could Make Your Leather Wallet Obsolete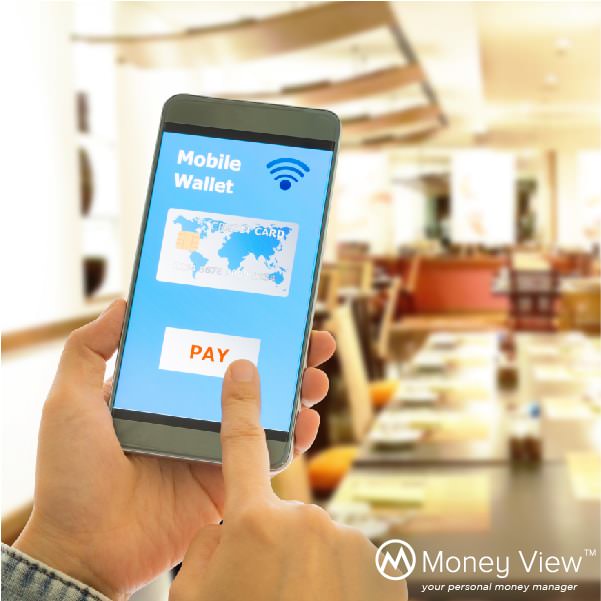 It's so easy now… paying your bills.
Remember a few years ago when you had to stand in line? Paying each bill – electricity, telephone, mobile, gas and others – meant you had to wait in long queues. Until online payment came about.
I think the first online bill payment portal in India was Bill Desk (please correct me if I'm mistaken). I remember seeing a hoarding which stated that we could now pay electricity, gas, and telephone bills online. Boy, was I happy!
You see, my parents made me go and pay each bill. I hated standing in queue. The frustration was worsened by the lethargic and 'don't-care-how-long-I-make-you-wait' attitude of people at the counter. Of course, we didn't start paying bills online by the dozens when Bill Desk was introduced. But it led to an explosion of online recharge and bill payment platforms. It has now been ages since I stood in line to pay a bill. I bet it's the same for you. Take that, lazy payment collectors!
If paying bills online was easy, we didn't know things would get better. The introduction of online wallets (e-Wallets / m-Wallets) has made it possible – no, easy – to pay without touching your physical wallet. No cash, no card, no problem. You can pay your phone bill or Uber fare while composing a Snapchat message. Or while composing a tweet. Or uploading that awesome Prisma selfie of yours on Instagram.
Paying with your smartphone is not the only benefit of m-Wallets. Cashbacks, discounts, credits for referring friends, security (robust payment gateways and swift refunds if payments don't get accepted) are just some of the myriad benefits. Here are the six most popular mobile wallets in India:
1. PayTM
This is the first online payment wallet I started using, and the only one I have stayed loyal to. You will always find cashback and other offers on this platform. When I booked a hotel in Goa through OYO a few months ago, I got 70 percent cashback by paying through the PayTM wallet. "All that's left is the hotel paying you to stay in it," my friend remarked.
You can recharge and make payments for almost any service including paying your auto rickshaw guy. Plus, the feature of sending and receiving money is convenient. The number of platforms where you can pay using your PayTM wallet is a huge advantage. These include cab services and even the IRCTC!
2. Freecharge
Again, one of the earliest mobile wallets in India, Freecharge claims it has 60 million users using its wallet service. Cashbacks and transferring money are convenient features. Like PayTM, you can store up to ₹10,000 in your wallet. Number of transactions are pegged at 10 per day versus 100 for PayTM. But the maximum amount which can be transferred is ₹25,000 as compared to ₹10,000 in PayTM.
Recharging and paying for D2H, mobile phones, electricity, gas etc. is a comfortable experience.
3. Mobikwik
Another popular eWallet platform, Mobikwik also lets users transfer up to ₹500 per day. Founded way back in 2009, this platform also offers cashback and other offers to save money when you buy something or pay your bills. It is one of the few platforms that you can use to pay for eBay, BookMyShow, Dominos and other e-commerce sites.
4. Digibank
A service offered by DBS (Development Bank of Singapore), the Digibank wallet allows you to transfer up to ₹10,000 per day. The advantage of this wallet is that it can be converted into a savings account. More than a mobile wallet, this is a mobile banking app. Cashbacks, savings and discounts (especially for food ordering apps) are available.
5. Oxigen
Spoken often in the same breath as Freecharge and PayTM when we talk about eWallets in India, Oxigen is remarkably popular for its brand ambassador – the legendary sportsperson, Sachin Tendulkar. Though not as widely used, it still offers cashbacks, discounts and other benefits to users. Referring friends and transacting using funds in the eWallet also get you credits and discounts.
Oxigen recently introduced the 'Travel' feature, through which users can book bus tickets directly from the app. It's an interesting move, since they will compete against giants like RedBus and MakeMyTrip, ClearTrip etc. Hopefully, they will soon introduce the feature of booking air and train tickets through this feature as well. Time will tell how successful it is.
6. PayU Money
This app first caught my attention when its advertisements appeared on TV. They showed people buying gadgets through various e-commerce platforms, and getting more discounts by using the PayU Money payment option.
Again, accepted by popular e-commerce platforms like OYO and many travel booking apps, it also offers cashbacks, discounts and more. Plus, vendors get access to features like SMSing and emailing the invoice, building a one-page website or events page, and more. They can get a card swipe machine linked with their specific bank account without monthly rental in forty eight hours. Interesting. Have you tried it? If yes, do share your experience in the comments section.
Most of the renowned Indian banks now offer mobile wallets too. ICICI Bank offers Pockets, HDFC Bank has PayZapp, SBI offers Buddy and Axis Bank offers Lime.
User experience, the number of platforms where one can pay, and swift grievance redressal will be the key distinguishing factors in the popularity of these online payment wallets. Don't be surprised if, a few years hence, the popular m-wallets start signing customers up for banking services. PayTM is already working on launching a payment bank. It's just a matter of time before the competition follows suit.
These m-Wallets have made me feel adventurous. I'm thinking of spending a day outside without my leather wallet. No cash, no cards. Only my phone. If I do, I'll chronicle my experience here.
Do you think you want to take the challenge up with me? If yes, leave a comment.
Vishal is the founder of Aryatra, a venture to help individuals improve their productivity and live more fulfilled lives. He also is a digital marketing consultant helping businesses generate revenue from their online presence.