Covid-19 has impacted our lives in a way we never imagined before. Countries are sealing their borders, flights are cancelled, public places are closed and self-quarantine is the new normal. While schools and colleges are closed and most of us are working from home, we must maintain our physical and mental health during this tough time. As we are adjusting our lives to contain the spread of the pandemic, here are a few tips to surviving Covid-19 lockdown in India:
1. Be a smart and responsible shopper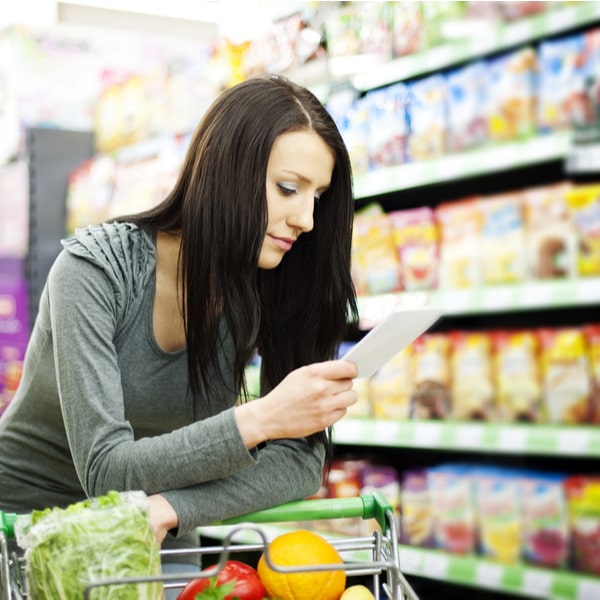 The ideal way to buy during the lockdown: buy till the lockdown period plus a week. Not more. Don't hoard. Be a responsible shopper and citizen. Try to buy food that doesn't need refrigeration and has a long shelf life. For perishables – milk, fruits and vegetables – buy what is easily available and try to make it work with substitutes. Lentils for greens. Frozen vegetables for fresh. Be creative in the kitchen.
The list of items you need to buy:
Buy canned foods, rice, cereals, granola bars, instant noodles, frozen fruits and vegetables, cooking oil and soups
Store water in clean containers or buy drinking water to last 2 weeks
Soap, toothpaste, washing powder, hand sanitizer, feminine products, diapers
Stock food for babies – baby formulas, milk powder and canned food
If you have pets, don't forget to buy food for them
Prescription medicine and over-the-counter medicine for fever, aches, cold, sore throat and allergies
Note: Milk has a short shelf life. Freeze some packets for emergencies.
2. Be extra wise with money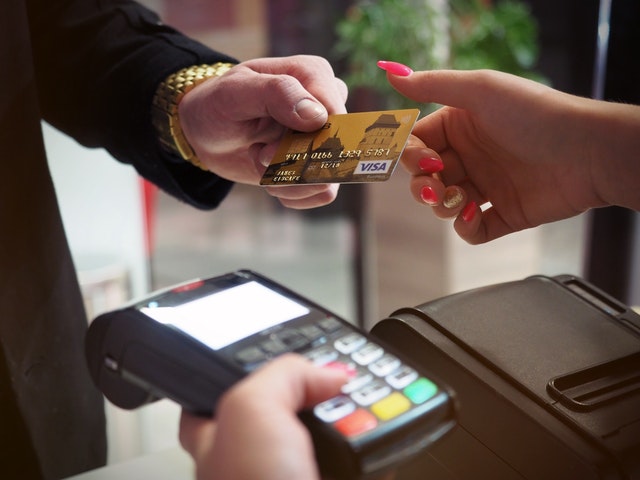 This is a difficult time for all of us. With businesses closing and economies around the world slowing down, it's prudent to keep the following things in mind before spending money:
Postpone any purchase that is not necessary

Use credit cards, online banking or services like

Paytm

as much as possible

Use cash when it's absolutely required

Keep cash in hand for emergencies

Call for service providers, bank and landlord and ask for a deferral of payment, instalments and rent

Take personal loans online with players like Money View Loans for any short-term urgent needs
3. Spring clean every nook and corner of your home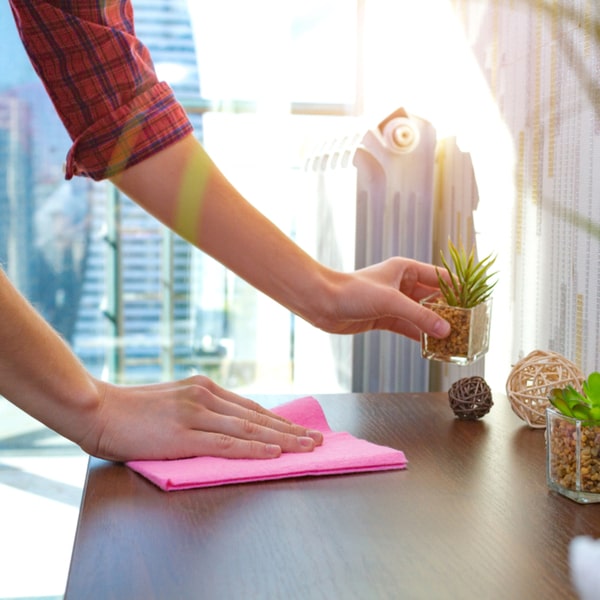 Washing hands and sanitising commonly-used surfaces is highly recommended these days. Extend this cleanliness ritual to your entire home. Spring clean your home. Go Marie Kondo while you are at it. Keep things you use or love. Get rid of things you don't want or you haven't used for over a year. This exercise will be very helpful to pass time during the lockdown.
Clean homes are a source of positive energy. Involve all your family members in it. Let your family members clean their own rooms. Store the unwanted stuff and sell it on OLX, Quikr or secondhandbazaar when the situation will normalise.
Make sure to sanitise your mobile devices, laptop and TV remote. They are the most-used devices and attract a lot of germs.
4. Spend quality time at home and indulge in family activities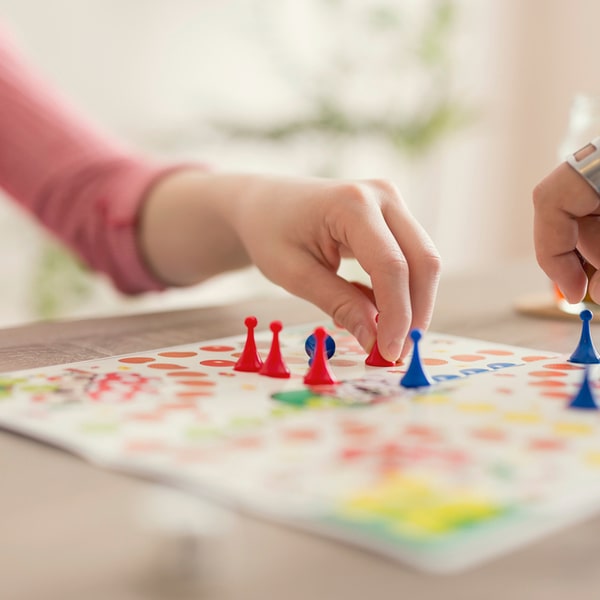 Social distancing is the norm these days. It doesn't mean you can't enjoy at home. Use this time to pursue your hobbies, develop a new skill that will add value to your resume and spend time with your family.  Many premium sites are offering courses for free. Do check out the relevant ones and take advantage of learning for free. There is a lot you can do to keep yourself occupied. It is also good for your mental health. Pick any of the following:
Take an online course on Udemy
Learn a new language on Babbel
Start a Vlog or blog
Have a floor picnic on your balcony or terrace
Turn to Board games with kids
5. Make sure to eat healthy and exercise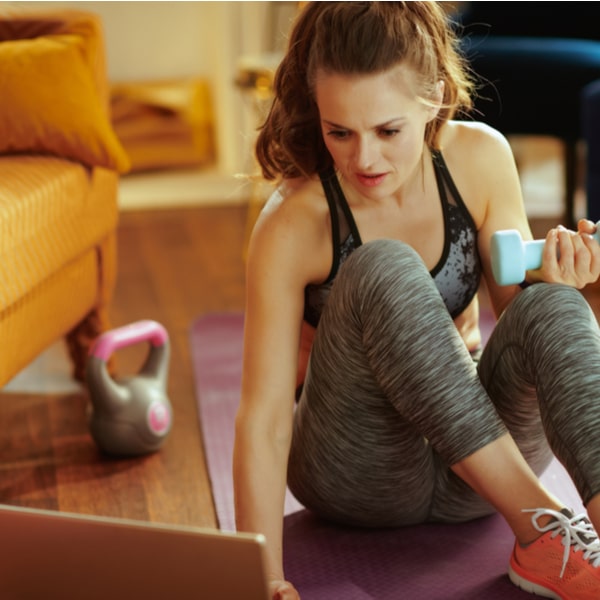 Start by creating new recipes with ingredients already available in your pantry. Search YouTube, follow your favourite food bloggers or use food apps. Yummly, BetterButter, Tadka, Shilpa Shetty app are few to choose from. You can also bring cheer by using this extra time to start a garden. It's spring. Perfect time to start a garden. If you have space in your backyard or front yard, use it. Grow seasonal vegetables and herbs. If space is a luxury, build a terrace or balcony garden.
Gyms are close and going out is not an option. Do household chores with your family. Cooking and cleaning are good exercises. Try Yoga. Download apps for free exercise videos. MyFitnessPal, Freeletics, or check FitnessBlender on YouTube. Be a part of an online fitness challenge. Or take a 30-day challenge at home and inspire others. It will also boost your immune system and keep your mental health under check.
6. Keep in touch with the world virtually
Don't lose touch with the world. Stay in touch with friends and family. There is a lot we can do virtually. Try any or combination of the following to keep in touch with the world:
Organise a virtual hangout with friends and family on Skype or Google Hangouts
Reconnect and call your relatives, old friends and acquaintances
Children can play online video games with their friends
Organise a virtual playdate for your kids
Don't spread rumours and don't believe all the information on the internet. Read news from reliable sources. Check the WHO website for reliable information.
We are in the middle of an unprecedented crisis. Covid-19 has changed the world and our perception towards it. It's scary and intimidating. But with a positive attitude, responsible community behaviour and by following the instructions issued by our government, we can fight this tough situation.