7 Easy on Pocket Tricks to Lighten up Your Valentine's Day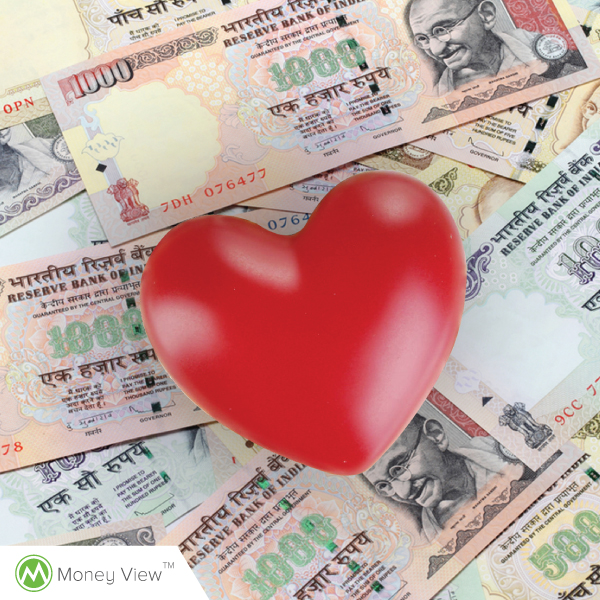 One thing that blends perfectly with romance is the sound of laughter. A smile or a giggle is a confirmation that things are going in the right direction. My husband discovered this truth many years ago. Now, to spice up our Valentine's day, he brings a smile or a hearty laugh, instead of an expensive gift. He sure knows to win his lady without burning a hole in his pocket. Some tricks we both use to brighten this special day –
Show your love on handwritten notes
Nothing says 'I care' more than a few lines scribbled on a piece of paper. Nothing formal or fancy, just write simple 'thank you' or 'I love you.' Two years back, my husband wrote notes and posted it on the refrigerator and on my desk. My favorite from the lot – 'I am saving for our 25th Valentine!' Well, who would care for a gift when the note is filled with commitment and spiced with humor? Clever, huh!
Romantic drive to the nearest beach town or hill station
Add a peppy vibe to your Valentine's day. Pack food and good music, and head to the nearest beach town or hill station. We did that on our first Valentine. Spending an entire day in a perfect location is utterly romantic. And, remember there is no better gift than 'gift of time' – yes, that was my husband excuse for not bringing any gift.
Go on a musical marathon
This would require some preparation. Log in to YouTube and create a list of all your favorite songs. Create a sequence – his favorites, her favorites, some teasing numbers and a few romantic. Stay at home and play this list in slow volume and relax. See where your partner asks you to increase the volume or which songs she wants to repeat.
Sunset or stargazing with drinks on the balcony
In case you want a totally relaxed and zero effort day, try my husband's favorite. Pick the best spot in your home – balcony or near the window, fill your glasses and watch a sunset or gaze stars. Light the evening with a romantic conversation – share funny moments from the past or the moments your spouse said something heartwarming.
Order food, light some candles and watch your favourite movie
Forget fancy! Slip into your relaxed clothes, order food from your favorite restaurant, light candles and celebrate Valentine's day in the comforts of your home. A relaxed evening is far more romantic than going out for a meal with strangers hovering around you. I feel it's more intimate too. Make it special by watching your favorite movie.
Give inexpensive but meaningful gifts
In case you feel that a wrapped box is an essential to celebrate a day, try something meaningful. Frame his childhood photo, gift her e-books of her favorite author, buy a plant or bring home a basket of her favorite items. Your gesture should stand out with this gift.
Head out for a relaxed day
Valentine's day is all about being together. Spend the day in some new or relaxing activity. Go for a swim, book a spa date, attend a dance class or read books at your favorite cafe. Do what you feel like, but do it together. If you are adventurous, try hiking or camping.
As far as I am concerned, I am planning to head out and capture the gorgeous sunset with my husband. So, what are your plans for this Valentine's day?
A Company Secretary by profession, Saru found her true calling in writing. She blogs at sarusinghal.com which she religiously updates every Monday for the last four years.