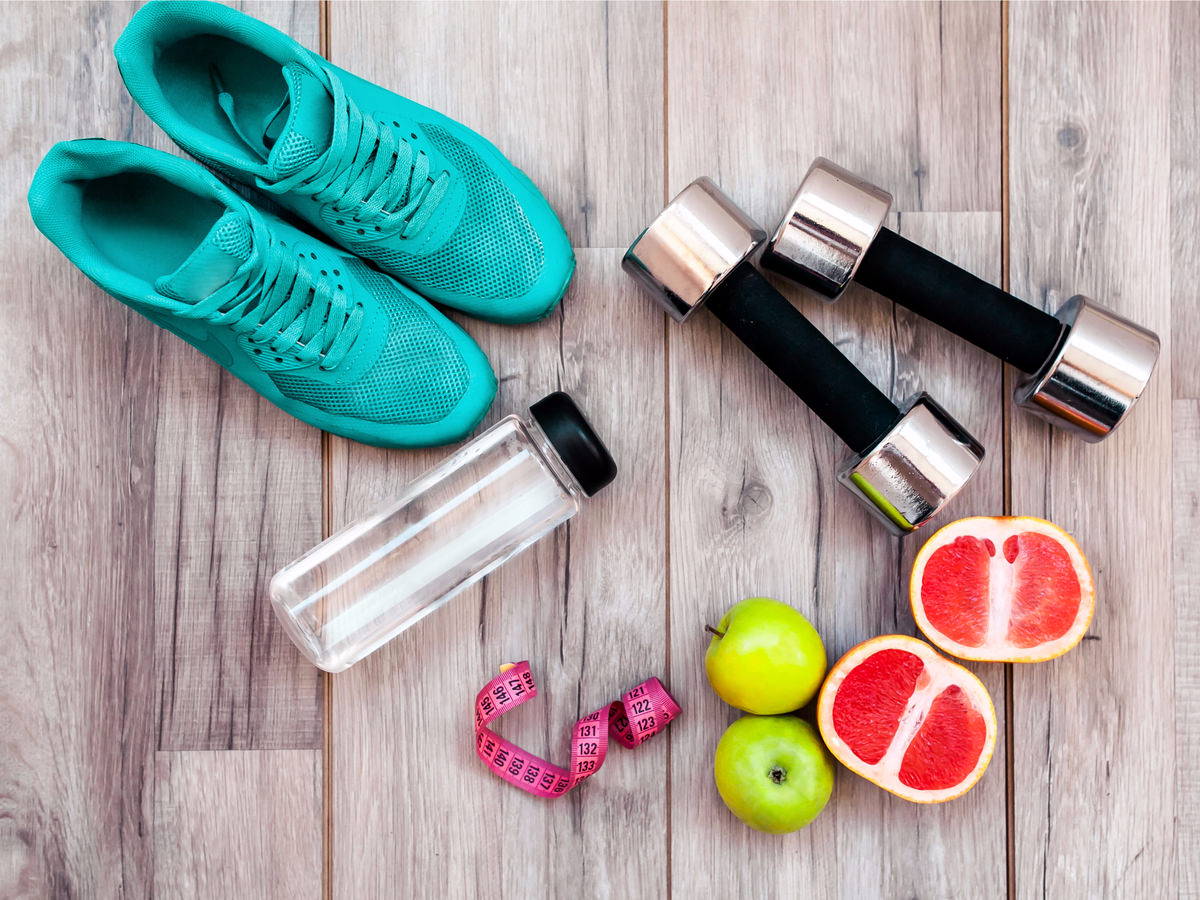 We can't improve our fitness without altering our present lifestyle. But wait, don't confuse improving fitness with spending more money. It has nothing to do with how much we spend. It's all about channelizing our actions in the right manner and making small changes that last a lifetime. While running, walking and yoga are free of cost, we lack the motivation to stick to the routine. Make the following changes and fit into summer wardrobe with a better body.
Stick to Homemade
When it comes to losing weight, 80% is food and 20% is exercise. The proportion reflects the importance of eating right. Even if we burn 700 calories in the gym, one wrong meal can flush the effort down the drain. The best way to control our calorie intake is to eat at home. One home cooked meal has half the calories of the same dish available in a restaurant. And we can't ignore the amount of money we could save while eating at home.
Invest in a Good Chopper
Summer is for light eating – salad, juices and water based food. It keeps health in check and provides the required hydration. But if we want to have a good summer body, we all know it's made in winters. Start by investing in a good chopper. Then, replace one meal of the day with salad. Once we have a handy tool to chop the vegetables, we won't feel lazy to make quick salad recipes. Salads are filing. A big bowl of vegetables fills the entire stomach and has fewer calories. The moment our stomach is full, it sends the signal to our brain to stop eating. Invest in a good chopper which comes under INR 2000 and save thousands on gym membership, which, by the way, most of us never use.
No Time for Counting Calories, Count Steps
Most of us have a sedentary lifestyle. To be active, we must walk at least 5000 steps. It's not a lot provided we make some changes here and there. And to provide the necessary nudge, download an app. Apps are free. Download the app on your phone, keep the phone in your pocket and the rest is automatically taken care of. Some changes which I recommend to increase the steps –
Take stairs. If your office is on the 5 floor, use the washroom on the ground floor.

Park your car at the far end of the parking lot.

Stop being lazy, use every opportunity to get up and walk. Answer the doorbell, keep the dishes in the sink as soon as you are done with the meal, don't wait for the maid to take the trash out, or simply walk your dog.
As far as the app is concerned, use Pedometer++. This is a free way to get in shape. For motivation, participate in their challenges or add your friend as a fitness buddy.
Find the Right Substitutes for High-Calorie Meals
Forget high-calorie food and do away with your cravings. Well, it's easier said than done. In my experience, cravings can only be avoided if we are not forcing ourselves out of it. Rather than avoiding the food altogether, I find its substitute. For my sweet tooth, I have added honey roasted nuts. I control my street food's craving with yogurt in which I mix Tamarind Chutney and Boondi. Know your cravings and find right substitutes for it.
Make the Best Use of YouTube
YouTube is free Fitness Counsellor. There are thousands of fitness videos that we can follow from the comfort of our bedrooms. Search for exercise videos and practice alongside. Subscribe to a good fitness channel. Fitness Blender is an amazing channel. They have tons of 'no prop workout' videos. The only cost is your internet connection.
Plan Weekly Menu Ahead or Meal Prep
The best way to manage what we eat is to plan ahead. Note 'what to cook' on your phone or tablet. Make the plan twice a week – Sunday and Thursday. Write in detail what you would eat for breakfast, lunch, snacks and dinner. If possible, prep it. Do what suits you. If chopping the vegetables in advance suits you, do that. Some people put items in separate containers as per meal plan – it's good, too. I, on the other hand, open my refrigerator and pantry and make a list. It saves times and keeps my grocery list updated. By using this method, my grocery bill as well as dining out bill have reduced significantly. When on weight loss regime it helps to keep an eye on the calorie count.
Drink More Water
The importance of drinking water can't be denied. Water keeps us hydrated, flushes the toxins from our body and improves the skin. Drinking water like all other lifestyle change is a habit that we nurture. Drinking 8 glasses is recommended. Achieve this target first. Then slowly add more. Add one more bottle to your routine. Drinking water helps in weight reduction. It fills the stomach and hence, the urge to eat often is reduced.
By making these changes, I reduced 19 pounds in 4 months in 2015. And I have maintained my weight since. Incorporate these changes and be ready for summer with a fit body.
A Company Secretary by profession, Saru found her true calling in writing. She blogs at sarusinghal.com which she religiously updates every Monday for the last five years.