Is Your Bank Account Making You Lose Money?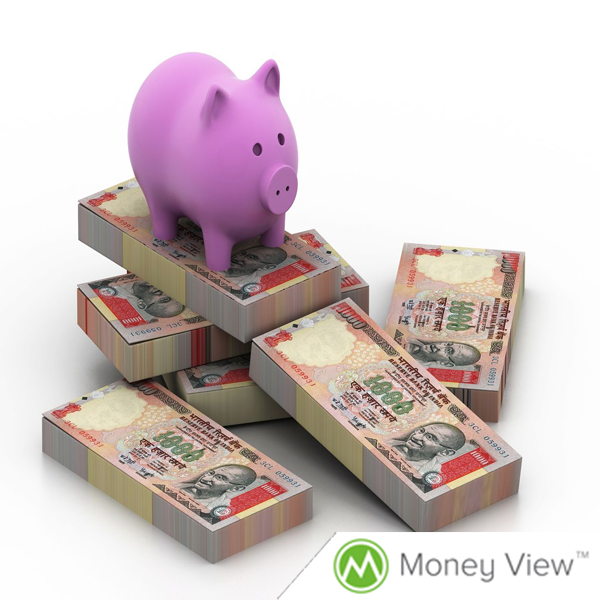 The rising middleclass income has thrown up a unique issue – where should people park their surplus funds? Obviously, you would want an option that gives you good returns, provides you security, and assures you of liquidity and ease of management. And till not too long ago, a bank account covered all your bases. Emergency cash in your savings account, the excess in a fixed deposit, and you were good to go. Not anymore!
Low-interest regime = Lower returns on term deposits
Not only have better options sprung up, the good, old bank account itself is giving lower and lower returns, thus defeating the whole objective of making your money earn money. Finance Minister Arun Jaitley has repeatedly asserted that the government is moving towards a low-interest regime in order to make the economy competitive. In fact, speaking at the CII annual meeting on April 4, he expressed hope of further reduction in rates. "Interest rates have been on a downward trajectory in the past one year. The government has stuck to its fiscal deficit commitments and inflation has been under control. I do hope that this movement will continue in order to make our economy more competitive with more competitive interest rates," he said.
In tandem, Reserve Bank of India Governor Raghuram Rajan announced the reduction of the repo rate by 25 basis points to 6.50 per cent in its monetary policy review on Tuesday to bring the rate to its lowest in more than five years. Significantly, he indicated that the rates might come down further. Speaking to the media after the announcement, Rajan declared: "The monetary policy stance remains accommodative. Going forward, we will be looking for further monetary room in signs of a good monsoon, further readings of low headline inflation, indications of a softening in core inflation and further evidence of a transmission of rate cuts."
While all this is good news for homebuyers and car-buyers as they can expect lower EMIs, the low interest rates knock the bottom out of your bank deposits and fixed deposits, leaving you with very low returns. So, what do you do with your surplus cash?
Savings+, the way out
Well, you can invest in a new-age digital instrument for personal savings, a notable example being Savings+, an instrument that can potentially outperform a bank fixed deposit. The first of its kind app-based solution launched by Money View* in association with ICICI Prudential Mutual Fund, Savings+ enables users to save and grow their money smartly.
The product, which serves as a suitable alternative to traditional bank deposits and fixed deposits, is designed to enable the habit of saving among people for short- and medium-term goals, such as buying a car, taking a family vacation, creating an emergency fund, and so forth. Money View and ICICI Prudential Mutual Fund have made this offering completely digital. A new account can be created by a few taps within the App and KYC if not done is completed online by a quick and easy process within the Money View app. Subsequently investment can start right away through Savings+. Users can not only invest from the app but can also manage their portfolio, invest more, or withdraw funds anywhere, anytime, with just a few taps on the app.
How does it work?
The Savings+ instrument invests in liquid or ultra-short term debt funds offered by **ICICI Prudential Mutual Fund, India's largest AMC. Liquid and Ultra short term invests in short term instruments (mostly money market instruments) and high quality corporate debt with maturity of 2-10 months.
The portfolios of most liquid funds have average maturities well below 90 days, and sometimes, just six or eight days. The lower maturity period of these underlying assets helps a fund manager to meet the redemption demand of investors. Hence, liquid funds and ultra short term debt funds carry low to moderately low risk.
Since the money market instruments have very short tenures, they are not traded in the market, and instead held-to-maturity by the fund. As a result, volatility and mark-to-market losses on the instruments are eliminated. In the past one year, liquid and ultra short term debt funds have given an average of 8 – 9 per cent return.
Savings+ provides you all the benefits of a liquid fund, with very little effort required on your part. Take a look once again at the highlights of the Savings+ instrument:
Up to 8 per cent per annum pre tax.#
Anytime withdrawal, with no exit load
Zero processing fee
No account opening charges
Investment amount can be as low as Rs. 500.
Clearly, Savings+ is a smart option to park your surplus funds till now idling in a bank account. A winning product, it will make a winner out of you as well!
*Financial services are offered by MoneyView Solutions private limited (ARN107006). Mutual fund investments are subject to market risks. Read offer documents carefully before investing.
**ICICI Prudential is India's largest AMC as measured by Quarterly Average Assets Under Management (AAUM) as on March 31, 2016.
# CRISIL Liquid Index returned 8.06% between 31 March 2015 to 31 March 2016.
Suneeta Kaul is a journalist, a writer, and a blogger. She tracks the economy, the corporate sector and the stock markets, and is a keen follower of current events. Having started her career with The Economic Times, she has worked for publications such as The Asian Age, Business India, and Thomson-Reuters, among others.