Make in India: Good or Bad?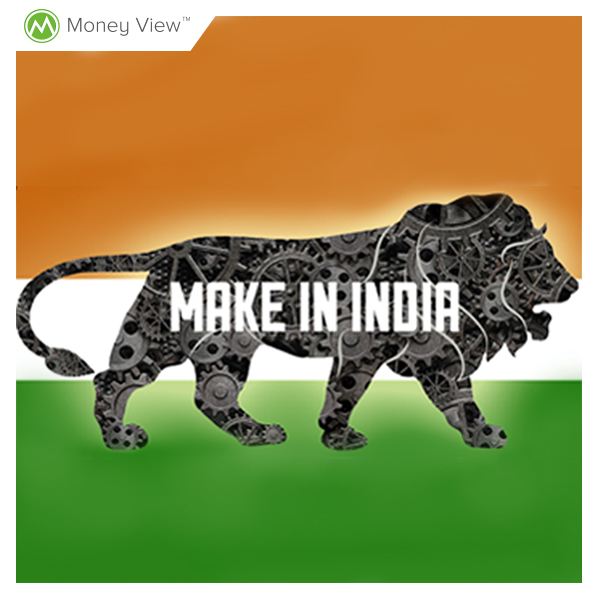 "Make in India" is not a new concept. India in its glory years was the centre of world trade exporting textile to agro products. In fact Angus Maddison, an Economist, in his publication about contours of world economy has indicated India was the largest economy till 1000 A.D. Our country was then subject to a number invasions, war and plunder. This has pushed us back several centuries, which needs rebuilding.
Export in ancient India
An example of export was in the Tamil kingdoms in the South. They had extensive trade relationships with Rome, exporting cotton, pepper, ivory and other ornaments. The economy of the kingdom flourished due to exports and the wealth was visible in the prosperity of the people. The kings built huge temples with this wealth which are still visible today.
Another example is during the Maurya Empire. The Khyber Pass (a mountain pass connecting Pakistan and Afghanistan) was an important trade route between south and central Asia. The Mauryan kings used this to extensively trade silk and exotic foods.
These are just two examples; in reality India was doing trade equating to several billions of dollars in today's worth.
Make in India – The Prime Minister's Brainchild
Make in India is the brainchild of hour honourable Prime Minister, Shri Narendra Modi. He envisions India to become the factory of the world. "Come make in India," he says with a lot of pride and good intent. In the process of inviting entrepreneurs and politicians from around the world, PM Modi is also doing something else. He is making the ease of doing business better. World Bank ranked India 130 in the world recently compared to a rank 134 in 2015 and 142 in 2014 when the NDA came into power. So clearly there is gradual improvement. What is ease of doing business? Below is a screenshot from the World Bank website:
The sub categories give a better idea about where we lack the most. Dealing with construction permits is abysmal, which speaks of the red tape in that department/sector. Unrelated but this is also a reason for increased real estate prices in India. I am hoping that the Government will focus most of its attention in this. A big improvement is in getting electricity, which is really wonderful to know. A lot of credit goes to the present and the previous governments for this achievement. Other aspects like enforcing contracts and paying taxes need to be improved dramatically. So how does our fierce competitor China fare in these categories? Their overall rank is 84 in 2016. They are much better than us. Screenshot from the World Bank website below:
So where is the major difference? It is in "Enforcing Contracts". For all other parameters, we are just slightly behind or in fact better. Enforcing contracts measures the time and process required to
resolve payment disputes between parties. Disputes that affect business owners are settles swiftly in China, which increases the trust in a potential investors or entrepreneurs. Mr. Modi and Mr. Jaitley need to work hard to get the judicial process faster than what is currently prevalent. We are at an abysmal rank of 178 compared to China's 7!
In essence, if Make in India has to become successful PM Modi needs to get us to sub 100 levels overall before the next elections.
Make in India or Make for India
The desire to become the factory of the world needs to be critiqued. At the moment our economy is well balanced, which enables us to survive various periods of global recession much like 2008 and now in 2015. Today China is facing a gloomy situation as the economy of the world is slowing which is hitting their output/export. They have now consciously decided to migrate towards a self-reliant economy rather than one dependent on the rest of the world. Being the factory of the world gave China a lot of wealth but they have now hit a road block for growth.
India and the NDA government need to take a cue from this. We cannot take the risk of building an economy that solely depends on the demands of the rest of the world. We need to Make for India rather than Make for the world alone. We need to stop considering ourselves as low cost workers and aim for being innovators. We need to get back to the times when India was the intellectual capital of the world. We need to strike a balance. Whilst making for the world for our economic growth we also need to invest a lot of money in innovation and science. We need an economy that makes our people smarter and not just employable.
If PM Modi and the government want India to be another China, which may not be the right thing for us in the longer term, things like ease of doing business and corruption have to come down as a consequence. This will be good for the country even otherwise.
Conclusion
There is no doubt that the present government is doing a lot to improve the economy of our country. At the same time growing fast is not always the right way to grow. Undoubtedly we need to eliminate red tape in India, as well as create an ecosystem for innovation and scientific thinking.
Arjun Balakrishnan is an investment fanatic who loves writing about investment topics. He regularly writes at Investment Gyaan.
Pic courtesy: Exportexpertsindia.com