Easy Home Makeovers on a Budget
The festive season is fast approaching and it is time to spruce up your home. But home renovation and makeovers can seem intimidating because it requires a hefty capital. Thankfully there are budget friendly solutions as well.
Let us take a look at how you can ensure an amazing home makeover on a budget.
1. DIY or Do-it-Yourself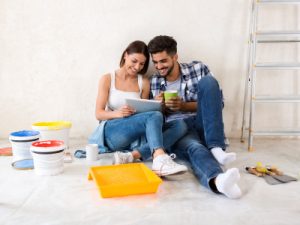 DIY has become the rage these days thanks to social media. This hack can not only save you some money but will also give you the satisfaction of indulging your creativity as well.
Why not make some wall hangings from pieces of leftover fabric or paint something for your living room. There are a plethora of videos to help you with this on sites like YouTube, Facebook, and Instagram.
2. A Fresh coat of Paint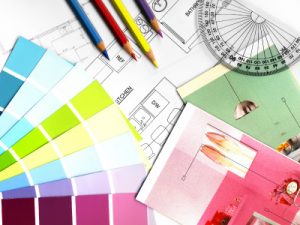 Another simple way to spruce up your home on a budget is by repainting your house. The best part is that you don't have to be an expert at this nor do you have to redo the entire house. A certain section will work as well. A freshly painted wall looks inviting and can give a new look and feel to your house.
If you can afford, you can also use a wallpaper to refurbish your walls instead of painting it. 
3. Lighting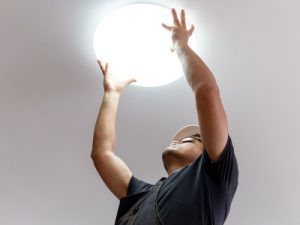 If there's one thing that can change the look of your house, it is the lighting. Even replacing pure white lights with warm white can enhance the overall ambience. You can also purchase string lights cheaply which can give your home a quick and pocket-friendly makeover.
4. Fabric Makeover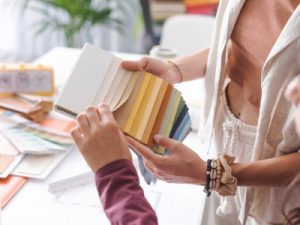 Here's another home makeover option that is budget friendly. Simply replace the upholstery in your furniture with a different fabric. Wholesale fabrics are quite affordable and you can choose from a wide variety of designs.
While you're at it, you can also replace your curtains with a new one. If you aren't a pro at stitching then you can easily look up some tutorials for free on sites like YouTube and Pinterest.
5. Just Rearrange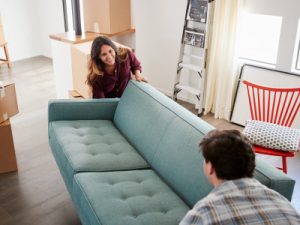 We promised you home makeover tips on the budget and we've saved the most pocket-friendly option for the last. 
All you need to do is rearrange the furniture. While this step seems unbelievably simple, the results are worth the effort. Simply changing the layout of the items in your house can give it a whole new look. 
In Conclusion
Home makeovers are regarded as expensive affairs but this is far from the truth. There are plenty of ways to redesign your home without breaking the bank. You do not have to contact an interior designer nor do you have to spend lakhs on it.
The tips we've mentioned are some of the more popular ways to give your home a makeover on a budget. However, if you want to go the extra mile but are worried about the finances, we've got your back.
Simply visit the moneyview website or download and apply for an instant personal loan.  You can get loans of up to Rs. 5 lakh with tenures ranging from 6 months to 5 years.
What's more? You can get the loan amount credited to your account within just 24 hours!