How I Did a Two-Week Europe Trip in under 1.5 lakhs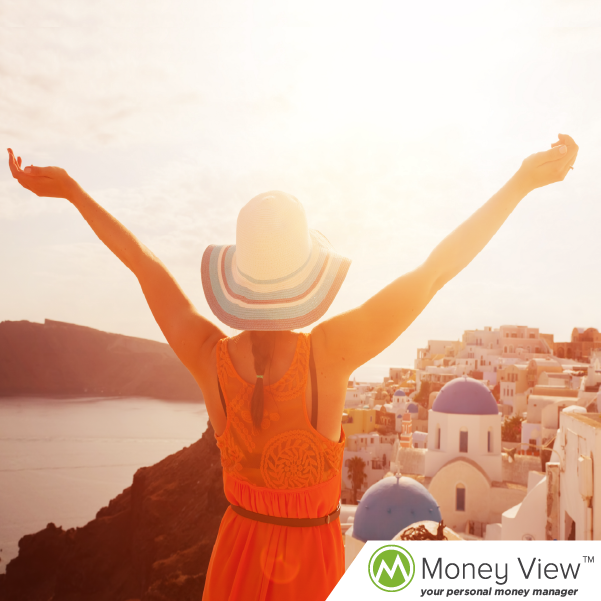 Planning to visit Europe? Great choice! It's an awesome destination, with some insanely beautiful locales steeped in history and tradition. However, it is also one of the world's most expensive places to explore. But this does not mean you can't "do" Europe on a budget. No.
The thing to do is to plan well in advance and do your research. Here's how my family did it:
Plan in the Right Season:
Europe has the peak travel season of mid-June to August when the weather is good and tourists throng in large number.
The period of April to mid-June has good weather too, lesser tourists and is way easy on the pocket. That is why I planned my trip in April end extending till second week of May. I could explore the places of interests leisurely and also really seep in the cities' culture and lifestyle.
My Travel Itinerary
For budget tourists, a 14-day stint is highly recommended. Plan for your leaves in advance. Having it in children's summer vacation helped us. Also remember that Northern Europe will be quite cold in April-May hence plan for woollens accordingly.
I know of people who have covered 1 city and 1 country in 2 days. That's not how I would advise you to do it. Europe has too much to see and enjoy. Do it at a slower pace. We covered Italy and France and felt we could have stayed longer despite two weeks. You can cut down on a place or two in Italy from my itinerary and also include Switzerland if your heart so desires. It is a short train journey from Venice.
In Italy, we covered
Rome – 4 days which included a day trip to Naples and Pompeii ruins
Florence – 3 days and it also covered a day trip to Pisa and a winery tour to the Tuscan countryside.
Venice – 2 nights.
Paris – 5 nights
In France, we covered Paris leisurely. We went to a lot of monuments, spent one day at Louvre and another at Disney Land. You can skip any of these and add more places in France depending upon what you enjoy doing. I was satisfied to see Eiffel Tower multiple times and also get a better feel of this amazing city.
How to Plan
Visa:
Your Schengen visa fee will come to roughly Rs. 5000 per person. Apply at least 2 weeks in advance before your travel date. Medical Insurance is mandatory to travel to Europe. It costs about Rs. 800 per person. You can buy it online. We used ICICI Lombard.
Flight Tickets:
Do keep your eye out on ticket sales of major airlines. We chose Emirates, one of the nicest airlines in terms of service and got return ticket in Economy for Rs. 38,000. It was a total steal. And it included one leg in A-380, icing on the cake. This worked because the booking was done in January for an April-end trip. A tip is to check for cancellation terms. This was Bangalore-Rome round trip flight. An open-jaw ticket that would allow us to land in Rome and to fly back from Paris would have been preferable but the price differential was a lot. Hence we dropped that idea.
I chose the low-cost flyer, Easy Jet for the Venice to Paris leg for Rs. 6000 per person. This included buying extra luggage of 20 Kgs. These low-cost airlines are way stricter than in India and make you pay through your nose if you carry even a bit of extra luggage. So account for that when booking with them. Double check their terms and conditions on luggage.
Air France was chosen for Paris to Rome leg. Booked in advance (by January), the price was on par with low-cost carriers. One ticket cost Rs. 5000 and included breakfast.
Train tickets:
Europe has excellent public transport that is user friendly. High-speed trains within Italian cities not only save time, but are also very cost effective if done in advance. European trains have dynamic fares hence the sooner you book the better. Try out Trenitalia website for Italian trains. Do all your bookings in advance and we kept printouts though they are okay with mobile tickets as well.
Regional trains like the one we took from Naples to Pompeii do not require prior booking. They are similar to our local trains. This journey is actually fun as you really see a lot of local culture.
Local travel:
European cities have excellent public transport. Metros and buses cover the entire city easily. You can buy Metro tickets at the train stations or even at the neighborhood cafes or tobacconists on street corners. A 1.5 Euro Metro ticket once punched entitles you to 90 minute of travel within the Metro network if you don't leave the station. Else it is good for one journey. The same ticket can be used for one journey in a bus. You have to punch or authenticate your tickets manually before using them. Not doing so can lead to heavy fines on inspection.
Paris had an even wider train network of multiple Metro lines. Every station displays maps and lines and you can also check Google maps before starting. Remember that the instructions inside the train are in the local language but the script is English. This way you can avoid taking taxis and save good money.
Accommodation:
I can't praise AirBnB enough for not only letting us stay cheaply and lavishly as compared to a hotel but also for giving us a local host who gave valuable suggestions and inputs.
But, to be on the safe side, always research your host and their property well. I went through a number of reviews to only key in on those hosts who had multiple 5-star ratings. Read through the reviews to know what to expect. And also check the cancellation terms. I only booked in those places where I could cancel till 5 days before the stay without any penalty. Take these precautions when you are booking so well in advance. And, you get free wi-fi. That is always good.
Booking.com is another site that was useful, and I did the booking for Rome Apartment with this website in a lavish apartment right in the heart of the city.
Food:
Another advantage of living in an apartment is that you can do your own groceries and cook food. Not only does it give you more choice but it also saves a lot of money. I loved cooking with fresh produce in Italy. Grocery stores are similar to Indian supermarkets. Italians are helpful though not fluent in English. English is an even bigger problem in Paris. It helps to pick up a few local phrases when talking.
Mostly we had one meal outside the home. We also packed sandwiches for our sightseeing jaunts for those random hunger pangs. Vegetarians don't have to worry as you have a lot of choice in terms of pasta, pizzas and paninis (sandwiches).
In Paris, you may have a little trouble with vegetarian options. But Chinese groceries stock Indian staples like dals, rice etc. and we really enjoyed cooking some meals on our own here.
Sightseeing:
Entrance fees to major attractions are very steep in Europe. You must book in advance. Having a Rome Archaeological Card or Paris City Pass can get you free entry into many Museums. Skipping the line pass works in a number of attractions like Vatican and is actually quite useful but you must remember to do it in advance. You can get good discounts on entrance fees on websites like 365tickets.com.
I preferred audio guides (to expensive conducted tours) that let you explore the monument at your convenience. You can rent them for less than 5 Euros a person.
Bonus Tips
Foreign Currency:
It is expensive to use your Indian credit card in Europe or get currency converted on the go. And airports are very expensive for doing currency exchange. Buy foreign exchange online in India. It is cheaper. Take about 500 to 1000 Euros in cash from here and a debit card in multiple currencies to be used in Europe. This came very handy when purchasing groceries, gifts and for general shopping.
Travel Light:
Carry fewer clothes. When staying at Airbnb choose apartments with the washer option. Easy, peasy.
Remember you will need to carry your own luggage in trains, in train stations etc. So travel light with good trolley bags that are easy to stow and carry around.
General Precautions:
Keep your Passport, visas and other documents safely. Always, be vigilant of your belongings as Rome, Florence and Paris are notorious for pick pockets.
These are tourist friendly places and you can stay out till late. But be extra careful in secluded locations.
My Expenses
Here is a breakup that details my expenses per person for the 14-day Europe trip. Stay cost will vary for solo travelers depending upon the type of accommodation and its location.
| | |
| --- | --- |
| Air Tickets | |
| Flights from Blr to Rome | 37149 |
| Air France tickets from Paris to Rome | 5034 |
| EasyJet Venice to Paris | 6022 |
| Accommodation | |
| Paris Airbnb | 8011 |
| Venice Airbnb | 3986 |
| Florence Airbnb | 4625 |
| Rome stay | 9880 |
| Train tickets | |
| Rome to Napoli train | 1397 |
| Rome to Florence train | 1125 |
| Florence to Venice | 1707 |
| Sightseeing | |
| Rome Archealogical card | 1078 |
| Pisa + Tuscany Wine Tour | 3832 |
| Louvre | 570 |
| Disney Paris | 4337 |
| Eiffel | 570 |
| Other Expenses | 29029 |
| | |
| Total Expenses Per Person In INR | 118351 |
Yes, you read that right. A family of four vacationed for 14 days in Europe in under 5 lakhs. It required a lot of planning and research but it was totally worth it in terms of the memories we brought back with us and the money we managed it in.
Hope, you've got enough pointers to plan a similar vacation that is fun, helps you pack in a lot of travel, really enjoy the place as if you're living there and light on your pocket.
Do share any experience and tips of your own.