How To Find Cheap Fares for Last Minute Travel
Travelling by air is expensive. If you have to book a flight ticket at the last moment for an important business trip or a family emergency, it can put a big dent in your wallet. Last minute bookings are expensive as it all boils down to demand and supply.  Here are tricks on how to find cheap fares for last minute travel that can help us save some money. Use any one or a combination to save money on last-minute flight bookings:
Use apps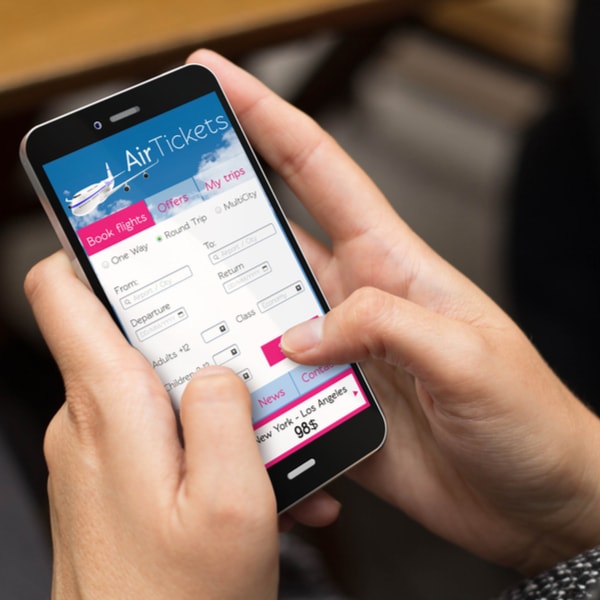 Use apps to book flights instead of booking through the website or calling a travel agent. Download the airlines' app and book through it. GoAir offers 10% when you use their app. Use GOAPP10 on GoAir app to get the discounted price. There are more offers on apps. Plus, it's easier to surf and book via app. SpiceJet waives off convenience fees and offers free seat selection when you book using their app. Find the link of apps of India's top airlines below for easy access:
Take Red-Eye Flight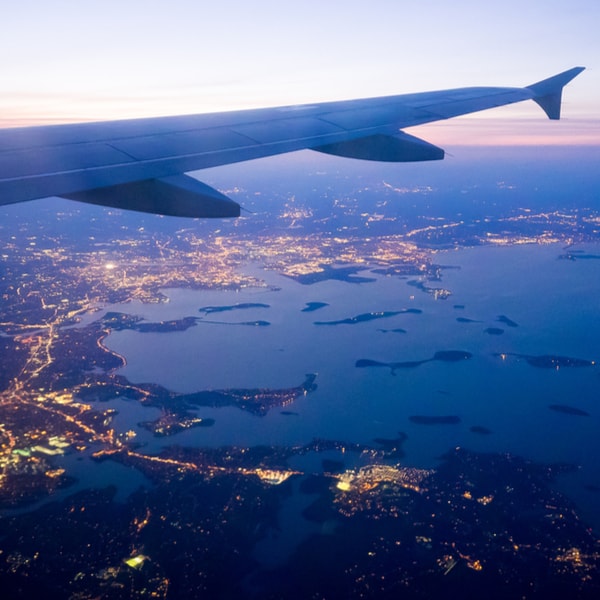 Any flight departing late at night and arriving early morning is a red-eye flight. Red-eye flights are cheaper than those running during the peak hours. Most people are not comfortable traveling at those hours. In case you are more conscious of saving money and can manage the travel schedule of red-eye flights, book it. These flights are often not fully reserved and are cheaper than midday or late evening flights. For last minute booking, red-eye flights is a cheaper deal.
Special concessionary fares
Airlines offer discounted fare to eligible customers. Every airline company has a different policy. Though most of the discounts are for armed forces personnel and gallantry award winners, there are concessions on humanitarian grounds too. Senior citizens and students can also avail such discounts. GoAir offers 8% discount on the base fare to armed forces personnel, students, and senior citizens. Air India extends concessionary fares to an extensive list of travellers, click to check the list. IndiGo even gives 'Friends and Family' discount for a group of 4 to 9 travelling using the same PNR. In case you are among the list of eligible customers, you can save nearly 10% of the base fare.
Try alternate airports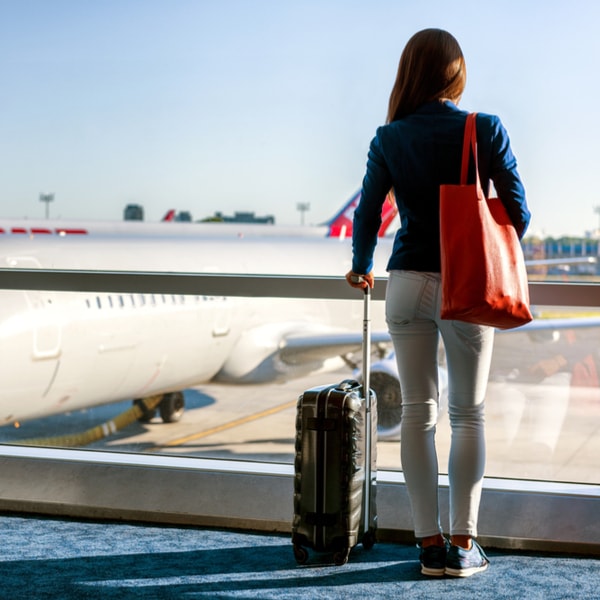 Flexibility is one major factor for getting cheap flight tickets. Be flexible – either with date, time and best of all – airport. Planning to travel to a big city? Instead of travelling to the biggest airport of that region, try a closeby alternate airport. You will get a cheaper deal. Take the cheap flight and rent a car to your destination. Do the price vs. time vs. ease check before arriving at a decision, though. In addition to saving money by opting for an alternate airport, travelling to a less popular airport can save immigration time while travelling international.
Use flight comparison sites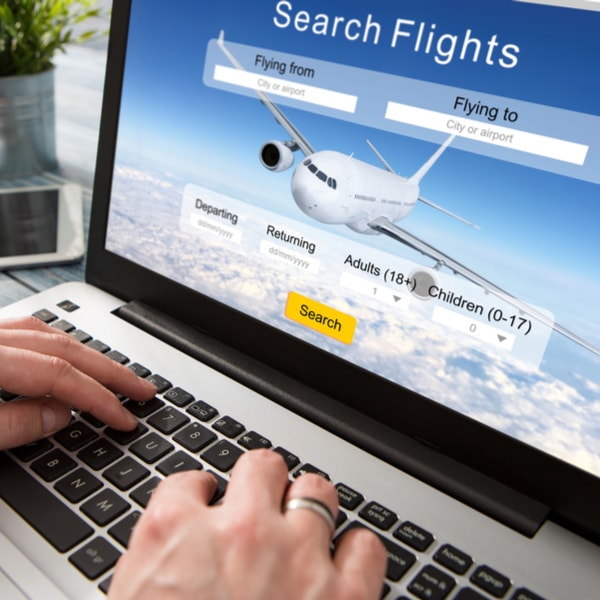 An online aggregating website is the best way to do price a comparison. Use CheapOair, Kayak, Skyscanner, Expedia, or Yatra. Best is Google Flights, though. It gives an idea of fare and has many filters which can help you to plan according to your budget and date. The 'track prices' and 'explore map' feature on it is also very handy. In case you want to book a last minute flight for a vacation, you can plan using these features. It's highly recommended when you are flexible with the destination or planning an impromptu vacation.
Look for deals, coupons or airlines sales
Check deals on the internet. Every airlines has some or the other special offer going at any given point in time. You can also get a cheap flight ticket even while booking late as airlines that have not filled their planes will offer discount fares. Get alerts of ongoing and upcoming deals by subscribing to emails of your preferred airlines. Similarly, you can follow airlines on Facebook, Instagram, and Twitter to get updates of promotions and deals. It has triple benefit. Along with updates, you can participate in contests organised by them to win goodies or flight tickets, and address your concern on social media. Most companies are remarkably fast while handling matters on social media than elsewhere. Link to social media accounts of popular Indian airlines:
Check special schemes offered by airlines to credit card holders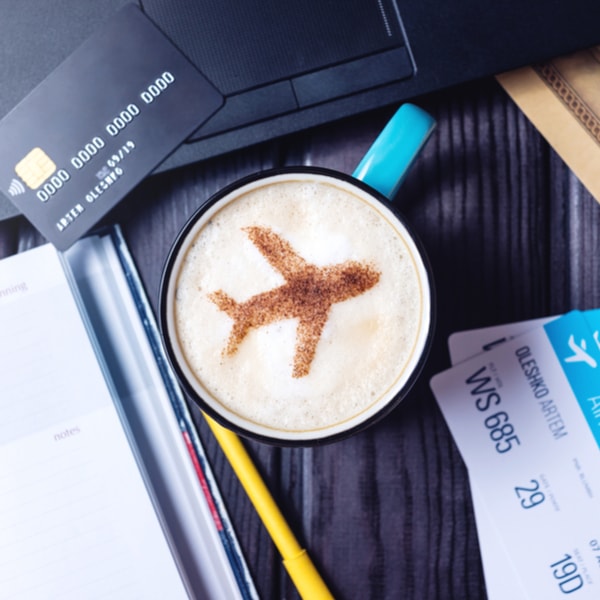 Airlines, banks and credit card companies partner with each other. As a result, their customers can avail cashback and deals. IndiGo offers 10% cashback (up to INR 250 ) when you pay by Airtel Money. The offer increases to 15% when you use MobiKwik Wallet. You get MobiKwick super cash in your account. The same offer is extended by Jet Airways. You can also check cashback offers on flight tickets by logging on your bank or credit card account online.
Travel with discount airlines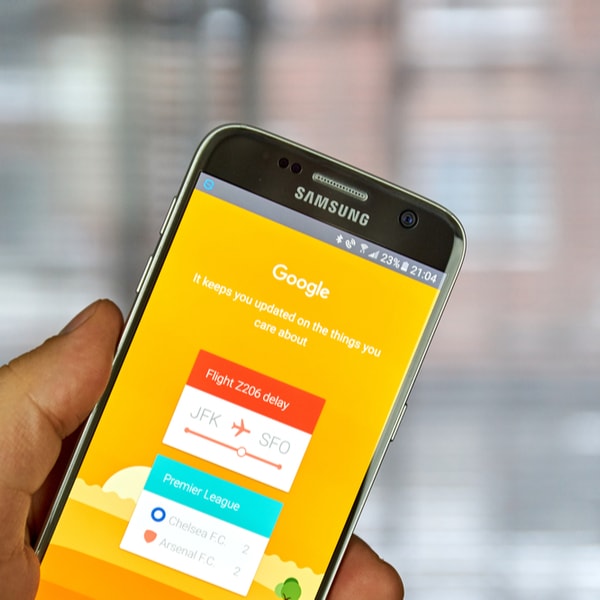 Forget fancy and travel basic. Don't want a meal – choose GoAir over Air India. As you are not getting food, the airfare of airlines like GoAir is cheaper. While travelling domestic you can always take food from home. For international travel, there are discount airlines where you pay for all your baggage. If you intend to travel light, book your flight with such airlines.
Other important points to remember while booking a flight ticket:
Always search in incognito mode

Use

Google Flights

to get an idea of the fare

Once you have found a good deal, check the price on airlines' website or call their customer care in an attempt to save more money
How to find cheap fares for last minute travel gets easier with these tips. I've tried it a couple of times and I saved money. Try and share your experience. If you have more ideas to save money on flight tickets, please share in comments below.
*The deals mentioned in the article are valid on the date of publication.