Month-end? Six No Cost Fun Things To Do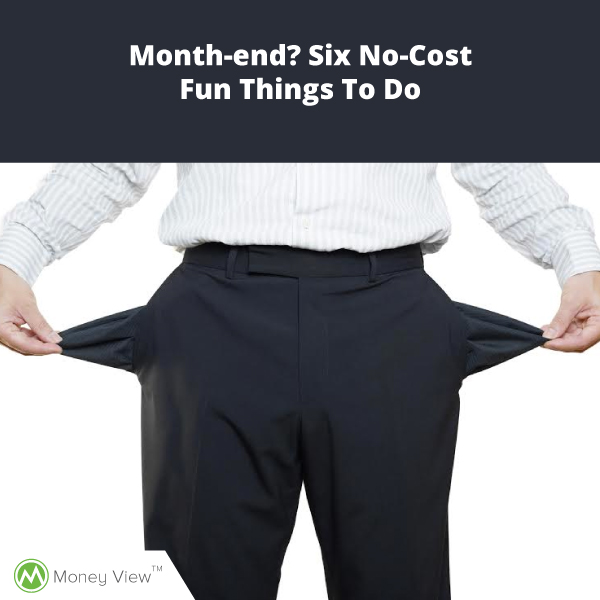 Frugality is a good idea any time, but looks more and more attractive as the month draws to an end. Squeezing out money at the end of the month to have a good time can be difficult, especially if you, like many in today's world, live paycheck to paycheck. Fun does not always have to cost a packet. You can enjoy, recreate and actualize yourself for a few bucks, and sometimes for no cost too.  Here are six different ways that you and your family can rock your leisure time without breaking the bank.
Patronize The Institutions:
At any point in time, there are a host of free exhibitions, fairs, roadshows and public performances that take place in most cities. Go through the event listings in the local newspapers or on social media and head to what catches your fancy. You can also go to museums, parks, libraries, and places like the Botanical gardens, Zoo or the local aquarium. If you have young children, they will love these outings.
Volunteer where you enjoy being:
Volunteers are welcome at most places. Choose the places where you feel most alive and check if there are volunteering opportunities. Community centers, zoos, golf courses, snooker parlors, book stores and coffee shops – you never know who is looking for a volunteer. You might even get paid for your though in kind – goods and services that you love anyway. Free lattes at a place you dig, what more can one ask for?
Listen To The Commercials:
Brands that spend heavily on advertising typically also invest in making sure that people can experience their products for free. Test drives, free trials and tester packs are out there waiting for you. Just make sure that they come with no strings attached and let yourself go. You can try out cars, bikes, clothes, accessories, sunglasses, perfumes, and a world of other goodies. Remember to return the items you try before leaving the premises though.
No Spend Photowalk:
You don't need to be a photography ace or have fancy equipment to capture the moment, and one of the best ways to recharge yourself is to head out with a camera. The objective is to mindfully negotiate your environment, clicking what captures your imagination, and perhaps being creative with the photography as well. It is an excellent meditative practice and, in today's digital world, costs next to nothing. You can make a digital (or print) scrapbook from your photowalks as milestones in your creative journey.
Share What You Have:
Self help groups believe that they keep what they have only by giving it away. Passing on what you cherish is a priceless act of giving. Teach someone something you really enjoy, whatever it is – skill, knowledge, or worldview. You might be good at chess, or campfire songs, or crochet, or identifying birds. Find someone who might be as excited to learn about it as you have been.   You will enrich another life while having a great time yourself at no cost.
Movie and Potluck Night:
This is my personal favorite and hence saved till the end. Choose a movie that your family or friends and you will enjoy. Invite your close circle and ask them to bring their own soda and chips as well as something for dinner. Filmed recordings of seminal music concerts also work very well. Remember to factor in chatting time, eating time and commute times when planning, since these inevitably turn into late nights and difficult next mornings. A variation of this is the Youtube Round Robin where each member of a group gets to stream their favorite music (or whatever) videos in rotation. Tea and samosas and music that presses buttons – the perfectest way to spend a end-of-month weekend.
Try out some of these no cost fun things and let us know how it went. Maybe if you do this more times a month than just at the end of it, you might even be able to put aside some money for a good cause. Tell us about your frugal living experiences and ideas.
Subhorup Dasgupta is a Hyderabad-based writer and artist. His writing on frugality and responsible living stresses the need to understand, simplify and organize money as a crucial step towards a happier life.  He blogs at Subho's Jejune Diet.