My Personal Finance Story: 5 Smart Ways to Manage Finances After Marriage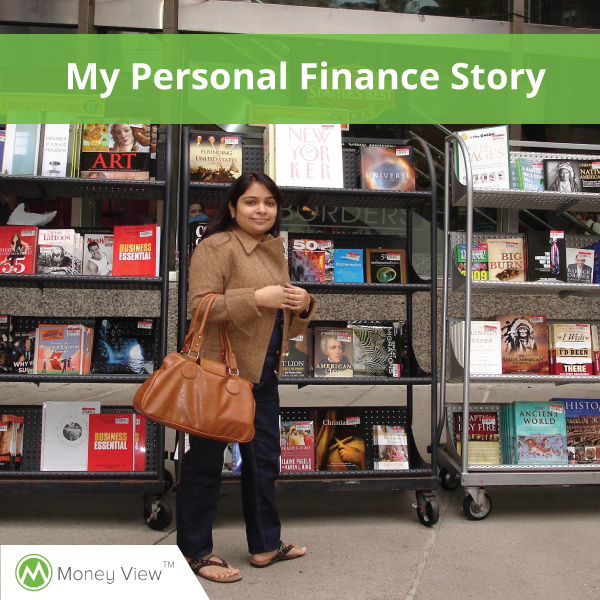 I started earning early in life. It was in the first year of College that I got my first paycheck. It was an exuberating experience to have my own income in addition to the pocket money. Initially I  splurged it to my heart's content; but a couple of months later, my parents gave me my first lesson on 'saving and investment.' They followed the simple rule – Save First, Spend Later. I took note and l always set aside 25% of my income towards my savings, which I invested in traditional methods – gold, fixed deposits and mutual funds.
When I got married things changed. I left my practice and moved to another city with my husband. I worked on a sublet basis. My earnings took a hit, but expenditure increased manifolds. It was then I changed the way I managed my finances. I revamped my 'saving and investment method.' Now, I had responsibilities and expenses which I couldn't avoid. I tried various ways to manage my finances – few worked and a few fell short.
Here are few ways to manage finances that have helped me to keep my tabs under check:
Don't use big denomination notes for small expenditures
Yes, it is the simplest and easiest way to save money. Whenever I go out, I carry enough change and small denomination notes to spend. If you are going to get a loaf of bread, take change with you, not a 100 rupee note. This way we can make use of 'change' that gets accumulated in our home and psychologically a bigger note gives us more confidence. Collect and calculate the change at your place, you will be amazed that the amount of unused money lying around you. My mother keep coins, tens and twenties in a ziplock bag and carries it in her purse. It helps in making the best use of every single penny.
Plan and invest for big commitments
In case you have a big commitment, like a family wedding or you are planning to upgrade your car in a couple of years, plan and invest for it. Saving and setting aside money is not enough. Inflation negates saving figures. Even a small investment plan always gives better returns than a savings account. I prefer SIP or iWish Recurring Deposits, where one can alter the amount anytime I want.
Don't increase your credit limit beyond necessary
Many of us dream of a fancy card with a higher credit limit. In my opinion it's a trap. There are times when we spend money beyond our means and necessity because of high our credit card limit. We must keep our credit card limit in accordance with our lifestyle. This way we can avoid impulsive shopping which leads to debt accumulation.
Make use of year end sale, coupons and online deals
Our social circle widens after marriage. We have more birthdays, anniversaries and celebrations to attend. It's wise to buy gifts during the year end sale. Make use of these tempting deals and save a lot of money. For day-to-day shopping, don't forget to take coupons and flyers when you go out. Weekend offers are the best to save money on groceries. And, compare and shop online. There are many websites that offer competitive rates.
Maintain Accounts
Last but not the least – maintain accounts. It may seem a bit tedious, but maintaining accounts helps. Enter your income, major spendings, savings and investments every month.  I do that in Excel, but there are various apps available these days to maintain your finances. MoneyView has a great app which sends notifications via SMSes of your credit card spendings, tabulates them into categories and keeps you up-to-date on your spending habits. Not only that you can pay your bills through this app. You can keep an eye on your spendings and pay your bills on time. This app is, in fact, a better way to manage finances than to maintain accounts. I am switching to it, and suggesting it to all my friends.
These are few of the ways I have managed my finances over the years. All of them helped me save and invest for future obligations. Try them and share how these work for you.
A Company Secretary by profession, Saru found her true calling in writing. She blogs at sarusinghal.com which she religiously updates every Monday for the last four years.