Should You Renew Your COVID Life Insurance?
Life Insurance Advice Tailored for You
It would be an understatement to say that this year has been stressful mainly due to the on-going pandemic. Although it has been less than a year since the world has been affected by COVID-19 and its various repercussions, it does not look like things will go back to the way it was anytime soon.
Availing an insurance policy is extremely important, more so in light of the current situation. In response to the pandemic, several insurance providers have come up with additional riders or Covid specific insurance policies meant to protect customers and their families in case they get infected. Vaccine trials are underway and while this development has been igniting hope in people's hearts, it may take a year or more before the entire population in the country is inoculated. Therefore, the important question here is if one should renew their COVID life insurance in the meantime?
What Do Experts Say About COVID Insurance Renewal?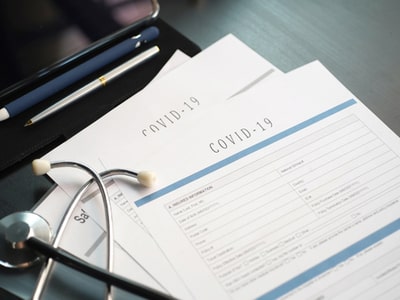 Experts believe that renewing one's Covid life insurance policy is necessary. Let us look at the cases around the world. While some countries are still unable to control the first wave of the pandemic, many other countries are facing the second as well as the third wave. In India, the number of cases is increasing and certain experts are even predicting a second wave early next year. Regardless of how careful one is, it is better to be safe rather than sorry and this is the premise upon which insurance policies are built.
There are multiple insurance options available in the market today. One can choose to add a Covid specific rider to their existing policy if their insurance provider allows the same or they can purchase a Covid insurance policy – both health as well as life insurance. As mentioned previously, it may take a fair amount of time for everyone to get vaccinated and in the meantime, staying protected is essential.
What Type of Insurance Should You Get?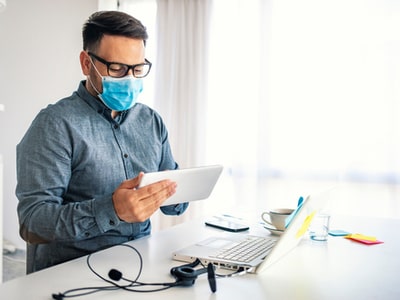 In response to the pandemic, insurance companies are launching multiple products. For example, one can opt for riders which provide short-term benefits. Max Life has launched the COVID19 One Year Term Rider which provides both diagnosis as well as death benefits. This rider can be added to an existing insurance policy for additional protection.
Another option is to procure term insurance plans that offer COVID-19 coverage such as those offered by premium companies like ICICI Prudential or Aegon Life. These plans cover claims that come under death caused by Covid -19. While hospitalization charges may or may not be covered, protecting the financial situation of a loved one in case of the policyholder's death due to the coronavirus is recommended.
Another option that individuals can avail is to purchase a COVID-19 Health Insurance Plan such as the one offered by Edelweiss Tokio Life. This plan covers both hospitalization as well as medical expenses incurred during the treatment. Most plans offer coverage for both pre-hospitalization as well as post-hospitalization charges.
As for which insurance policy to procure, it is up to the individual's requirements, financial situation, health as well as their risk appetite. One should carefully check all the terms and conditions of the said policy before opting for the same.
Having an insurance policy is important regardless of the situation. It is essential to stay financially protected as well as to ensure the family's financial protection in case of the individual's untimely demise. Additionally, insurance plans also offer tax benefits which is an added advantage. Therefore, it is essential during the on-going pandemic to renew one's COVID life insurance or procure a policy if one does not have it.