This Women's Day, It's Time to Celebrate Differently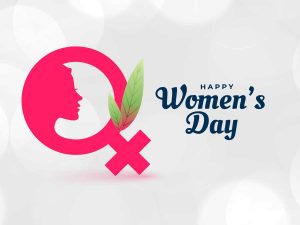 Happy Women's Day to all the amazing women out there! We have come a long way in terms of having rights, opportunities, and even financial independence but there is still a long way to go. And the best way for you, as a woman, to celebrate today is to ensure that you are prepared for your future, especially with respect to your finances.
The problem is we think we have time – Buddha.
Like time, money is a tricky commodity. If not handled properly, it slips away. 
We sideline ourselves which puts our future at risk. We earn, spend, and save but without paying attention to our future needs. When one is older, especially post retirement, expenses increase and money flow decreases. So, one should make hay while the sun shines i.e., save and invest for the future when the time is right. 
But why is it so important for women to start saving and preparing as soon as possible?
According to a Monster Salary Index Survey, on an average, women earn 19% less than men. This gap also increases with experience making it important for women to start saving or investing as early as possible.

Women tend to live longer as compared to men due to a number of factors * and hence will need more financial preparedness especially for potential medical emergencies.

While this is not the case every single time, due to circumstances such as childcare or lack of resources, women may work for a lesser amount of time or they may not have the freedom to make financial decisions ** which can reduce their overall earnings. This is another reason why saving and investing should start as early as possible. 
What Can You Do to Prepare For Your Future?
Whether you are a single woman in your early 20s or one with a family in your 40s, it is important to start planning ahead as soon as possible. Here are some of the steps you can take to start preparing –
Start Educating Yourself Financially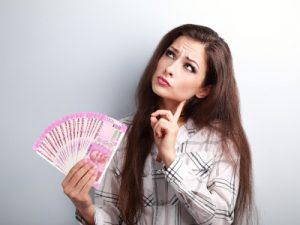 There is no substitute for good knowledge and thanks to the internet, resources are at your fingertips. Start off with the basics and educate yourself on topics such as inflation, tax benefits, savings, investments, etc. You can then make prudent plans that will suit your lifestyle and requirements based on your personal circumstances.
Invest Instead of Just Saving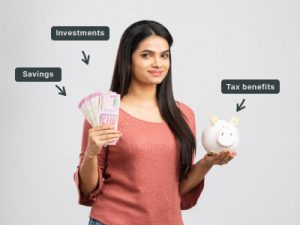 Instead of just parking your hard earned money in the bank or hoarding it in a savings account, why not invest? Doing so will ensure that you stay ahead of losses due to inflation. 
There are a plethora of investment options available today – PPF, mutual funds, retirement specific plans, etc.  Word of caution – don't invest without doing your own research. Don't fall into the trap and read all terms and conditions very carefully. More importantly, keep assessing the performances of your investments and switch if required.
Plan your Own Retirement Account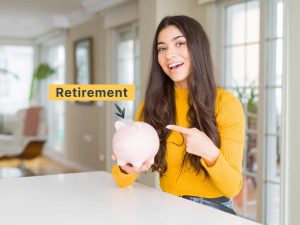 Start a retirement account as early as you can. Put as little or as much as you can afford. Even if you are not a working woman, try to put aside at least a small sum towards this purpose. Increase the percentage gradually each year. Continuity is the key here. 
It is essential to factor in the potential income you would wish to receive each month post retirement during the planning phase. Regardless of whether your needs and wants decrease over time or not, you will need to factor in inflation as well as potential medical expenses while planning for your monthly expenses post-retirement. 
Take the help of an expert who can guide you in the right direction if you are unsure.
In Conclusion
Whether you are a working professional or a homemaker, being financially prepared is essential. Don't leave this matter solely on others in your family. For singles, it's all the more important to take care of your finances as the responsibility is solely yours. Educate yourself, start early, and invest for your future. Live a long and stress-free life, at least financially.
And if you are a man, you can help the women in your family by sharing these tips with them.
Start saving or investing at the earliest. In the meantime, during emergencies you can always avail an affordable instant personal loan from Money View. You can also download the Money View loans app & apply today.
How have you started planning for your future? Let us know in the comments below!
Sources:
*https://time.com/5538099/why-do-women-live-longer-than-men/
**https://www.cnbc.com/2013/10/21/in-india-even-smart-women-dont-care-for-retirement.html