Unified Payment Interface (UPI) — Does It Make Your Life Easier?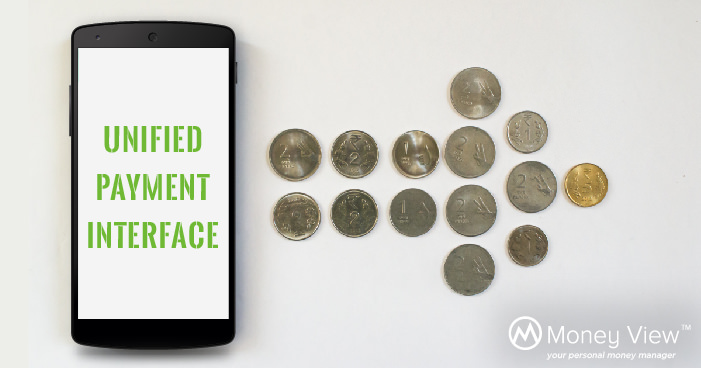 Do you remember the days when you had to go to the bank, fill in a withdrawal slip to get cash? You had to plan your expenses days ahead to withdraw the right amount of money so that you never ran out of cash. The advent of the ATM, credit cards and debit cards completely changed this for good. We now never worry about running out of cash as there is always an ATM nearby or a credit card handy. Payment technology has in fact increased spending and mobilized consumer economy.
There is yet another technology on its way to completely remove cash from transactions — United Payment Interface (UPI).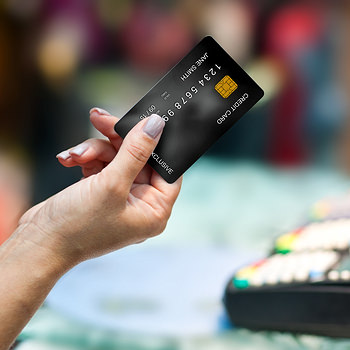 Unified Payment Interface (UPI)
The National Payments Corporation of India (NCPI) has come up with a technology known as UPI to facilitate immediate payments/transfers between bank accounts, merchant payments and in-app purchases to name some. It is like a layer over your banking app on your mobile to enable purchases and transfers. The mechanism enables you to do the following:
In-app purchases
Let's say you have an app to watch online media for which you need to pay per view/film. When you click buy/rent, the app will create a UPI payment link with all information filled out like amount, name etc. Clicking the link will take you directly to the pay screen of the bank's app to complete the payment. All this happens through a unique UPI address that you need to create at the start.
Proximity payment
This we encounter almost every day. We don't have cash when we want to buy veggies from the roadside vendor. He or she doesn't accept cards either. You need those veggies and the ATM is a mile away. UPI to the rescue. You can use your bank provided UPI application to make the payment provided the veggie vendor has a smartphone (which is the case nowadays). The vendor can create a QR code (see figure below) containing the details of payment. You have to open your UPI bank application on your mobile and scan the QR code to complete the payment. Amazing isn't it. You can do the same thing to pay utility bills, DTH bills on TV etc etc. All through your mobile in one go.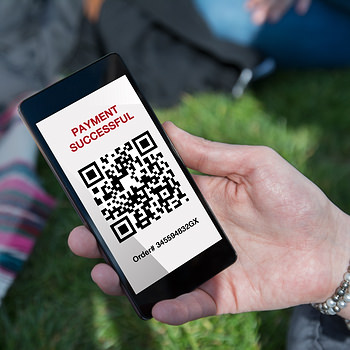 Transferring money
UPI technology can be used to transfer money to other users immediately much like IMPS. But in the case of UPI enabled devices there is no need to register beneficiaries through annoying IFSC codes and account numbers. The transfers will be made through unique UPI addresses. UPI currently allows transactions for up to Rs. 1 lakh per day.
This completely removes the dependence on cash, eliminating frustrations of cash payments, NEFT transfer and ATM withdrawals. For more details on UPI, read the official NCPI document on UPI here.
Our Analysis
UPI Vs Payment Wallets
To some UPI may seem quite similar to payment wallets like Paytm. So, what is the difference between mobile wallets and UPI? There is a significant difference. UPI is technology for various financial institutions to come together to facilitate seamless transfer between them. Whereas a payment wallet is an end-user app to make payments much like banking apps. In fact, you will need to transfer money from your bank account to the mobile wallet in order to make a payment.
UPI in a way eliminates the need of a mobile wallet, facilitating direct communication between the payee and the purchaser.
Keep on rolling, baby
Cash is king for you, but not for the economy. Economy thrives on the circulation of money between people. Economy hates currency piling up in one place; activity is the name of the game. A thriving economy is an economy in which people spend as their purchasing power increases. Moving towards a cashless society increases economic activity and grows the economy of the country. This is very similar to the case of idle gold we Indians have in our lockers, which can help the economy only through monetization.
Challenges
All is not hunky dory with the technology. Firstly, there is little advertisement or consumer education by the banks on UPI. This is a bit strange as I expected the banks to lap up the new technology and its benefits.
Secondly, we need to be a bit careful with the bank accounts we use UPI with. We would advise users not to jump on to link their primary accounts to UPI as security issues may crop up during the initial phase. Like anything new in life, we need to gradually incorporate it into our lives.
Our View
It is definite that cash transactions are coming down by the day. Technology is moving faster than the speed of light, and we are quite happy about that. UPI will revolutionize the way we handle money, big or small, but its success will largely depend on security and ease of use.
It is still early days, but we hope that this will eventually lead India to become a cashless society.
Please vote in the survey below to let us know your thoughts:
[poll id="2″]
Arjun Balakrishnan is an investment fanatic who loves writing about investment topics. He regularly writes at Investment Gyaan.