How to Change Mobile Number in CIBIL
Have you changed your mobile number recently and are wondering how to change mobile number in CIBIL? Read ahead for a step-by-step process to complete this process from your home.
Steps to Change Your Mobile Number in CIBIL
TransUnion CIBIL allows you to raise a dispute in case you spot any errors, or want to change any information on your credit report. You can get your details edited, but it needs to be verified by CIBIL first.
You can follow these steps to update your mobile number in CIBIL.
STEP-1: Go to the official CIBIL website and create an account. If you already have an account, you can log in using your credentials.



STEP-2: You will be able to see your report on the dashboard. Click on the 'Credit Score and Report' option from the menu.



STEP-3: Go to the 'Contact Information' option on the sidebar to edit your mobile number. Go through your mobile numbers carefully to see which one you want to change. Then, click on the 'Raise a Dispute' option at the bottom of the screen.



STEP-4: You will be redirected to the 'CIBIL Dispute Centre' where you need to click on the 'Access Dispute Form' button.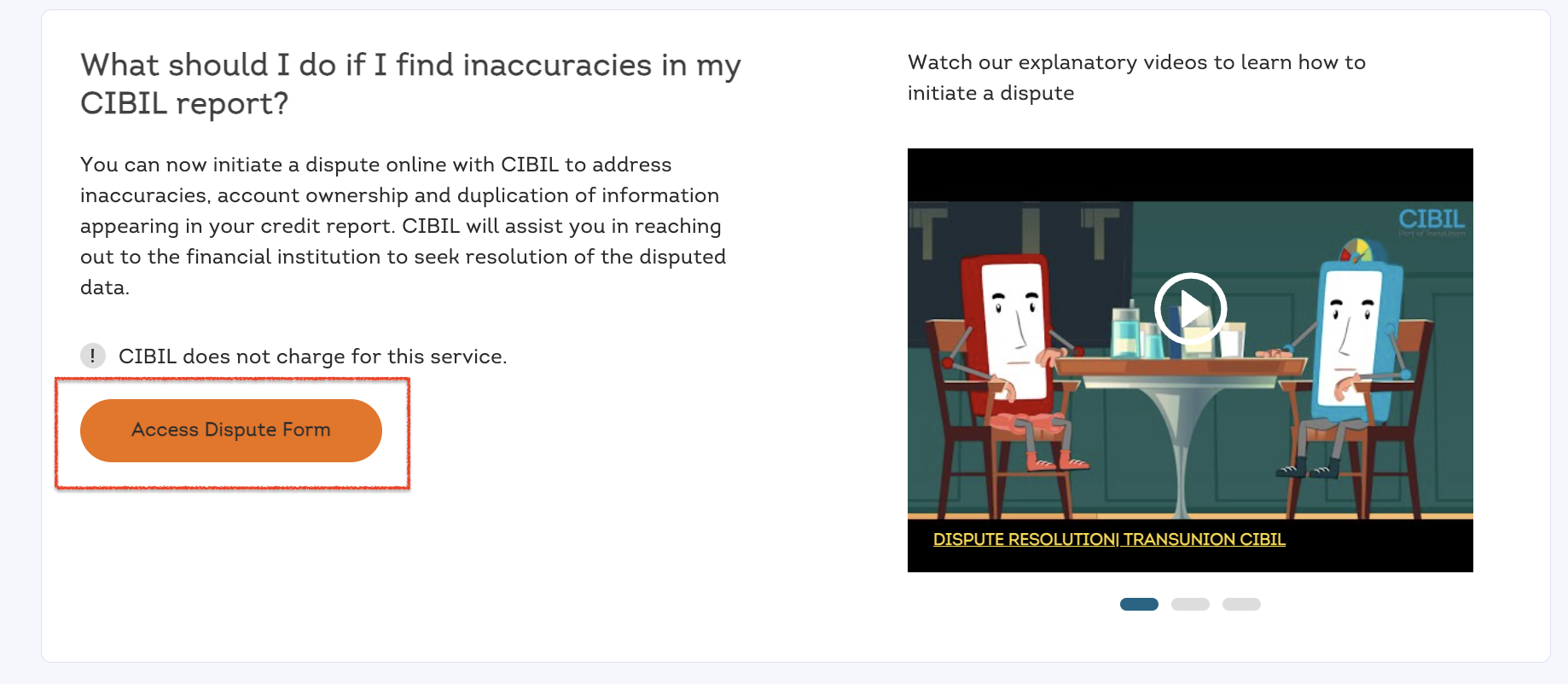 STEP-5: On the next screen, you will see all the options that you can edit. Choose the 'Contact Information' option, as you want to change your mobile number. Choose the relevant option from the options provided. Click on 'Find Solution' below your concern.

STEP-6: Scroll down and click on 'Raise a Dispute' → 'OK'.
STEP-7: You will be able to see all the addresses and mobile numbers as they were reported by the lenders. You will be able to easily edit information on this page.
STEP-7: After updating your mobile number, scroll down and click on 'Continue'. You will see the details of the dispute that you raised. Finally, click on 'Submit Dispute'.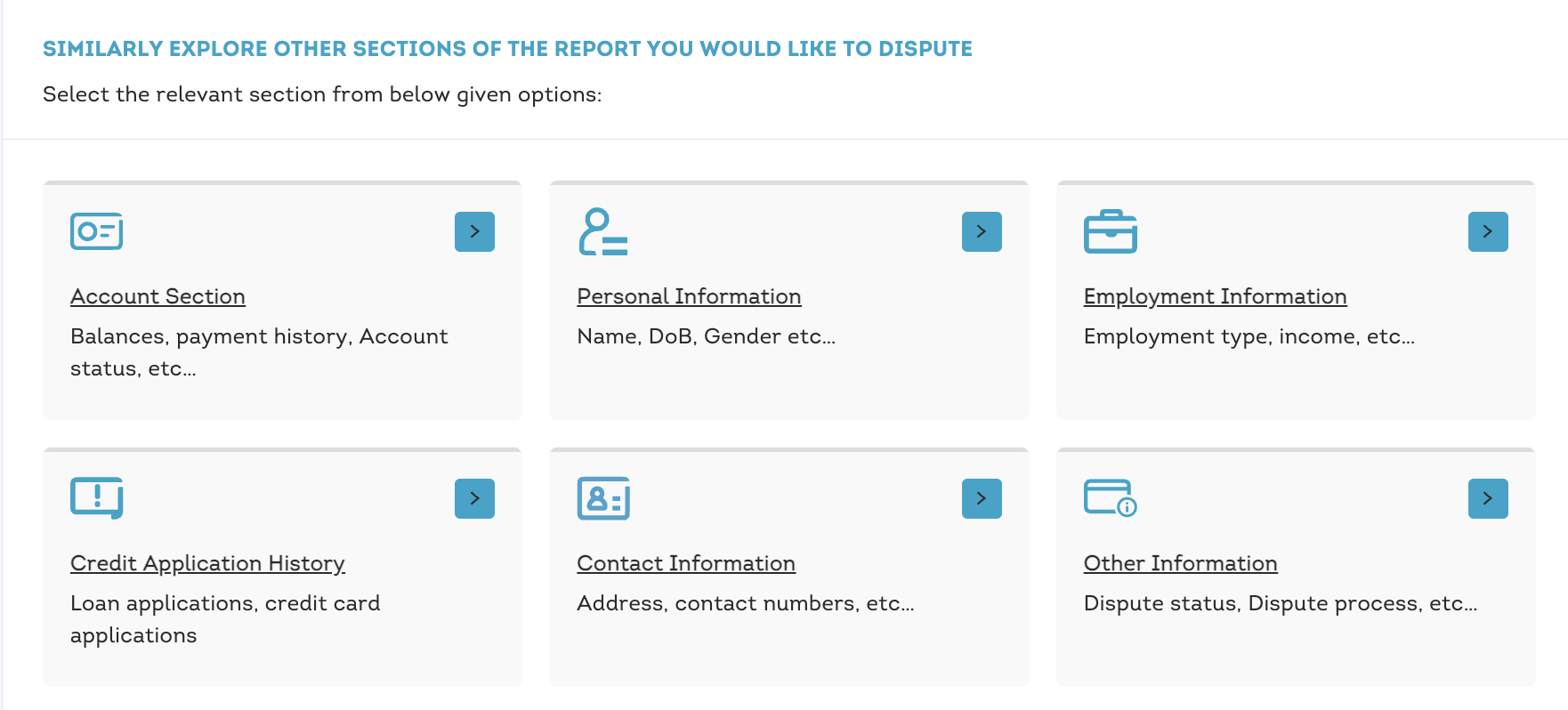 STEP-8: You will see a success message which will have your Dispute ID. Make a note of the ID for future reference. CIBIL will also send you an email about the same.

Your updated mobile number will be reflected on your CIBIL report within 30-45 days after verification.
Charges for Changing Mobile Number in CIBIL
There are no charges for changing any information or raising a dispute on the CIBIL website. It is completely free of cost.
But, a dispute can take anywhere between 30-45 days to be resolved. If you haven't taken any subscription, you will not be able to view the updated information on your CIBIL report. You will just see the information as it was when you first logged in.
Thus you may consider taking a subscription if you have errors in your report that need to be rectified. Subscriptions for 1 month, 6 months, and 12 months cost Rs.550, Rs.800, and Rs.1,200, respectively. This gives you updated information for the duration that you have subscribed.
Importance of Updating Information in Your CIBIL
Your CIBIL report is much more than your CIBIL score. When lenders approve your loan, they go through each and every aspect of your credit report. Your report has the following types of information -
Personal Information
Contact Information
Employment Information
Account Information
Credit Application History
All of these together help the banks or lenders gauge your creditworthiness. They can get an overview of your financial behavior by studying your report. Outdated information may prove to be a roadblock while procuring a loan.
This is why keeping your CIBIL error-free and updated is very important.