15 Unique Gifts This Diwali That Are Light on the Pocket
Diwali is the most popular Indian festival and the time to spread love, happiness and cheer all around. This festival of light signifies victory of good over evil, and every home is lit up with lamps and lights to dispel darkness and make way for wellbeing, bliss and prosperity. It is also the time when we give gifts to our friends and family. However, when it comes to gifting, it is common to go overboard and yet gift the same boring stuff. But by thinking a bit out of the box, you can give some unique Diwali gifts this year. Here are a few light on the pocket gift ideas that you can use this time.
1. Make Your Own Goodies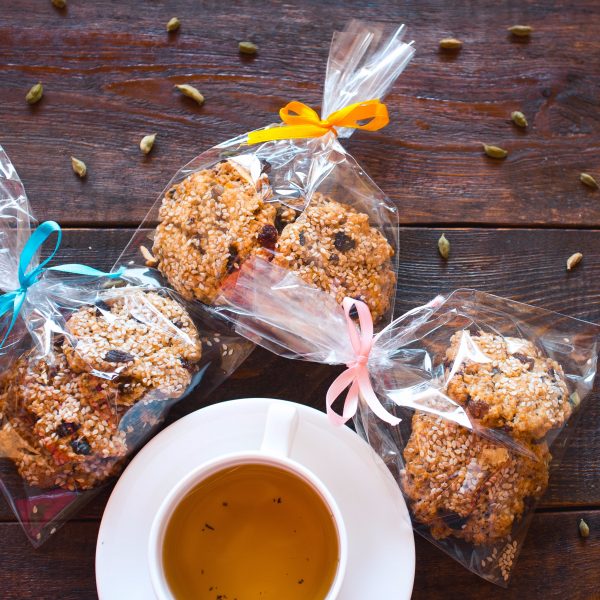 Exchanging sweets and savories is a common practice for Diwali. This year instead of heading to your nearest superstore or mithaiwala, try making these at home. Cookies and chocolates are some of the easiest things to make while making traditional savories may need some experience. Watch videos, read cookbooks or recipes and pick ones according to your existing skills so that you succeed. Not only will the receiver appreciate your effort but also the healthy element of the gift. If you really can't cook patronize home cooks who have some innovative sweet offerings. They are cheaper than the market and you have the satisfaction of supporting a home business as well. Pack your creations into attractive, customized packages to further the appeal.
2. DIY Hand-painted Diyas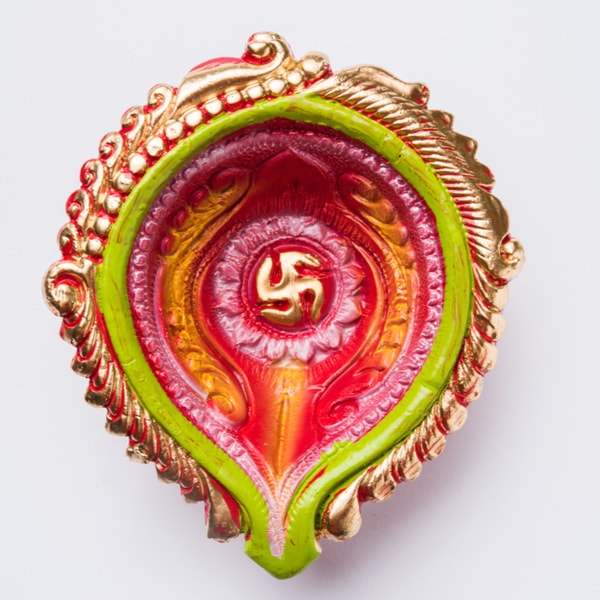 Diyas are a crucial part of every Diwali celebration and also a wonderful gift option. Visit local markets to buy some earthen diyas and paint them in different colors and designs with acrylic paints. You can pack a dozen of such diyas as a unique and useful present. Start out with basic colors and designs for the first few and graduate to intricate ones if you can. If you have a creative streak in you, also try your hand at making candles as a unique gift. If not painting diyas, try exploring other DIY crafts that can work as equally endearing presents like wall hangings, tiny trinkets etc.
3. Family Photo Frames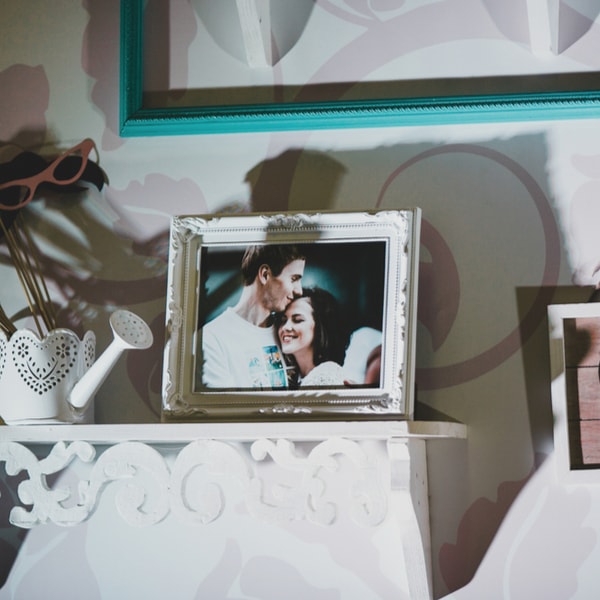 Photo frames are something that we all love. You can consider this as one of the best gift options. Collect pictures that capture special times with the person you wish to gift, get prints of such priceless moments and put them together in a single or multi-frame. Spend money to buy a good frame as digital paper prints don't cost much.
4. Terracotta Ganesha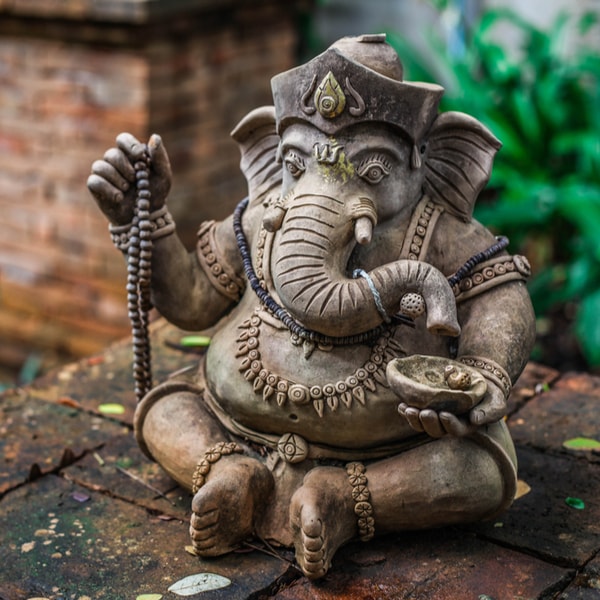 When you are at any of the local markets in your city buying diyas, also look for Terracota Ganesha. The auspicious elephant god is worshipped in every home during this festival and will be more than welcome as a gift. Various artifacts apart from Ganesha are also created by local artisans and potters with various eco-friendly materials that you can buy during this season. There are also local fairs, 'melas', exhibitions, etc. where you can procure these kinds of gifts that are both unique and affordable.
5. Potted 'Tulsi' or Holy Basil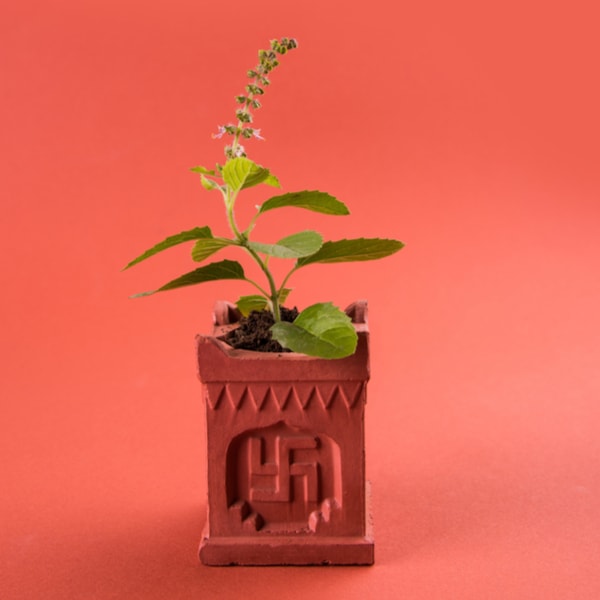 The sacred 'Tulsi' or holy basil plant is of great significance during Diwali. The plant is worshipped as a part of the many rituals observed for the festival. You can head to a local nursery and pick up a few saplings of this plant. Buy small sized colorful ceramic pots or painted kettles and transfer the saplings in them before gifting them.
6. Help Out with Rangoli Stencils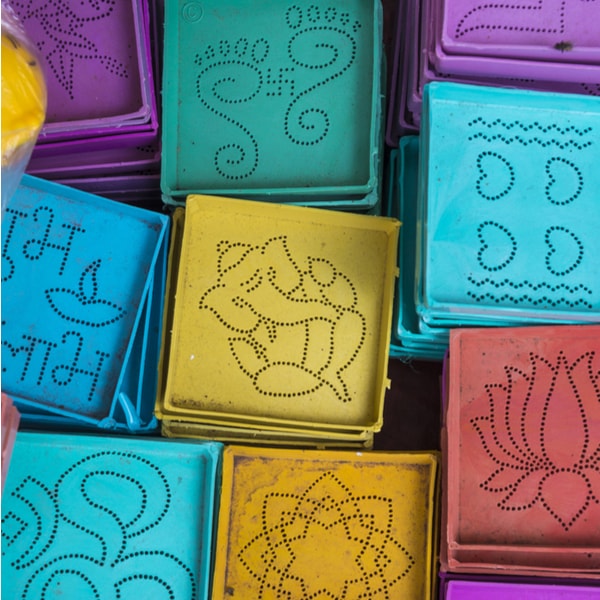 Spring cleaning homes and decorating them are an essential part of this festival. Making decorative designs or 'Rangolis' at the entrances are also a common practice. Send across such Rangoli stencils in varied designs for Diwali this year and help a friend with these colorful decorations.
7. Add Colour with Paper Lanterns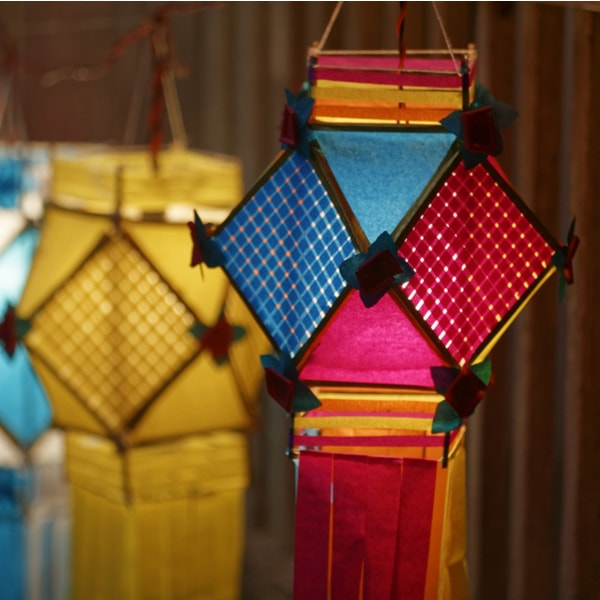 Colourful paper lanterns are a great way to celebrate Diwali. You can gift sets of five or ten in different colours to friends and family. These multi-hued lanterns are fun to light and watch them ascend the skies in colorful specks. It is also a great alternative to bursting crackers, avoid noise pollution and celebrate the festival in its true spirit.
8. Decorative Pooja Thali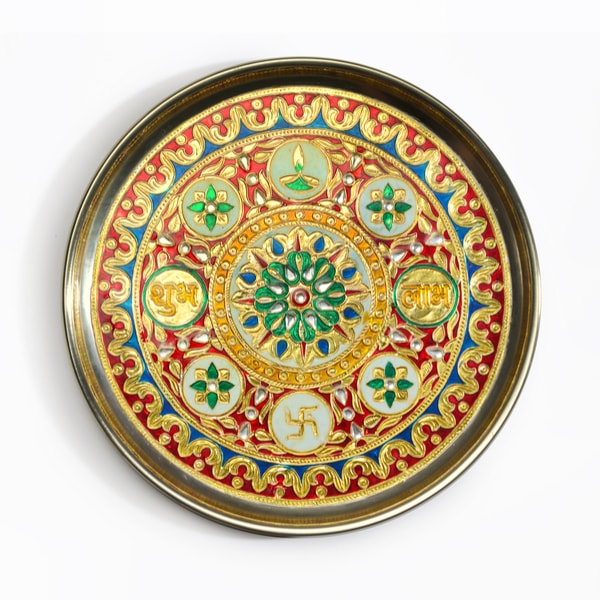 Pooja or worship on Diwali is a ritual that is most commonly observed during this festival. A beautifully adorned pooja platter or thali is also a good gifting option. You can buy metal plates and decorate them yourself with colored paint, glass or mirror pieces, gold or silver ribbons, etc. as a lovely gift.
9. Embellished Glass Jars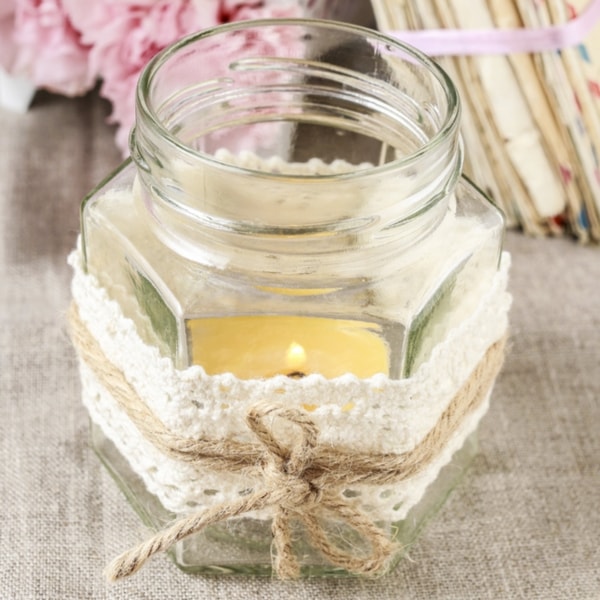 Plain glass storage jars are easily available at leading lifestyle stores as well as online. You can buy a few of these and beautify them with various embellishments like sparkle, sequins, gels, paints and other add-ons. This will make your gift truly exclusive.
10. Gift Hamper with Assortments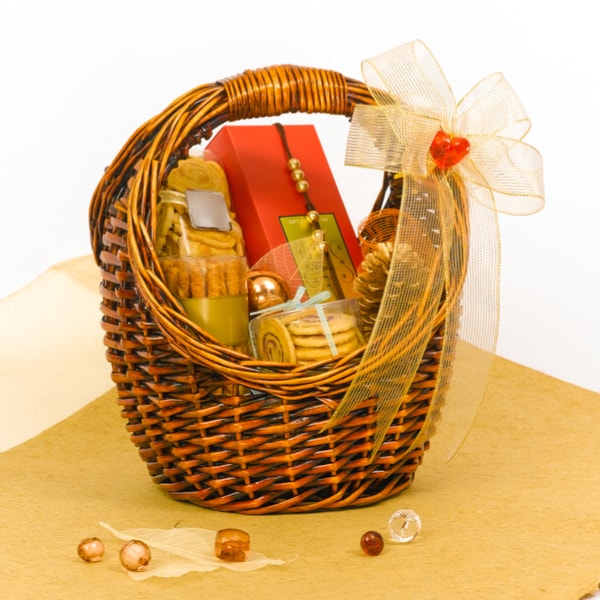 This is a gift you can never ever go wrong with. However, pick the assortment with some thought and keep in mind personal preferences of your friends and acquaintances. You can pre-order goodies like cosmetics, herbal or organic bath products and special herbs needed for cooking, etc. with online discounts and even pack them in paper or cloth bags if hampers seem too big.
11. Dry Fruits with a Twist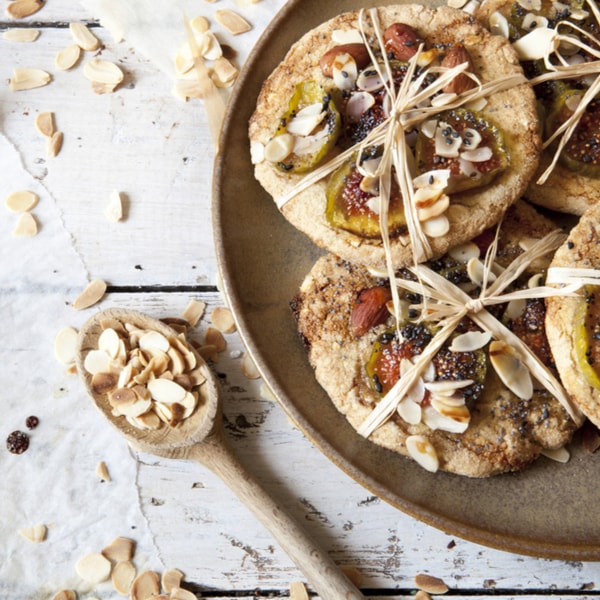 Dry fruits are also something you can bank on as Diwali gifts but try choosing flavored ones for some twist. Spicy cashews, almonds, salted pistachios, raisins of different varieties are some options you can consider for your dry fruit hamper. You can also add cookies, low calorie chocolates, fruit drinks, etc. to make the assortment unique.
12. Unique Tea or Coffee Blends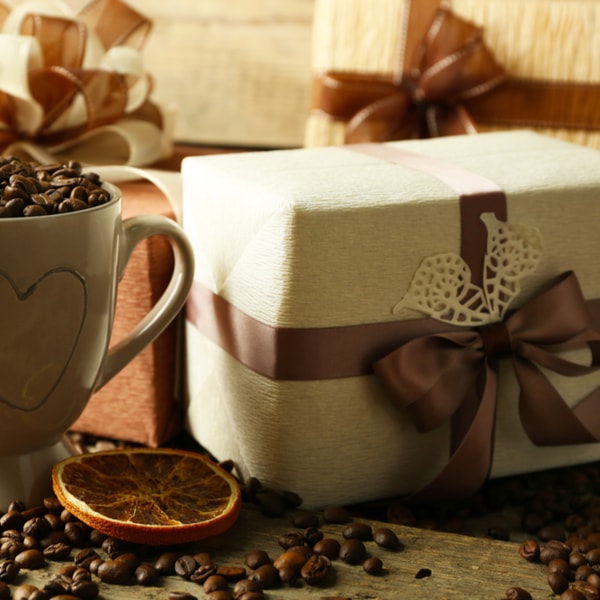 Herbal teas are quite a rage and you can pick different blends and flavors as a Diwali present. Buy bigger packs for economy and use sachet packs to make smaller assortments for different people. Hibiscus, lemon, tulsi, mint, honey, etc. are some flavours that you can consider. If your friend is a coffee aficionado, go for some interesting coffee blends.
13. Sugar-free Chocolates and Sweets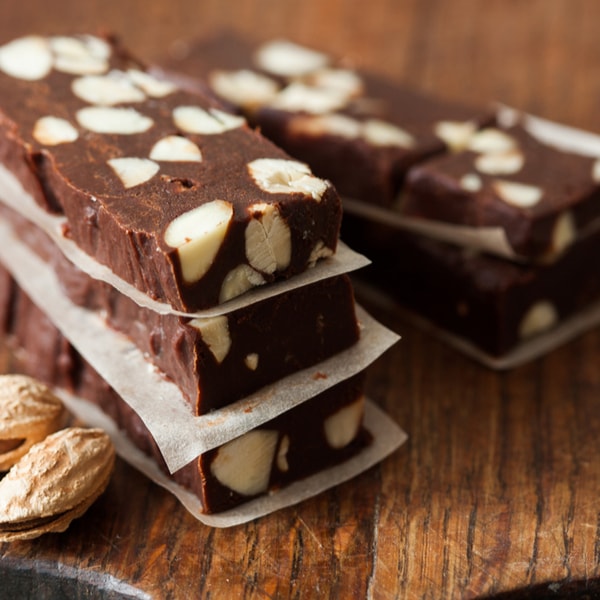 You can keep the health meter ticking for your friends and family by gifting them sugar-free or low-calorie sweets and chocolates. Diwali is incomplete without these treats and if you must send across some then look for healthier choices like date squares, dry fruit pops, dark or mint chocolate, etc. as gifts.
14. Handmade Aromatic Incense Sticks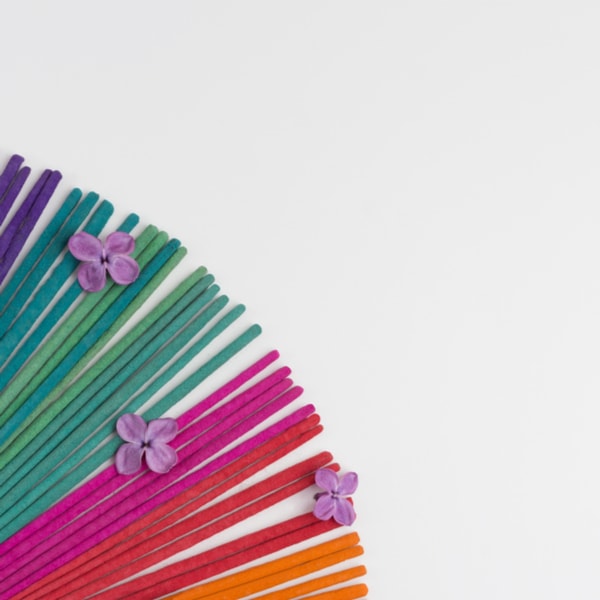 Aromatic incense sticks add to the festival fervour and feel. They spread sweet aroma in surroundings when they are lit and create a pleasant atmosphere. Such incense sticks are available in different flavors like cinnamon, lavender, lemongrass, vanilla, etc. as well as fruity and floral fragrances.
15. Create Your Own Candles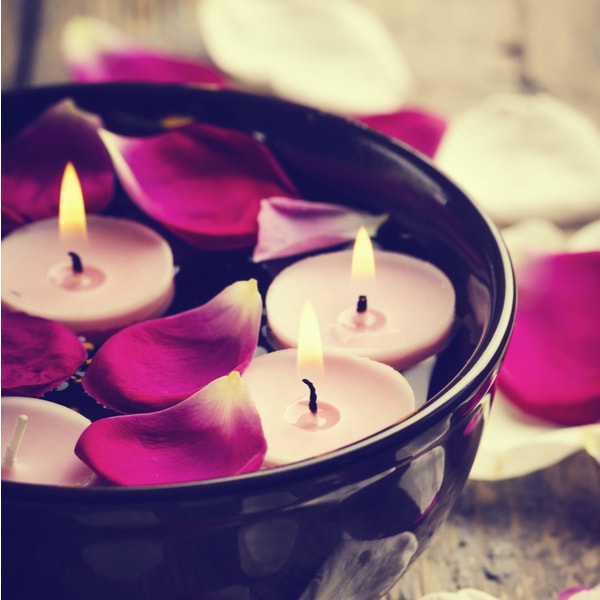 Candles are one of the best gifts for this wonderful festival. You can buy some normal or scented candles and decorate them for exclusivity. You can use glue for craft purposes to embellish the candles and adorn them with your personal touch. If you have a creative streak in you, also try your hand at making candles from wax beans, adding colors and scents to make a unique gift.
Always keep in mind that Diwali is all about the love you share. The thought and time you invest in creating these gifts is far more valuable than a pricey store-bought present. Apart from adding a personal touch, these gifts are affordable, easy and fun – all at the same time. So get set go and add your own sparkle to Diwali gifts this year.