Check These Money Matters in the Last Quarter of the Year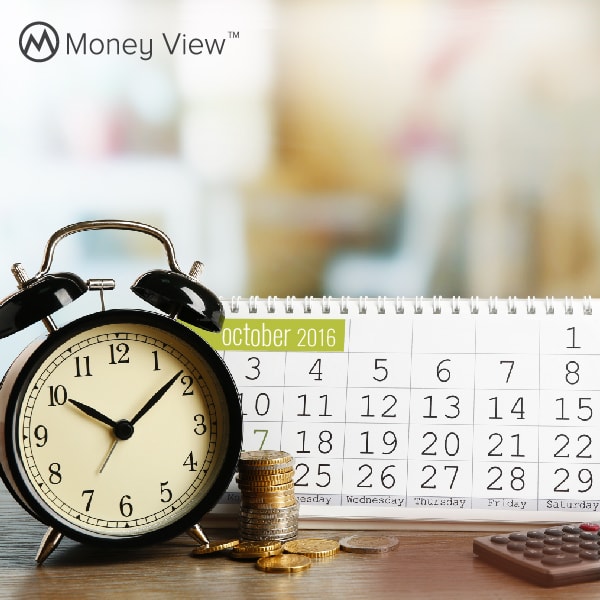 Last quarter of the year is marked with festivities, weddings, and parties. But this year demonetization has brought the entire country on its toes. We all are concerned, paying extra heed to our financial matters. Personally, to streamline my finances I do the following in the last quarter of the year. Read and double check your finances and walk into the New Year with confidence.
Double Check That All Premiums Are Paid
My husband and I have a few policies. Though, we get reminder letters for the payment of premium, there is still a chance that we miss paying one. It happened with us once. We were traveling for a month and missed both the online and letter reminders. I recommend double checking that premium on all policies is paid. Also, make sure the receipts are stored correctly for tax filing.
Cancel Cards or Memberships You Don't Use
We all have multiple store cards and credit cards as opening most of them is free. This is a great mechanism used by companies to attract new customers. However, after a year, a majority of them start charging membership or annual fees. In case, you don't use these cards, cancel them before you get a letter asking for payment. This is a great way to declutter your wallet too.
Keep a minimum number of cards that have better options, payment plans or lower interest rate. Do the same with Gym or Library Membership. There is no point paying for services you don't use.
Start Organising Papers for Filing Tax
Income tax returns are due in the first quarter of the coming year. Rather than hassling at the last minute, it's advisable to organize your paperwork now. Start collecting payment receipts of deductibles. Check if you are eligible for more deductions and how to avail it? Sort your receipts, arrange your paperwork, and if you have room to make an investment, do it now.
Last quarter is a reality check, at least for me. I check if I am able to stick to the resolutions I made in the first quarter. Check whether you saved enough for your dream car, is your portfolio performing the way you expected and are you able to keep a tab on your expenses? This will serve as a checklist while setting the budget and financial goals for the next year.
Check Your Savings, Credit Card, and Demat Accounts
We get monthly or quarterly statements from our banks. Year end is the right time to look into all those statements to see any wrong debit(s) in your saving accounts. Look at your statement closely, you may find something that needs to be taken care of. Do the same for your credit card and demat accounts. Look for processing fees, overcharges or unexplained debits. Spend more time on Demat Account, check how your portfolio performed, calculate income for filing income tax returns and take note of dividends especially if your Demat is not linked to a Bank Account. Tally if you've deposited all dividends in your bank account.
Revisit Your Spending
Sit back and revisit your spending. In case you make accounts, it would be very easy. If not, think of all the expenses you could have avoided in the past three-quarters. For example – in my household, the expenses of bottled juice have increased in the last four months. My husband has developed a liking for a certain brand. The retail price of this brand is more than double as compared to buying it in wholesale. Last week, we found a store where we can buy it in bulk to save money. You can do the same with your new expenses. Remember, there is always a way to reduce at least one of your grocery expenses.
Take Account of your Monthly Expenditure
Inflation has been a concern for many years now. Checking your monthly expenses gives an overview of your expenses. In the last quarter, the first thing I suggest to do that may help to curtail some expenses – call your internet, dish or telephone provider(s) and ask for a better plan. Tell them that their competitor is offering a better plan. In my experience, they generally offer a better deal for fear of losing an existing customer. Second, make a note of services you seldom use and discontinue them. For example, monthly car cleaning or contract for an electrician for repairs. Doing these would help in bringing down the monthly expenses a bit.
In case you have any suggestion that may help us better, please leave it comments below. Also, I would like to recommend our in-house MoneyView App that is very handy to manage and tabulate expenses all year around.
A Company Secretary by profession, Saru found her true calling in writing. She blogs at sarusinghal.com which she religiously updates every Monday for the last five years.