Your Comprehensive Guide to 500 and 1000 Rupee Note Ban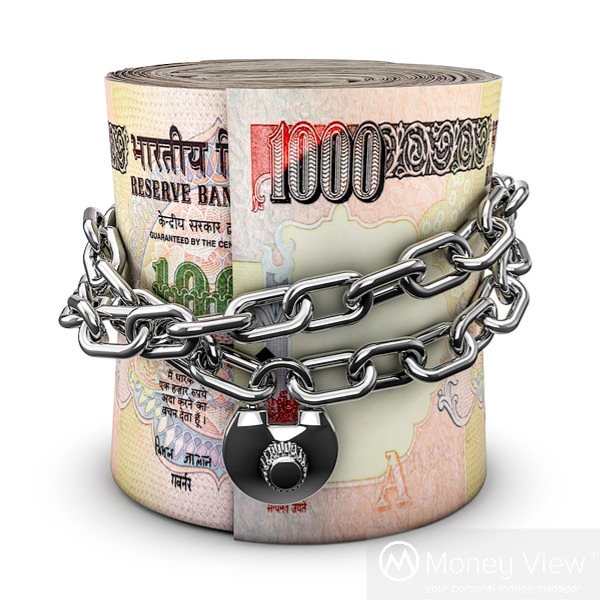 On 8th November, one of the biggest monetary reforms to have hit India – demonetization of money was announced by Prime Minister, Modi. Effective from midnight on November 8, all 500 and 1000 rupee notes were going to cease to be legal tender.
The news created a sensation on social media as people speculated about the move. We decided to deconstruct it for you:
What is This 500 and 1000 Rupee Note Ban All About?
In technical terms, the existing currency notes of Rs. 500 and Rs. 1,000 are no longer legal tender with effect from midnight of 8th November. In simple words, you will no longer be able to use 500 and 1000 Rupee notes for any monetary transactions. But there are some exceptions here that we will cover later in the article.
Why This Move?
This move is a masterstroke by the government that aims to solve multiple problems at once. Here are some objectives:
Curbing Black Money Hoarding – High denomination bank notes are used for storage of unaccounted wealth. This has been proven by large cash recoveries made by law enforcement agencies during raids. This move will make most of the black money hoarded at home worthless.
Stopping Circulation of Counterfeit Notes – Fake currency notes have been a big menace for years now. It is difficult to easily identify genuine bank notes from fake ones and the use of fake currency notes is causing an adverse effect on our economy. This move of implementing a blanket ban over the existing 500 and 1000 Rupee notes will make these counterfeit notes worthless which is a very welcome move.
Money Laundering and Terror Funding – Black money is often the money that finances illicit operations. Unaccounted money often finds its way towards money laundering aka hawala route, corrupt practices or towards funding of terror activities within or outside the country. The ban will help scuttle the funding and in turn these operations.
How It Impacts Us in Daily Lives?
This move impacts all of us on a different scale. Let's find out how:
Scarcity of Cash – The Govt. has set a limit of Rs.2,000 per day per card till 18th November, 2016, on cash withdrawals from ATM, in Rs. 100 and Rs. 50 notes only. Considering the rush for this, the availability of cash is set to be disrupted. This limit will be raised to Rs. 4,000 per day from 19th November, 2016 which is still not convenient if we require large amounts of cash. Expect your ATMs to have glitches as Rs. 100 will be the highest tender for the next few days.
Paying for Daily Needs – Since high denomination notes have been stopped and ATMs will not dispense more than Rs. 2000 in one day for a few days, the general public will be put to inconvenience. Even when banking channels are open, routine transactions are made in cash and hence its scarcity will hamper our daily lives, especially for the purchase of groceries from local vendors, local conveyance and other cash buys.
However, to reduce this inconvenience to the general public, as a transitional measure, government has allowed the use of high denomination notes in certain places. These are government hospitals and pharmacies, for purchase of bus, rail, airlines tickets at approved ticketing counters, purchases at consumer cooperative stores like Mother Dairy, SAFAL etc., purchase at milk booths operating under Govt., petrol, diesel and gas stations operated by PSUs and for payments at crematorium and burial grounds from 9th November to 11th November.
How It Impacts Us At A Macro Level?
This move will certainly disrupt cash economy which is quite prevalent in the unorganised sector. Let's also see this move from the other side on how it impacts different spheres of the economy:
Real Estate – Prevalence of cash economy and black money in real estate sector is an indisputable fact and hence, this sector will be affected with this decision. No wonder, Realty Index at BSE was down 10.23% on 9th. This move is expected to bring down black money transactions in the sector which will help lower the real estate prices in the country. This will bring cheer to new buyers by bringing down the sky-rocketing prices to affordable levels.
Gold – Demand for Gold is expected to rise as an alternate method of storing cash.  This was reflected in the market sentiments as gold prices went up after this decision.
Local Kirana Stores and Vegetable Vendors – While a few households have shifted to online purchases of groceries, fruits and vegetables, majority of households go to the local market and do their daily shopping. This part of the economy thrives on cash.Scarcity of cash in the short run will hamper the flow of funds and transactions in the near term. However, with the advent of fin-tech companies like PayTM, these stores will also progress towards digital economy in times to come. For a few days, they will lose business as customers will resort to online shopping to conserve their scarce liquidity. A local Kathi Rolls vendor near my home is already accepting PayTM.
Banks and Economy – Since excess cash will now find its storehouse in banks and post offices, this will increase the money in active circulation within the economy and will drive consumption and growth in long run. However as discussed earlier, short term impact might be negative.
The Course of Action Now
The move was announced by PM in his special address to the Nation, which conveys how important this move is to the government. Here is what we need to do:
Exchange of Notes – Specified bank notes (500 and 1000 Rupee notes) can be exchanged over bank counters for equivalent value upto a maximum of Rs. 4,000 per day, after giving proof of identity and details as specified by RBI. This limit of Rs. 4,000 shall be reviewed by the Govt. after fifteen days.
Deposit in Own Account – The existing high denomination notes in hand can be deposited in own accounts held with banks or post offices till 30th December, 2016, without any limit.
Deposit in Third Party Account – You can also deposit the cash in a third party account provided you have an express mandate from the account holder to do the same.
Exchange in Foreign Currency for Foreign Nationals – If you happen to be a foreign national, you can exchange the notes for foreign currency upto Rs. 5,000 at designated counters from 9th to 11th November after providing valid purchase details of the Indian currency.
Restriction of Cash Withdrawals – Cash withdrawal from bank accounts will be restricted to Rs. 10,000 per day and Rs. 20,000 per week until 24th November, 2016.
Extended Time Window for Valid Reasons – In case you miss the deadline of 30st December, 2016, to exchange your cash, you can get it changed at the RBI offices.
This is a bold move that aims to reduce black money and end counterfeit and illegal money. You can get more information from this RBI FAQ on currency ban.
Despite the inconveniences, we must support this move as it is beneficial for our economy.
Do let us know if you have any questions about this ban?
Images courtesy: PM Modi's FB page