Investment 101 – The Ultimate Beginner's Guide
Start the New Financial Year with a Bang!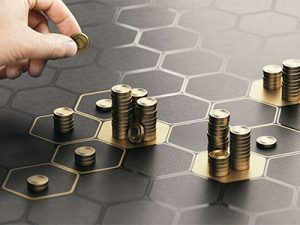 In just 1 day, we will welcome the new financial year. While this may not drastically affect your day to day life, it is a brand new opportunity for you to take stock of and upgrade your finances.
Investment does not have to be intimidating. While we are bombarded by information and opinions from all sides, understanding the basics is what you really need. Whether you have just started or you have been earning (but not investing) for a while, there is no better time than today to understand what investing means.
Presenting, Investing 101. 
Here's all that you really need to know to make your money work for you!
Firstly, What are Investments Anyway?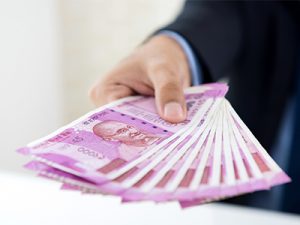 Simply put, an investment is a purchase that you make in the hope that it will appreciate or increase in value over time.
This purchase can range from an asset such as gold, land, building, etc. or items such as paintings. You could also invest in a new business, purchase stock or equity all with the goal of getting some returns from it in time.
What Should You Consider Before Investing

Before you start investing, here are some things to consider –
'The early bird gets the worm' is definitely applicable for investments. While it is never too late to invest, starting early allows you to take more risks and ensures greater long term returns. Additionally, certain investments provide optimal results only after 10+ years which is why investing early can give you a good head start.
For eg. if you invested Rs. 1,000 each month in a mutual fund for 15 years with an expected return rate of 10% p.a., you will end up with Rs. 2,37,924. On the other hand, if you invest the same amount for 5 years, then you will have Rs.18,082.
Your income will determine the amount you invest. Higher the income, the more you can invest. 
But what you decide to invest in will depend on your goals. Are you planning to save up for a home in a few years? Or do you want to ensure a hefty retirement fund? The amount as well as investment avenues will vary for each goal which is why it is important to define your goals first and factor in your income at the same time.
Investments are subject to market risks especially stocks, crypto currencies, real estate. In some cases, higher the risk, higher the reward but not every investor has a high risk appetite. 
If you are someone with a very low risk tolerance, investing in an FD or RD might be good. While these investments will not provide great returns, the chance of losing your investment is very low and you can always diversify once you understand the market.
How long are you willing to wait for the rewards of your investment? As mentioned before, in most cases, you will reap the benefits of your investments after 5-10 years. While there are options that can provide returns after 1 or 2 years, the amount may not always be high enough. 
How Much Money Do I Need to Invest?
Not much! You can start with as low as Rs. 500 per month. Lump sum investments are also possible.
Popular Investment Options

There are a number of investment options available in the market today. The returns, risks associated, as well as the time needed to stay invested will vary. Some of them even offer tax benefits.
Popular options include –
RD (Recurring Deposit)/FD (Fixed Deposit)

Gold/Gold Bonds

ULIP
Keep an eye out for more information on these options in the coming weeks.
Things to Keep in Mind Before Investing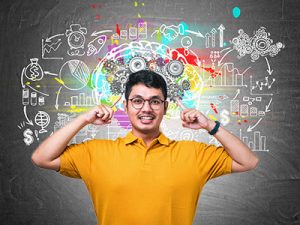 Research and choose an option that works best for you. Not all investments work for everyone. Just because a certain Youtuber recommended a stock, does not mean that it will suit your requirements.

Don't put all your eggs in one basket i.e., diversification is important. Investments are subject to risks, therefore diversifying will help protect your finances.

Control your emotions. The longer you are invested, the greater your returns are but in the meantime market fluctuations are normal. Do not fall for random opinions and either invest or withdraw your money without careful consideration.

It is a learning curve. You may make mistakes as it is impossible for everyone to know everything. Always keep yourself informed of market trends and expert opinions. If needed, hire consultants who can guide you thoroughly.
Investments are a great way to make money work for you. In the long run, just parking your money in savings accounts will not help you financially due to factors such as inflation. Investing in the right asset will definitely make you wealthier over time and will also help you cultivate financial discipline.
Have you started investing? What are your favorite assets to invest in? Let us know in the comments below!