Looking for a Credit Card? We Have Something Better!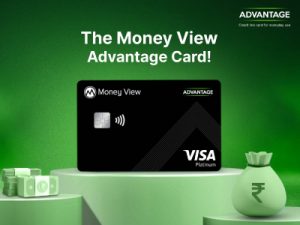 Although there are many types of revolving credit products available in the market today, none are as sought after or valued as much as a credit card. 
But, despite their numerous advantages credit cards are not easy to get. Not only do they have high joining & annual fees, there are also tough eligibility conditions that need to be met. This means that a large section of the population may not be able to afford one.
So what can you do if you want to shop online or need money for emergency purposes? 
Presenting – the Money View Advantage Card, a credit line card that comes loaded with a bunch of benefits and features while being affordable and accessible.
What are the Benefits of the Money View Advantage Card?
Given below are some of the features and benefits of the Money View Advantage card –
Pre-approved Limit up to Rs.2 Lakh
The Advantage cardholders can enjoy a pre-approved limit of up to Rs. 2 lakh. This amount can be used without any end-use restrictions and will depend on factors such as your eligibility, credit score, etc.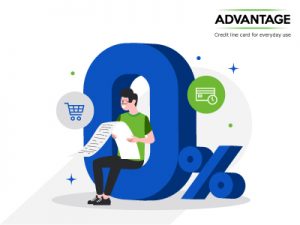 With the Money View Advantage card, you can enjoy up to 40 days of interest-free period to make your payment.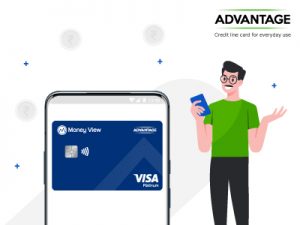 Generally, when you are approved for a credit card, you will have to wait for the card to be physically delivered for you to use it.
This can be a problem if you need to buy something urgently or if there's a delay in the delivery of your card.
This is where the credit line card from Money View stands out as compared to regular credit cards. You no longer need to wait for the card to get delivered to your doorstep to enjoy its benefits. You can start using the card on the Money View App right after it is approved.
Buy Now, Pay Later in EMIs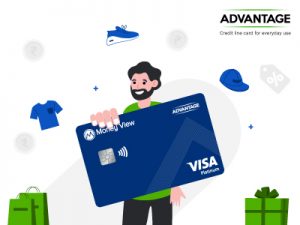 The 'Buy Now, Pay Later' benefit has revolutionized one's shopping experience. 
Imagine having a product in your shopping cart that you badly want but cannot pay for immediately. Thanks to the Advantage card, you will not have to worry about this anymore.
You can utilize your extensive credit limit to shop for anything you want, both online and offline, and pay for this later in affordable installments.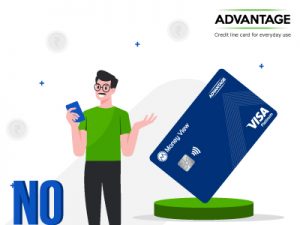 Most credit cards come with a hefty joining as well as annual fee which is why a number of individuals avoid applying for one. If you are one of them, we have some good news for you!
Not only is the credit line card from Money View free to get i.e., no joining fee, there is no annual fee either. 
In Conclusion
While credit cards are the most popular credit product in the market, there are a number of factors that are quite disadvantageous. Credit cards are expensive and come with hefty interest rates. Additionally, there are stringent eligibility conditions that must be met in order to get one.
Luckily, there is a better option which is a credit line card from Money View. All the benefits of a credit card, but even better!
So what are you waiting for? Click here and get your own Advantage Card from Money View today!
What feature are you most excited for in the Advantage Card? Let us know in the comments below!