Money View now available on Amazon Echo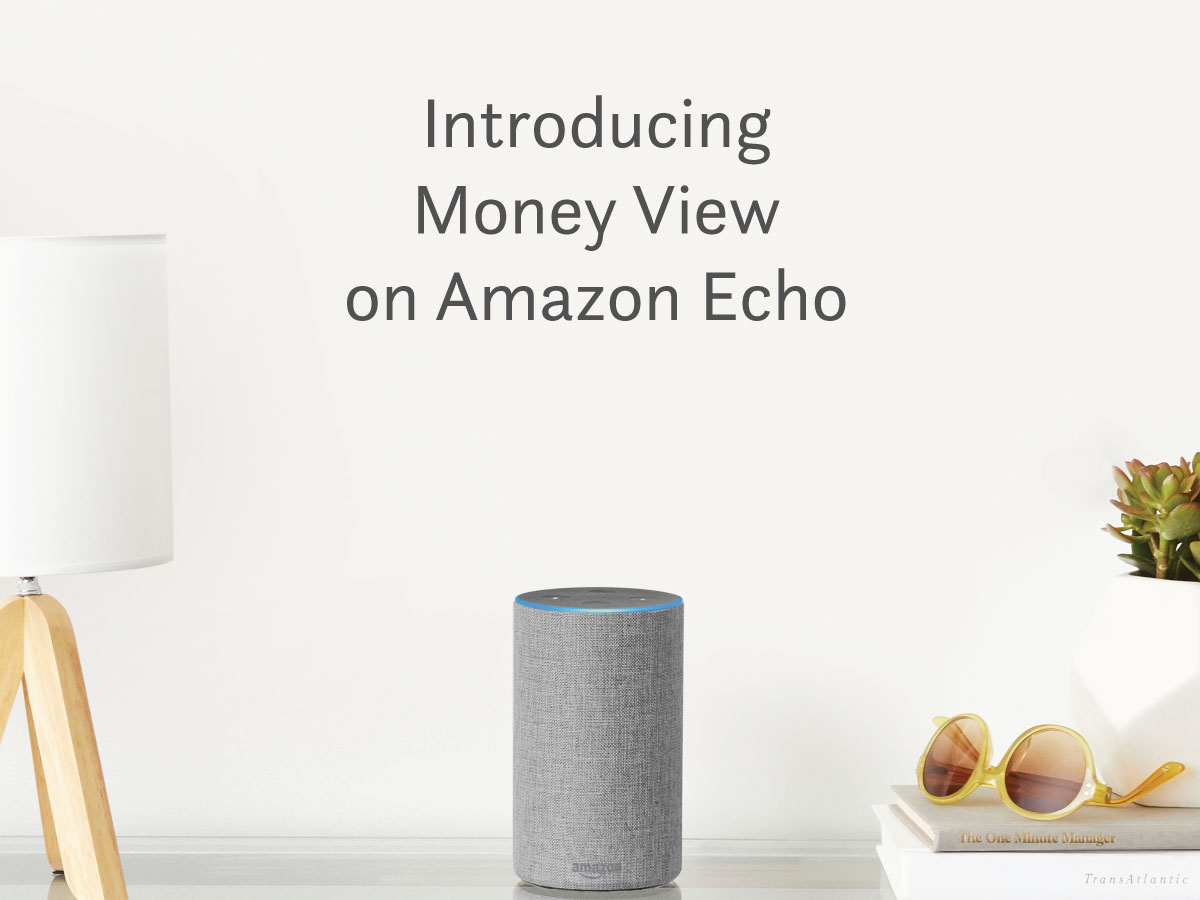 As a Money View user, I am sure you feel stress-free as you can track your finances effortlessly. We endeavour to offer more services to you as India's leading Personal Finance Manager App. You must be aware that Amazon recently launched a voice assistant, Amazon Echo, in India and is the first voice assistant to reach Indian shores.
Money View is glad to be associated with Amazon as one of the initial Skills partners. Now, Money View users can keep a tab on their spends, bank balances and even the upcoming bills with voice commands through the Amazon Echo device. Sounds perfect, right?
What is Amazon Echo?
Amazon Echo is a hands-free speaker which can be controlled with your voice. Echo connects to the Alexa Voice Service to play music, make calls, send and receive messages, provide information, news, sports scores, weather, and more—instantly.
The success of Amazon Echo portrays the promising technological innovations which can help you get in control of your life and gadgets through your voice. It will seem like a Bluetooth speaker to you in the first instance, but it is much more versatile and most importantly, it not only speaks but also listens. No wonder, it has been a great success in the United States, and it is our turn in India to use this advanced technology.
How Can You Enable Money View on Amazon Echo?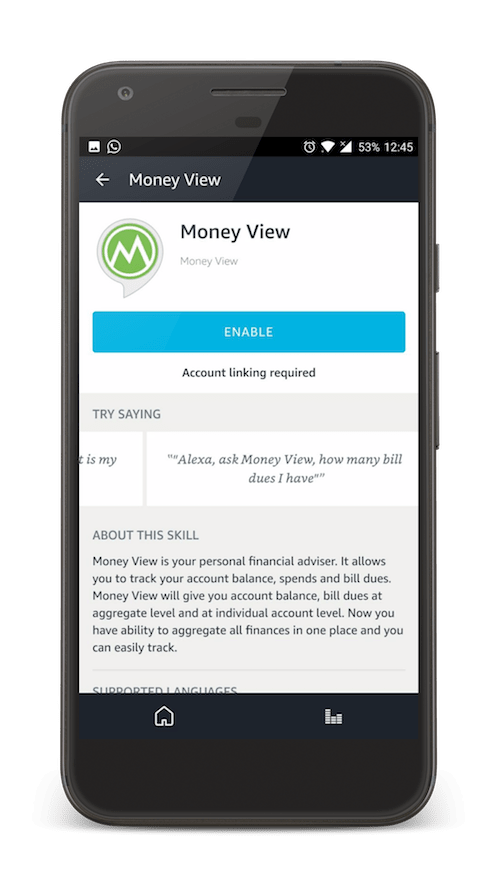 Here is how you can enable Money View on Amazon Echo :
Open the Alexa app, go to the menu, and select Skills. Or, go to the Alexa Skills store on the Amazon website: https://www.amazon.com/skills.
Browse for skills by category or use Search to find a Money View skill.
When you find 'Money View' skill, select it to open the skill detail page.
On the Skill detail page, you can link your Money View account by using your Money View registered email id and the 4 digit unlock pin.
After entering the details, select the Enable Skill option.
How Does Amazon Echo Integrate with Money View?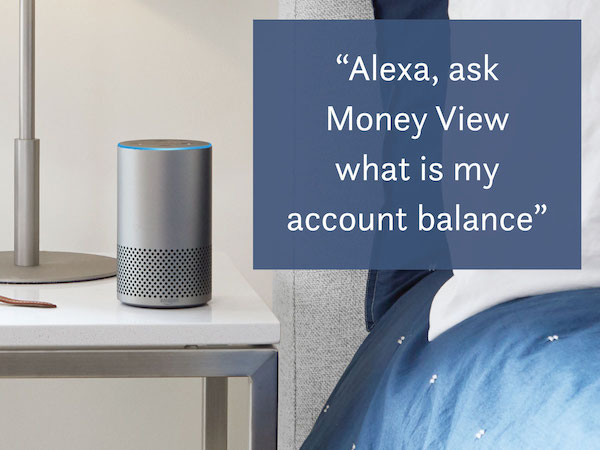 Amazon Echo will help you be better aware of your finances using your voice. Just like graphical information over the app, Money View option on Amazon Echo will help you keep a tab on the following:
Spends – Know total spends for the current month
Bank Account Balance – Know how much balance you have in each of your bank accounts
Bills – Know what and when are your upcoming bill dues
For e.g. you can ask Alexa, the lovely assistant for Amazon Echo, "Alexa, ask Money View, how much did I spend/what is my spend?" This skill lets the user know about his spend for the current month. Example: You have spent Rs. 62,000 this month/Your spend for the month is Rs. 62,000. So easy. Users can keep a check on their spends as and when they desire.
The team at Money View loved this opportunity to collaborate with Amazon Echo to bring something new and useful to its users. Just like Money View has always been helping its users be financially fit, Amazon Echo will bring more ease into the process by eliminating the need of browsing through the phone and knowing spends/ bank balances. Now, all you need to do is just ask Alexa.